With the advent of Goods and Services Tax (GST) regulation, India Inc is poised for dawn of a new era. GST, with long-term and wide spread reach, will have impact on businesses of all type and size. GST will incorporate transparency and improve the systemic productivity by reducing the tax bottlenecks. Businesses ought to understand the enormity of the changes brought by GST and be ready in a timely manner with the implementation tools.
Implementation of GST will impact the basic business operating model along with presenting new growth opportunities and room for sustainable margins. Organizations need to formulate business cases to evaluate the impact of changes, develop robust plan for overall program management and identify integration opportunities across various aspects of the entity's value chain.
With GST, tax basis would be modified from origin to destination. This change in tax basis will have direct implications on various business aspects such as supply chain, ERP systems, profitability, cash flow, sourcing, pricing etc. In essence, GST will require businesses to revisit following areas in the ERP systems:
Finance & Planning
Supply Chain
Procurement & Distribution
Sales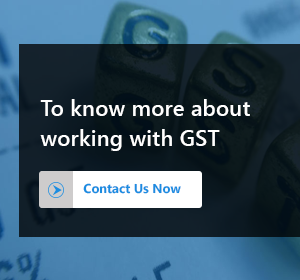 Challenges for Organizations in Implementing GST:
AS-IS assessment and roadmap to GST implementation
Specifics that will impact the organization's operations and business transactions
Impact of GST on the working capital management decisions, especially the process of recording, availing and utilization of tax credits
Consolidation of the erstwhile Tax structure in the current ERP and other applications to align with the new structure
Fundamental changes required in the Procurement to Payment (P2P), Order to Cash (O2C), Record to Report (R2R) and other key business process
Key compliance requirements and protocols to ensure those requirements are met
Potential impact on complex pricing arrangements, composite contracts, multi-location deliveries, multi-party transactions
Documentation requirements at each step of business transaction; systems and processes required to help organizations implement GST smoothly
Maintain control across all levels of transactions and ensure timely and accurate reporting to various stakeholders
YASH - SAP Solutions for GST
SAP S/4HANA offers end to end program management capabilities with efficient use of technology solution to deliver maximum business value. S/4HANA qualifies the businesses in smooth transition in high level compliance oriented GST environment and is capable of administration of complex tax configurations and high volumes of vendor compliance level management.
We at YASH, a premier SAP partner, are working closely with multiple leading organizations in India for implementation of GST. Riding on the back of strong domain expertise in BFSI, Manufacturing, Retail etc, YASH has emerged as leader in GST implementation across organizations of repute. YASH consultants and subject experts are assisting the organizations in their GST journey
We bring you the combination of core business consulting with technology implementation skills. Using business consulting skills, we can assist you in understanding the impact of GST on your enterprise, looking at business process areas that may need adjustments and help derive a suitable solution that works for your organization. We will do an assessment of GST w.r.t to your organisation current SAP landscape, implementation consulting, training and support post go-live.
Leverage YASH for sailing smoothly through GST cycle
It is imperative that organizations quickly re-align their operating models to avail the benefits of GST. Technology would play a vital role in setting-up the required logistics for smoother roll-out of GST enabled infrastructure. SAP provides GST oriented solutions to enterprises which could be implemented by YASH to make the enterprises GST ready. It is advisable that organizations adapt to GST ready systems proactively in order to avoid the hindrances in business operations at later stages.
Establishment of common infrastructure as per the requirements of GST
Development of efficient and effective interfaces with the business and tax administration ensuring smooth flow of business data for tax reporting purpose
Facilitating, implementing and setting the best standards across industries and business segments
Development of a business aligned ecosystem for seamless transition from the current indirect tax system to much awaited GST regime
Ensuring transition to new GST regime through nil or minimal disruption to existing business process, workflow and data management system
Condition and rule based tax application procedure for maximizing the benefit arising out of GST implementation
Efficient management of the dual structure across different states, product segments and verticals
Aggregation of data for management reporting, evaluation and scenario analysis for facilitating quick decision making
Identification of overlaps between the existing indirect tax system and the GST regime and adequately incorporating insights into the transition plan for timely migration to GST
Contact Us Today
and Get GST Ready with YASH Technologies