.
Deriving value through Supply Chain Excellence
The constant challenges from market forces and competition may have a disruptive effect on an organization's supply chain, and this could possibly shorten product life cycles. This is why organizations need to review and optimize their entire value chains in order to be more resilient and efficient. Conducting optimality and feasibility analyses can help incorporate market-driven strategies and enhance agility through alliances, intelligence, and supply chain visibility. As a result, businesses can improve quality and optimize cost and response time in supply chain and manufacturing operations.
Supply Chain Excellence is based on the SCM module and various sub-components such as designing, planning, manufacturing, delivering, and operating. These sub-components enable enterprises to be more resilient during supply chain disruptions and move ahead by forecasting and formulating adaptive supply chain action plans. The whole gamut of SCM includes elements of predictive analytics, automation, IoT, industry expertise, optimization, and throughput maximization.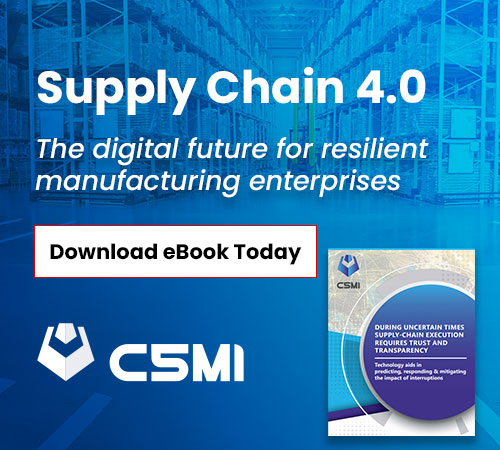 YASH Technologies follows a unique approach in assessing and transforming the supply chain and manufacturing process of businesses. By integrating and leveraging two transformative industry initiatives such as Lean Six Sigma and Industry 4.0, we redefine supply chains through automation, smart manufacturing, digital twins, and the Industrial Internet of Things (IIoT).
Our team of SCM professionals supports the planning, design, and execution of an organization's supply chain. They assess the stability, capability, and adaptability of existing business processes and prepare a specific and detailed report identifying each issue along with the actionable goals. Additionally, they formulate and deliver a targeted action plan to implement and achieve process excellence.
YASH Differentiators
.
A collaboration with YASH Technologies goes beyond the transactional – resulting in continuous value-generation through support services tailored to specific business needs.
Our strategic Supply Chain Excellence solution makes it simple and easy for businesses to develop sustainable supply chains. Through collaboration, our clients can expand their market penetration and improve cost-efficiency. They are able to achieve increased visibility and transparency, facilitating informed decision-making in the supply chain and manufacturing process, and the optimization of operating costs and working capital.