Shared AMS for MSMEs
.
The One-Stop SAP Application Management Solution for Mid-Sized Enterprises
Drive Agility

From anywhere with our location-agnostic services

Embed Resilience

To flexibly meet evolving business needs without disruption

Infuse Simplicity

Platform-driven capabilities for greater service efficiency, application optimization & transparency

Robust Governance

Process adherence to ITIL standards in SLA commitments

Innovative Pricing

Spread costs by a well-structured and proven innovative pricing model

Customer Focused Service Specialists

Customized application management services matching specific company needs

Value-Driven SLAs

High levels of Managed Application services with deep domain expertise and SAP certified specialists

24×7 Delivery Model

Round-the-clock services for all AMS needs
Get Your Business Future Ready With YASH
Reduction in cost with

Blended

onshore / offshore service model

Flexible

hours with ramp up for any workload hotspots
Analysis of the root cause of issues and

Documents

the solution

Flexibility

Monthly support starting from as low as 100 Hours
Utilization of supports hours across modules

Metric-driven support, focusing on

Return on Investment

(ROI)
Call

Support

services available as need 20×5, 24×7, etc. Onshore team interface for critical ticket resolution
YASH Shared Service Solution
.
YASH SAP AMS shared services program brings predictable value leveraging best-in-class methodologies, processes, templates, and reporting framework, thereby laying a strong foundation for "performance- centric" enterprise application management services at optimized costs. We empower our customers with an evolved shared services model that features a centralized pool of talented and experienced SAP specialists who maintain, enhance, and manage their SAP environments with consummate ease. By tapping the expertise of this highly resourceful and flexible pool, over 200 companies globally are taking advantage of our shared services, application maintenance and support services.
Agility with integrated services
Flexibility to meet continuously evolving business needs
Process Adherence using ITIL Standards
Platform Driven to improve service efficiencies
Why YASH?
Global reach, vast and experienced pool of SAP functional and technical consultants
In-depth industry knowledge and expertise with services tailored to specific requirements
Evolved and structured shared services processes
Stable and predictable support services during holidays, weekends or off-hours
Distributed onshore & offshore delivery
As a go-to-partner, YASH Technologies helps enterprises with a 360° service portfolio – from strategy to value enrichment to ensure operational, productivity, and cost efficiencies. While technology is at the core, YASH incorporates the next-and-best practices to drive process standardization, reduce system redundancies, and higher productivity levels.
Innovative Pricing Models
.
A structured and well thought out approach is laid out to arrive at the cost value per hour per month based on monthly hours of support, number SAP Modules, Time zones giving transparency and consistency to the customers.
Add-on Parameters:
Specialized Modules
Local Geography Support
Rollover Capacity
Support Coverage
Out of Contract Support Hours
Below/Above Threshold Level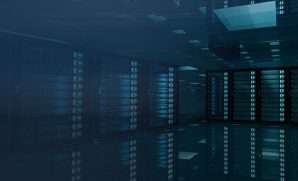 Enterprise Services , SAP
October 5, 2017 by Mohandas Warrier