The BFSI Industry faces uncertain macroeconomic conditions. Increasing competition from traditional sources and Fintech disruptors the need to offer personalized products-services, handling regulatory compliance, rapidly evolving business models, cyber-security concerns, and the imperative to create digitally transformed customer experiences. Technology has become pivotal-integral in addressing these sectoral challenges.
Are you facing any of these challenges in reinventing your BFSI operations?
Adopting digital technologies quickly to drive intelligent and connected experiences
Creating a uniform yet unique customer experience across all channels
Building a robust foundation to scale advanced digital technologies
Predictively mapping capital risks with a real-time finger on the market pulse
Effortlessly adapting the business model to evolving compliance and customer needs
Safeguarding your business from Fintech operators
Driving process-product-channel innovation across all channels of the BFSI enterprise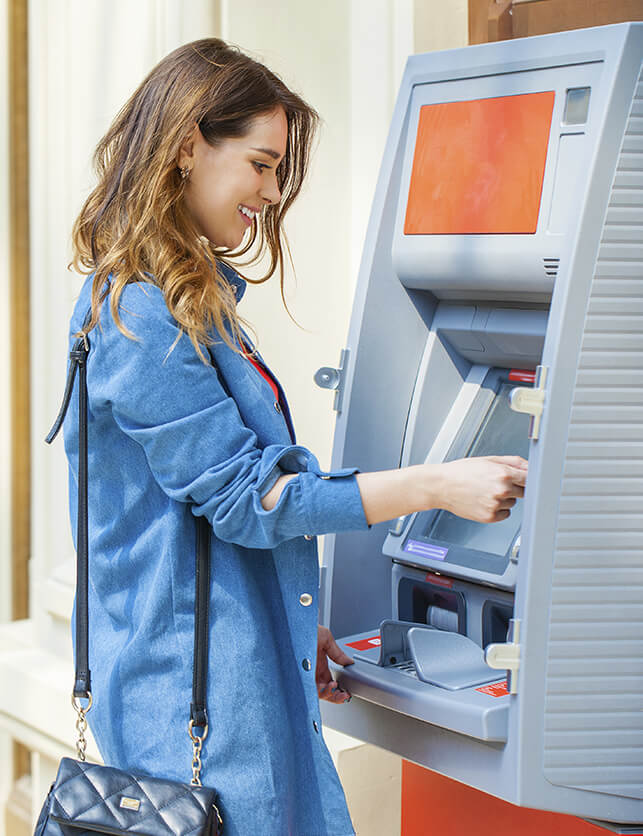 Case Study
A global European bank automates its manual processes for increased efficiency
.
Successful automation of dispute handling mechanism with bots.
Increased accuracy of the process with on-time dispute resolution.
Reduced dispute processing time from 9 hours to 2 hours a day.
YASH interpreted multiple systems to mimic repetitive human actions needed to mark disputed transactions and redesigned the dispute marking process. Our consultants worked together in due diligence to define the best-fit dispute handling mechanism and give them a seamless experience on an automated platform.
VIEW CASE STUDY
NEW AT YASH
Trending Now
.
Bank on our digital transformation framework for compelling & innovative banking experiences
We help in driving exceptional customer experiences and the integral role of technology in this process.
 Target: Identify prospects based on needs & segmentalized precisely for high engagement with CRM and Marketing Automation
Acquire– Win Back: Attain higher conversion rates at lower acquisition costs with data analytics and automation
Onboard: Reduce the time and effort to onboard customers with mobile touchpoints and uncompromising compliance
Service: Improve CSAT and minimize operational costs using artificial intelligence, machine learning cognitive chatbots, and more
Retain- Grow: Maximize wallet share and higher engagement with purposeful campaign metrics and a 360-degree of your customer
Discover how YASH BFSI centric IT implementation, advisory, and consulting services help you accelerate your digital maturity and navigate your organization towards strengthening resilience in this tech-centric future for the Industry
What you can expect from YASH
.
YASH helps the BFSI sector lay digital roadmaps that seamlessly integrate risk, data analytics, regulatory reporting, and compliance systems across all areas while achieving superior outcomes in customer experience, operational excellence, governance, and control.
Unique and frictionless customer experiences: Engage your prospects and customers with omnichannel touchpoints with unified, distinctive, and rich mobile experiences
Mitigation of unseen and unforeseen risks: Eradicate operational inefficiencies and minor risks while driving compliance to high-quality benchmarks effortlessly
Seamless and secure payments technologies: Open up your core capabilities without the fear of burgeoning costs, risk of frauds, and unparalleled flexibility of new roll-outs
Unlock new streams of opportunity and revenues: Realize a higher share of revenues and customer loyalty by using technology as a catalyst of innovative banking and financial experiences
Intelligent core banking operations: Strengthen a robust core of your banking and financial operations, leveraging automation, machine learning, Blockchain, and more!
INDUSTRY FOCUSED VALUE-OFFERINGS
Digital Onboarding SolutionAn automated platform that leverages technologies like AI and ML, and significantly improves customer on-boarding time for retail & SME/corporate banks and can be integrated seamlessly with existing IT systems
Consumer/Retail Banking: Overcome every operational challenge across the customer lifecycle to enrich experiences and attain higher engagement with strategic mobility and onboarding touchpoints
Commercial/Corporate Banking: Collaborate in the open banking ecosystem with ease, minimize financial risks for commercial customers and ensure financially resilient operations to provide seamless experiences
Financial Services: Drive innovation from the digital core, efficiencies, customer loyalty, and better decision-making with high-performance computing strategies for the digital-native generation of consumers, businesses, and users
Insurance & Underwriting: Empower customers with ways to bring financial resilience into their lives with accessible, innovative, and data-led insurance products while minimizing errors, risks, and costs of underwriting
BUSINESS/ENTERPRISE FOCUSED VALUE-OFFERINGS
Customer Lifecycle Management (CLM): From targeting, onboarding, retaining to growing customer loyalty, make the most of digital accelerators and advanced tools with cost efficacy
Robotic Process Automation (RPA): Minimize the efforts, cost, and time of resources to close operational issues, customer dispute resolutions, and more with strategic process automation
Customer Relationship Management (SRM): Design campaigns, identify prospects, improve conversion performance and create pipelines and lasting value with customers
Data Lifecycle Management (DLM): Get rich visualizations of market intelligence, audit reports, and charts with actionable insights to make the most of your enterprise-wide data
Emerging Technologies (ETECH): From Blockchain, enterprise mobility, AI, ML to chatbots and more, get the most cutting-edge tools deployed with battle-tested frameworks and accelerators
Infrastructure Lifecycle Management (ILM): From secure workplace services, prompt downtime resolutions to embedding security at a DevOps level, create a robust and scalable digital foundation
Application Management Services (AMS): Ensure high availability, reliability, security, and quality of your apps with end-to-end lifecycle-centric management services for Off-the-shelf applications, custom applications, and Quality-Testing
YASH Differentiators
.
YASH offers a comprehensive range of applications, infrastructure, and digital management services to the BFSI sector to optimize transaction processing costs, navigate increased regulatory requirements, handle volume spikes, modernize legacy systems, and design engaging customer journeys. We empower clients to reinvent business models, automate core operations, and drive profitability with applied innovation. Our domain expertise, understanding of the regulatory landscape, and our experience in handling some of the largest banking and financial institutions in the world will surely enable our clients to outperform.