In any economic crisis, banks need to be at the forefront to adapt to change. Today, banks are implementing measures to counteract the effects of Covid-19 in many ways, such as rescheduling loans, offering temporary referrals on monthly loan payments, reducing fees and commissions for customers, etc.
Technology plays an essential role in developing solutions to ensure the smooth functioning of banks for both its employees and customers, and banks are trying to integrate digital technologies to mitigate the effects of the pandemic.
YASH Technologies brings in measures for banks to adapt to the new normal
Banks are investing in technology, and YASH Technologies offers solutions to reduce their dependency on human touchpoints. Improving security through digital channels, making banks safer for customers and employees, the introduction of chatbots, voice assistants, robotic process automation, and many other digital transitions are seen to improve the banking processes efficiency and speed up the digital transformations seen in the banking sector.
Gautam Gupta, VP Enterprise Solutions, YASH Technologies, discusses key changes that are taking place in the banks and financial sector during the pandemic and post-pandemic world. Hitesh Sarda, VP Banking & Financial Services, YASH Technologies, discusses how Yash Technologies is working with banks to improve security, reduce call centers and increase automated processes. Srinivas Tiwari, VP, Yash Technologies, discusses how banks have quickly adopted technology into their processes for employees and customers, followed by a Question & Answer session.
Key takeaways
Key areas of focus for banks – customer aid, rethinking the role of employees and how they can be managed with safety in mind
Invest in technology to enable contactless transactions smoothly
Improve their security and introduce more tools for employees to work remotely, and introducing chatbots and voice assistants
End to end digitalization
How Robotic Process Automation Technologies, Data Mining and Segmentation and Asymmetric Cryptography
    Technologies like MS Teams, SuccessFactors, SAP Jam, and Social Connect improve the remote work and give training sessions for employees
Please enter your information to access our full on demand webinar series.
Know our speakers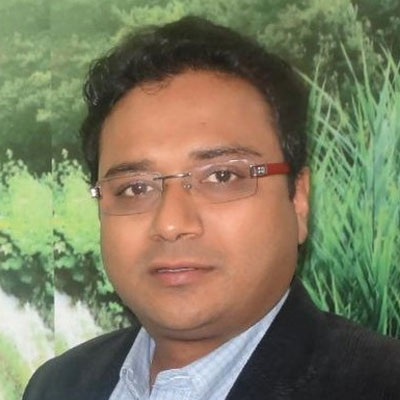 Gautam Gupta
VP Enterprise Solutions YASH Technologies
Gautam is associated with YASH for over 15 years. He has over 28+ years of experience in the IT Industry. He directs YASH Technology's vision and is responsible for YASH International Market in aligning the company's digital vision with the emerging and futuristic technologies, relevant to customers and the industry.
Connect with him on