Overview
.
The mining quality you expect at a value
you can appreciate.
Long recognized as an industry dominated by manual labor and capital-intensive assets, today's mining industry is increasingly turning to intelligence-led predictive technologies for connected supply chains, environmental social and governance (ESG), and long-term profitability. Real-time collaborations are paving the way for successful mining innovations. Simultaneously, the mining sector faces heavy regulatory scrutiny, forcing many to find new ways to engage with communities, and transcend minimum standards of safety.  
By integrating and harmonizing the end-to-end IT landscape, you can get greater control of the entire mining lifecycle, gain enterprise visibility, and sustain long-term profitability.
Is your mining enterprise-facing any of these challenges in driving profits and sustainable outcomes?
Laying a scalable digital foundation for an increasingly volatile future
Securing end-to-end efficiencies of complexities in mining value chains
Unlocking the maximum digital performance from mine-to-markets levers
Making operations and decision-making predictable, agile, and accurate
Managing workforces and workplaces digitally and collaboratively from hiring to payroll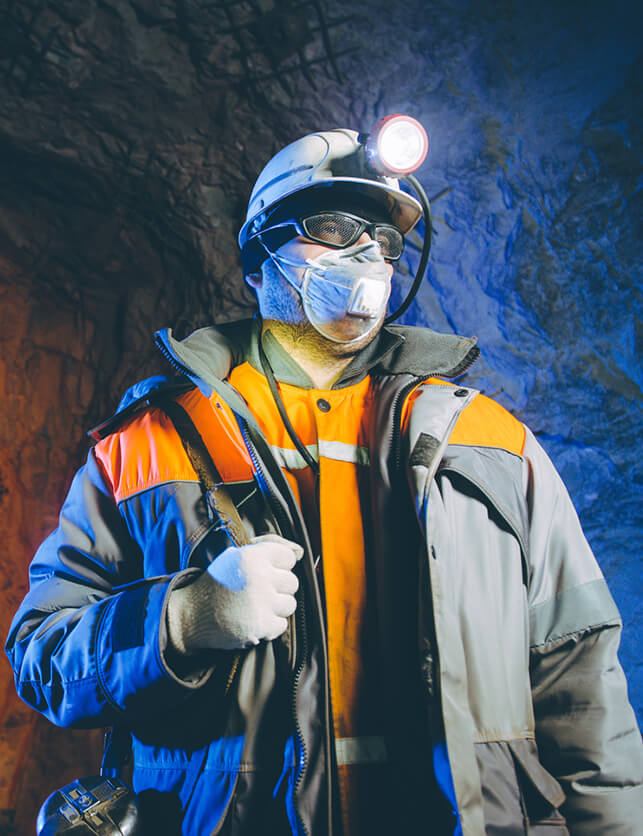 Case Study
Digital transformation at one of the world's largest mining enterprise had improved yield by 2%
.
A 2% increase in copper mines yield with most appropriate extraction processes followed after 'assay'ing the ore.
Operational efficiency increased by 3-15% across the mines due to best practices replication across the board
Architected an Azure cloud solution and employed the "Design Thinking" approach to achieve operational efficiency
VIEW CASE STUDY
NEW AT YASH
Trending Now
.
Infrastructure Management
Cloud Technology Management Services
Unified Communication and Device Management
Big Data and Database Management
Managed Infrastructure Services (GNOC) 24*7
Customer Experience
Location-based experience personalization
Omni-channel experience
Customer mobilization 
Analytics & Business Intelligence
Marketing and Business Analytics
Revenue Management
Customer and Digital Analytics 
Mobility Solutions
Mobility Advisory Services
Mobility Application Development Services
Mobility Quality Assurance (QA) Services
Enterprise Mobility
Application Lifecycle Management Services
Transformation centric NextGen AMS 

 

Modernization, Implementation & support 

 

DevOps & SecOps

 

Quality Assurance & Testing

 
Digital Advisory & Consulting
Digital roadmap 

 

Advisory & consulting

 

POC-POV-Implementation -Value realization in areas like RPA, AI & ML

 
YASH's domain led advisory and consulting empowers mining leaders and executives to make accurate decisions even in times of high uncertainty. With us, you will get a transparent view of the entire value chain with every critical data-driven insight at your fingertips and steer the business with safety, efficacy, and profitability.  
Harmonious mining operations: 

Ensure deep integration of disjointed data, people

,

 and processes with a clear workflow and a common operational picture (COP)

 

Asset productivity and operational efficienc

ies

: 

Improve the efficiency of your operations and productivity of assets with real-time feedback and collaboration

 

Maximized margins and optimized products: 

Ensure products are optimized to a full range of specifications with ease and flexibility so consumer demands are met

,

 and margins boosted

 

Operational risk, compliance

,

 and safety: 

Never miss a beat in evolving government, eco

,

 and community regulations while building a resilient culture of s

ecuri

ty at 

the 

workplace  

 

Making the most of the smart technologies: 

From AI, ML, RP to VR

, 

data analytics

,

 and 

more

, extend your capabilities into the Internet of Things paradigm for lower costs and risks

 

 
Digital And Automation , Supply Chain
September 26, 2020 by Alan Witthuhn