Digital Onboarding Solution
.
Reimagine how you deliver value when onboarding banking prospects with a single digital platform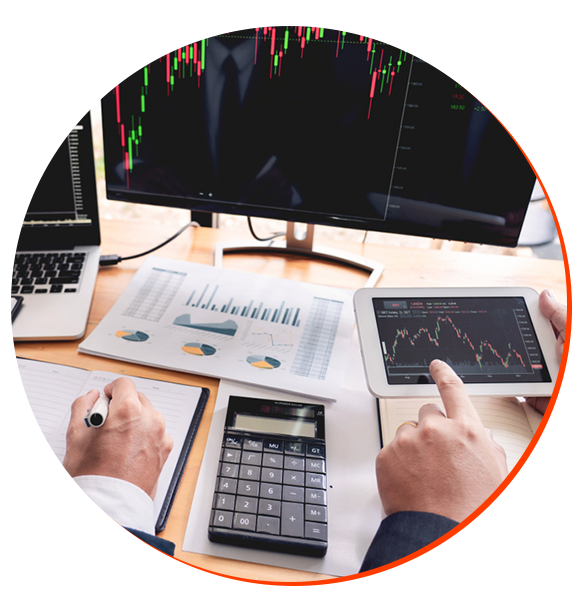 We never get a second chance at creating a memorable first impression. As banking increasingly moves out of physical spaces and into our mobile devices, customers do not have the time or patience to wait in queues to open an account or transfer money. Neither does the modern-day banking workforce have adequate time or budgets to serve an ever-increasing number of digital-first customers.
As new advancements in digital wallets, video verification, and cashless transactions continue to change the rules of traditional financial practices, how are you navigating these customer acquisitions and onboarding challenges?

Customer profiling challenges: Creating an accurate customer risk profile to tackle financial frauds in both physical and virtual realms
Geographical challenges: Opening an account from anywhere, all the while ensuring compliance, security & privacy on a 'glocal' level
Expanded omnichannel challenges: Designing delivery or distribution channels while ensuring protection against unauthorized access and impersonation risks
Manual documentation challenges: Moving from manual, arduous, and erroneous paper or spreadsheet-based documentation processes to a completely digital one
Customer fallout challenges: Inability to be omnipresent across channels or lacking personalization in services for the customer

Discover how YASH Digital Onboarding Solution, a mobile-based self-service platform, empowers customer journeys with minimal fallouts, accelerated acquisitions, and deepened relationships.
New value-delivery system to reimagine banking customer journeys
Self-service account opening from customer location
Open an account faster than making a cup of coffee
Capitalize on smart phones for faster data entry
Machine Learning and Computer Vision for ID verifications
Easy integration with third-party data and KYC providers
Flexible platform for all documentation needs
A single solution to achieve your strategic outcomes and craft personalized digital experiences
Address loss of productivity: Provide an omnichannel, seamless digital experience, eliminating the need for in-person presence for prospects
Ensure regulatory compliance: Ensure safe KYC documentation sharing and uploading in a completely paperless manner and without manual efforts
Enhance customer experiences: With minimal inputs from staff, give customers the freedom to choose and eliminate the redundancy of repeat servicing
Improve availability: Remove the need for fixed hours due to the high availability of digital channels to serve customers, round-the-clock
Strengthen background checks: Enjoy the flexibility of leveraging third-party applications and background verification checklists, including citizenship, fraud checks, and KYC
YASH value proposition
YASH's Digital Onboarding Solution allows banking customers to open and manage an account without ever having to visit the branch – from anywhere, anytime. It is the building block for seamless digital experiences in the customer journey for services such as providing out-of-the-box support for savings clients, checking accounts and cards, managing business accounts, offering advanced fintech products, and integrating with third-party apps. The platform helps in strategically configuring these with ease.
Automation , BFSI
February 24, 2021 by Srinivas Tiwari