As one of the truly global industries with 133 million dairy farms globally, it is hugely integral to millions of people's lives. The dairy sector faces multiple challenges, including extreme cost sensitivities, climate changes, demand variations, packaging issues, ever-evolving regulations, and lower profitability.
The sector has shown a significant appetite for leveraging innovative solutions, products, and strategies. This includes automatic milking, cow health, and comfort, moving to sustainable packaging practices, safer supply chains, leveraging agri-data, and adopting new-age technologies like IoT, AI, ML, among others in their value chain. They seek to mitigate business risks while addressing both operational and strategic business challenges.
From farm automation, smart factories, supply chain management to operationalizing data analytics led business decision systems, digitalization has opened up new ways for dairy businesses to optimize value chains.
Are you facing any of these challenges in running your dairy business?
Coming up with product innovations and value-adds in line with changing consumer preferences
Demand challenges due to activity reduction in foodservice channels & Vegan-Health related consumer concerns
Increasing competition from traditional and non-traditional players
Leveraging new-age technologies to increase efficiencies, reduce costs, increase productivity and comply with regulations-CSR better
Sustainability of the sector and the investments that need to get done in this context
Increasing costs due to supply chain and investments in hygiene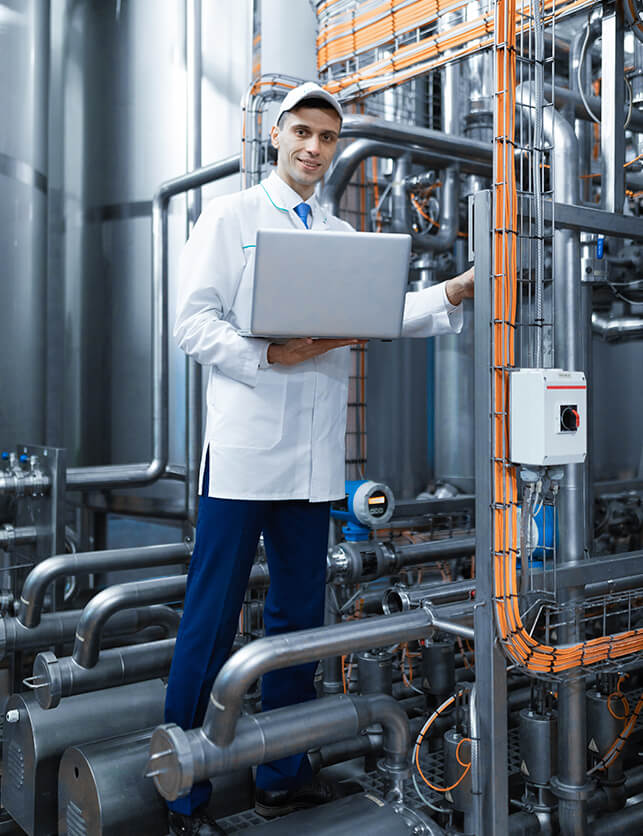 Case Study
A leading dairy manufacturer deployed 'AWS Landing Zone' for centralized monitoring and faster deployment of applications on the cloud
.
Automated provisioning of accounts and centralized network architecture.
Decreased landing time on the cloud by more than 90% for newer applications.
Active security measures and access control mechanism
Get an inside look at the innovative use of centralized monitoring with cloud technology.
With a virtualized platform and upgraded infrastructure, YASH simplified the network architecture for all the applications to smoothly land on the cloud with minimal intervention and maximum automation.
VIEW CASE STUDY
NEW AT YASH
Trending Now
.
YASH Differentiators
.
YASH has been working with the dairy industry for more than a decade now in helping them optimize operations, modernizing application landscapes, assisting in specific technology interventions, laying digital roadmaps, and accelerating digital journeys. We have helped dairies leverage IoT, Analytics, ML, and AI solutions to drive operational productivity and smart innovation. ISG recognized one of our dairy industry digital implementations as being among the top 25 digital case studies in 2020. Our technological partnerships with SAP, AA, AWS, among others, offer greater operational flexibility and new ways to address dairy industry challenges. 
Automation , Manufacturing
Sacheen Patil