Overview
.
With you every
step

of the way
The logistics business is taking center stage to companies as supply chains increasingly become global. Gone are the days when logistics was confined to just the movement of freight and goods. Managing costs, security issues, tracking fuel, tackling sustainability issues, driving transparency, keeping pace with the impact of technologies like Blockchain are significant challenges that the logistics industry faces. With the emergence of the New Normal, many aspects of the business are likely to change dramatically, including closed international borders, land-air-sea transportation issues, and last-mile problems.
The industry needs to perform with clockwork precision, rope-like flexibility, and availability anywhere-anytime. This, despite dealing with various partners and vendors while lacking visibility into supply chain networks, data and IT assets, resources, demands, and more, keeping new opportunities out of hand.
Discover how we deeply embed, rationalize, and integrate technology in all aspects of the logistics value chain, to help you move beyond run-of-the-mill digital advantages to becoming the prime mover with unique niches.
Ports and Shipping
Streamline and centralize IT operations across shipping ports to warehouses from fleet management, fuel consumption, labor arbitrage to warehouse automation, product management, and more
Air Freights and Aviation
Win the balancing act between cost, time, environmental concerns, and safety, all while seamlessly increasing productivity and efficiency across the freights and cargo supply chain with end-to-end visibility
Railways and Metros
Obtain cost-effective intermodal transportation efficiencies with data from account management, freight management, comprehensive reporting, auditing to customized self-service portals, and more
Third-and Fourth Party (3PL & 4PL) Logistics
Go beyond strategic 3PL offerings to getting complete control over 4PL logistics and last-mile fulfillment processes with optimized inventories, well-maintained tech-stack and real-time visibility of supply chains
Warehouse Management
Manage the flow of goods and information in and out of the warehouse with automation, flexibility in operations, and higher productivity with end-to-end visibility
Are you facing any of these struggles in delivering cutting-edge logistics and transportation experiences?
Tracking and tracing inventory in transit
Low asset turnover ratio and asset life cycle management
Inefficient warehouse capacity utilization
Rising transportation costs due to the demand-supply gap
Market inaccessibility due to weak logistics network
Achieving flexibility and agility in 3PL and 4PL services
Aging legacy platforms that are not enabling you to be agile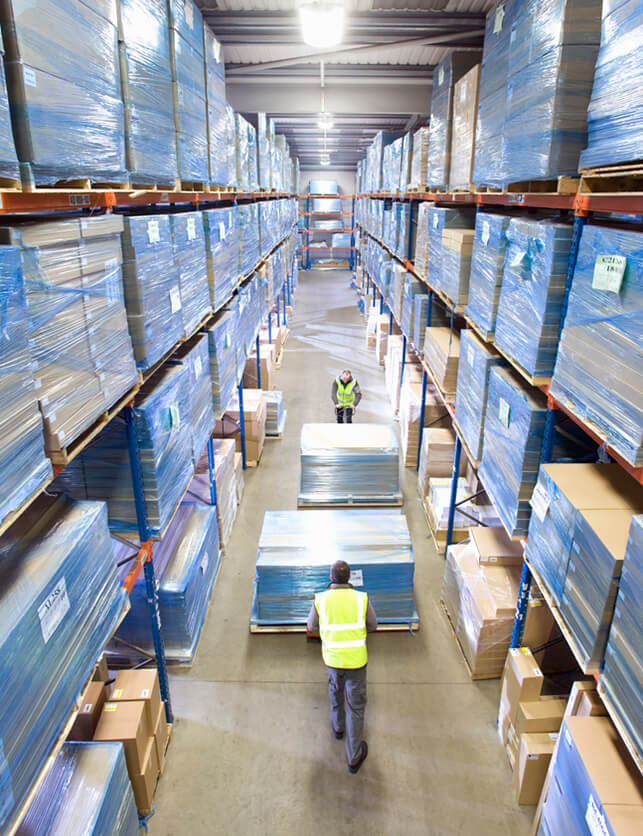 Case Study
Unleash an economy of scale and Realize huge cost-benefits
.
Efficient business scaling, minimizing possible risks to the structural integrity of the system.
Ensured data separation and security
Huge reduction in costs
Enable vendors to scale their B2B model on the fly, involving onboarding and offboarding of freight carriers.
Logistics behemoth attains $ 3 million savings and near real-time visibility on freight movements through a custom integration platform
VIEW CASE STUDY
NEW AT YASH
Trending Now
.
Infrastructure Management
Cloud Technology Management Services
Unified Communication and Device Management
Big Data and Database Management
Managed Infrastructure Services (GNOC) 24*7
Application Lifecycle Management Services
Transformation centric NextGen AMS
Modernization, Implementation & support
DevOps & SecOps
Quality Assurance & Testing
Digital Advisory & Consulting
Digital roadmap
Advisory & consulting
POC-POV-Implementation -Value realization in areas like RPA, AI & ML
YASH's domain advisory and consulting experience help lay transformative and outcome-driven digital roadmaps across the logistics value chain. Leveraging partnerships with companies like SAP, Oracle, Microsoft, AWS, and others, we accelerate your digital journey in line with the organization's specific needs. Our logistics solutions are specifically designed to integrate the diverse resources involved in the network, optimize supply chain efficiencies through automation, and integrate several IT systems such as WMS, ERP, CRM, and more with their Logistics Platform.
Seamless warehouse management: Streamline order management workflows, enable quick selection and shipment of goods through real-time updates
High-mobility on-demand logistics services: Leverage a holistic package of Driver's app, Shipper's app, and Admin Dashboard developed on iOS and Android platform for all devices
Eagle-eyed asset tracking and management: Attain greater visibility into assets, tracking and managing each instance with barcode labels or RFID tags
Empowered bottom lines in freight management: Boost productivity with custom features from job bookings, consignment entry to freight tracking, vehicle maintenance, and more
Real-time efficiency in fleet management: Improve fleet and Driver productivity by capturing live location, view logs in real-time, gauge speed, fuel consumed, and more
Intelligent routing & delivery scheduling: Easy-to-use optimization & maximized fleet utilization to trim down costs, reduce excess mileage & achieve higher efficiency in transport operations
Simplified EDI integrations: Seamlessly connect and integrate EDI transport across a multi-enterprise supply chain with operational efficiency gains and hawk-eye visibility
Digital And Automation
September 26, 2020 by Anchit Jain