AWS Advanced Consulting Partner
.
Keeping the competitive edge in the digital world is the need of the hour, which is why the uniquely blended YASH and Amazon Web Services (AWS) partnership is here to help you race to the future of the cloud. As an AWS Advanced Consulting Partner and a Managed Services provider, YASH has extensive capabilities in several business-critical areas and profound expertise in a comprehensive set of cloud solutions.
Ensuring scalability and sustained business value, our leading-edge and value-creating end-to-end services help you modernize and manage your business-critical applications on the cloud while also leveraging cost-effective data warehousing and smooth application workload migrations.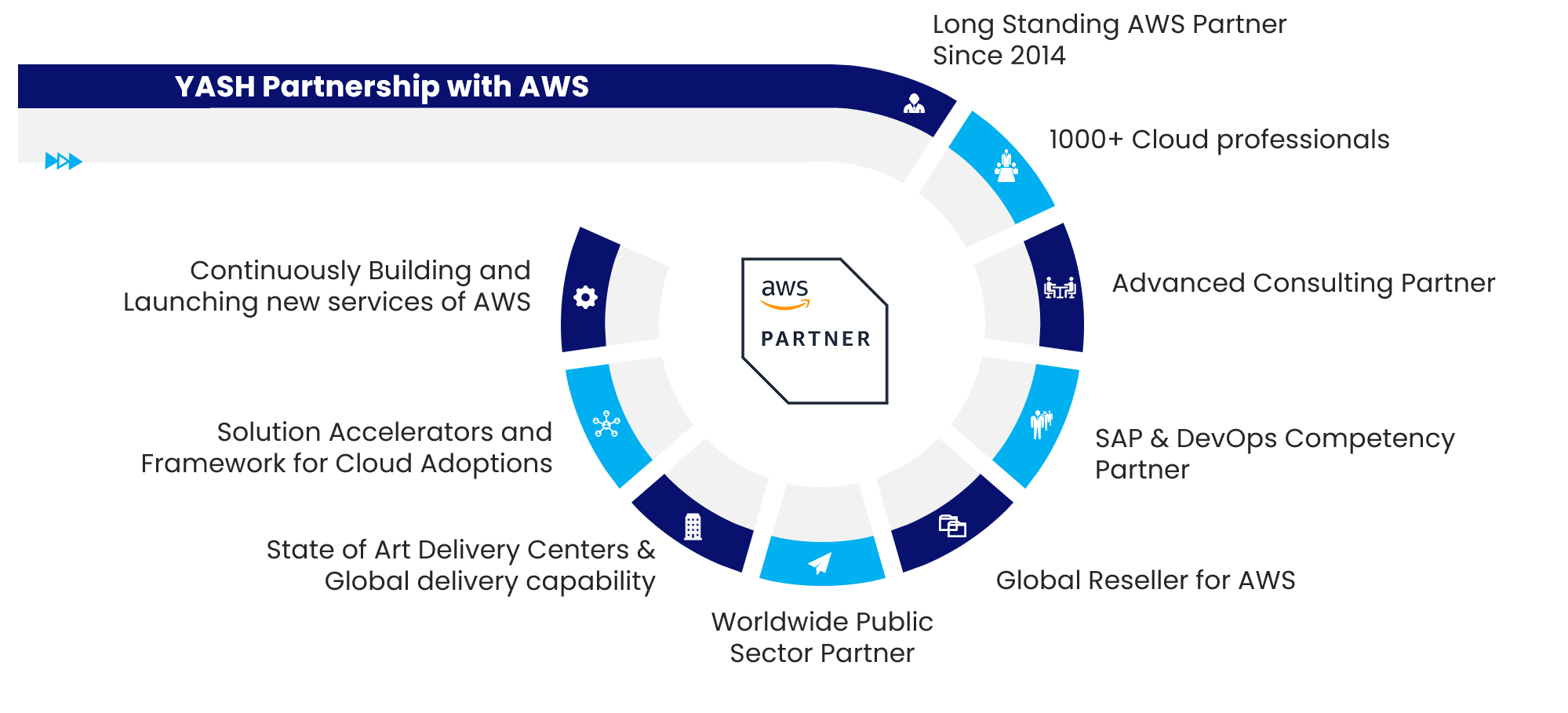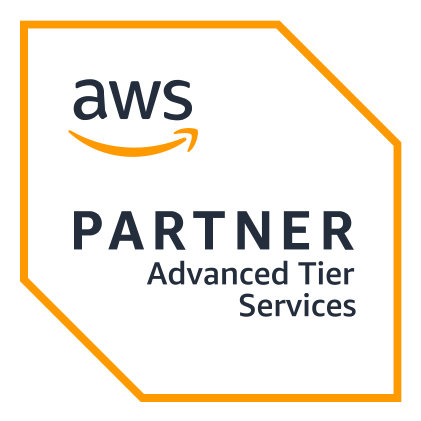 Accelerate your Cloud Transformation journey with YASH
Public Sector
Immersion Day
Solution Provider
Amazon EMR Delivery
SAP Services Competency
Amazon Kinesis Delivery
Amazon Redshift Delivery
DevOps Services Competency
Well-Architected Partner Program
AWS Lambda Service Delivery
Amazon QuickSight Service Delivery
As a certified expert with partnership spanning AWS Solution Provider, Public Sector, Channel, and a highly regarded SAP Competency, YASH is in a unique position to offer
With over a decade of experience in AWS implementation and managed services, YASH ensures that the risks and spending on migrations and transformation projects are minimized. The AWS deployments at YASH are undertaken to ensure organizations realize higher efficiencies and productivity through an agile IT architecture. Testing, iterating, and auditing the implementations confirms the right fit for industry-specific web service applications and tools. Our strong OEM ecosystem leverages the power to cross-pollinate on full-featured services helping customers optimize their AWS utilization.
YASH AWS CoE has a team of highly skilled AWS experts who help ideate, strategize, and build a cloud adoption roadmap and execute it with ease. As one of the renowned IT service providers globally, YASH is uniquely positioned to complement our AWS offerings to ensure efficient deployment, integration, and manage complex global IT landscapes.