The entire Agri value chain from seeding, growing, reaping, processing, distributing across the supply chain, getting it on the shelves and then to the consumer needs extreme visibility, agility to respond to changing conditions, operational efficiencies, and use of innovative technologies. Increasingly technology is playing a pivotal role in the efficient and effective management of the Agri value chain. Entities in the value chain are evolving rapidly, and there is tremendous potential in managing the agribusiness ecosystem better by increasing farming efficiencies and transparent food supply chains. Agribusinesses are acting on some of these breakthrough technological trends, including IoT, automation, wireless, AI, and ML, to become agile and efficient digital enterprises.
From digital agriculture, data-driven mechanization, Agri planning and operations, food supply chain-livestock management Agri trading, & traceability, the entire farm-to-factory-to-fork landscape is increasingly becoming technology-driven.
Agribusinesses can leverage technology to drive efficiencies, higher output, and productivity and realize the sustainable agribusiness vision.
Are you facing any of these challenges in the digital transformation of your crop-to-plant operations?
Making sense of aggregated agribusiness data value streams to boost output and improve efficiencies
Orchestrating connectivity between farm sensors, farm equipment, GPS and taking meaningful actions for enabling precision farming, predictive maintenance, and crop performance monitoring
Leveraging critical agronomic data and related information to move towards integrated farm and crop management
Enabling trading efficiencies, seamless commodity operations, and risk Management
Traceability, Warehouse, Supply chain, and transportation management in Food Supply Chain Management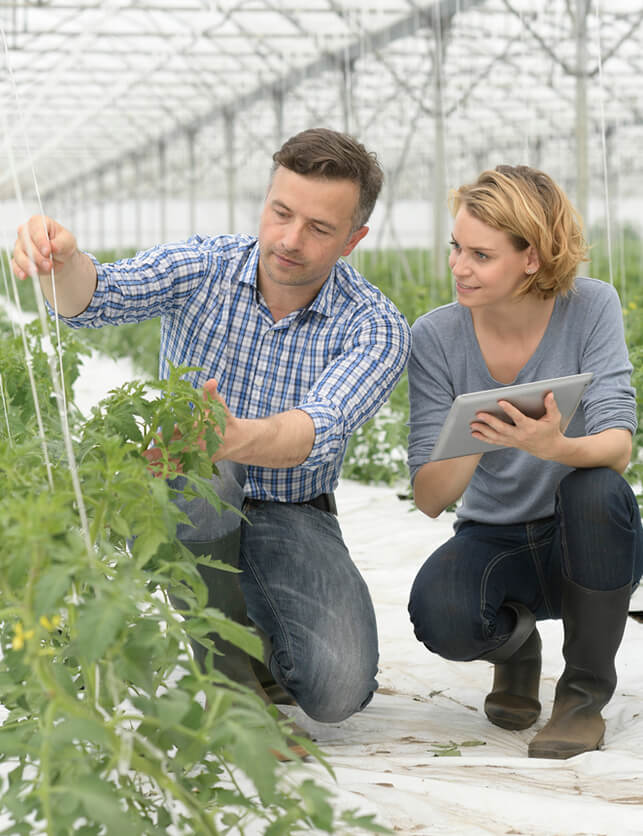 Case Study
A one-stop mobile solution for the Indian farming community by a fortune 1000 client
.
Farmers are getting expert advice for seven crops and more are in the process of being added.
Simple and user-friendly interface helped to establish a quick connect with farmers earning the application a 4.5 rating on Google Play Store
Availability of agronomic information helped the farmers increase their yield substantially.
The application is making strong and steady headway with a healthy 200,000+ end users
Empower farmers with establishing a quick connection using an application rated 4.5 on Google Play Store
VIEW CASE STUDY
NEW AT YASH
Trending Now
.
YASH Differentiators
.
Accelerating your digital journey is vital for agribusiness sustainability and critical to meet the needs of an ever-expanding world population amidst environmental concerns. YASH is a global management consulting, technology services, and outsourcing company that ensures that your farm-to-factory-to-fork transformation experiences can harness a wide range of digital tools, data streams, and accelerators. We create and deliver context-specific real-time analytics for Agribusinesses by accessing Agri domain expertise to enable unique and differentiating solutions. We have worked with multiple Fortune 500 businesses in the Agribusiness sector and helped them realize transformative business value from our solutions and services. 
Automation , Manufacturing
Sacheen Patil