Overview
.
Customer-Centric

retail experience
Ubiquitous access to information has led to a steady yet dramatic power shift from retailers to consumers, bringing pressure on retailers to reinvent traditional & online retail business models that are innovative, agile, competitive, and enable new ways of driving revenues. Such a rapidly evolving business environment requires retailers to straddle the traditional and digital paradigms seamlessly to sustain and thrive in the hyper-competitive space.  
The sector needs agility and flexibility to handle customers 24×7 and ensure that they get personalized shopping experiences. We have leveraged the Cloud, Machine Learning, AI, Microservices, and APIs to help retailers anticipate customer needs through data analytics-led insights and seamless omnichannel interactions.  
These strategic priorities can be addressed with technology only when orchestrated harmoniously with a forward-thinking, impact-led roadmap, enabling retailers to stay fit, flexible, and relevant for the customer into the future. 
Are you facing any of these challenges as you chart the way into becoming a digital retail enterprise?
Designing in-store and online processes to best support innovations and profitability
Delving deep into promotions and ensure momentum and profitability
Ensuring engagement and loyalty with customers even when they are not shopping
Sustaining day-to-day operations ( through peaks and troughs) with transparency, compliance, and governance
Creating a competitive niche in a hyper-competitive ecosystem
End-to-end spend visibility, management & analytics across the organization and identify cost-saving opportunities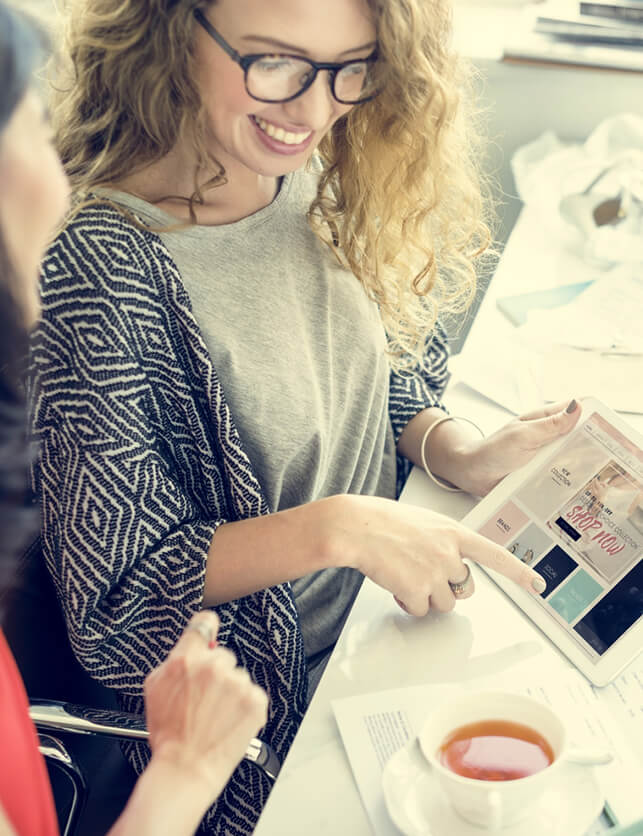 Case Study
Provides Rapid ROI and Positions Leading Online Retailer for Future Growth
.
Scalable system that will grow with the company
Greater information transparency
Data accuracy increased to 100%
Enabled workforce-related decisions using real time information
Increased employee productivity due to streamlined collaboration, communication, and easy access
VIEW CASE STUDY
NEW AT YASH
Trending Now
.
Infrastructure Management
Cloud Technology Management Services
Unified Communication and Device Management
Big Data and Database Management
Managed Infrastructure Services (GNOC) 24*7
Customer Experience
Location-based experience personalization
Omni-channel experience
Customer mobilization 
Analytics & Business Intelligence
Marketing and Business Analytics
Revenue Management
Customer and Digital Analytics 
Mobility Solutions
Mobility Advisory Services
Mobility Application Development Services
Mobility Quality Assurance (QA) Services
Enterprise Mobility
Application Lifecycle Management Services
Transformation centric NextGen AMS 

 

Modernization, Implementation & support 

 

DevOps & SecOps

 

Quality Assurance & Testing
Digital Advisory & Consulting
Digital roadmap 

 

Advisory & consulting

 

POC-POV-Implementation -Value realization in areas like RPA, AI & ML
By connecting operations, consumer data, and supply chains, YASH's agile digital retail transformation framework ensures that clients realize positive business outcomes. We offer solutions that provide a personalized and seamless experience by redefining customer journeys. We enable retailers to streamline operations with technologies such as IoT, Cloud, Analytics, and Machine learning to derive actionable consumer and business insights and aid better decision making.
Customer-centric omnichannel planning, optimization, and management: Identity, predict and anticipate unspoken customer needs and offer targeted assortments of services both online and in-store
Predictive inventory and hands-free demand-supply orchestration: Flexible leverage forecasting, similarity, and clustering business services with real-time data at fingertips
Competitive niche and responsible leadership: Demonstrate reliable performance with agility and custom integrations to create your competitive place in the industry
Purposeful execution and applied intelligence: Maximize profit margins with a data-driven predictive roadmap of impact for stakeholders, consumers, and the ecosystem at large
Navigating the brick-and-mortar cost curve: Maximize the cost, efficiency while lowering TCO of the stores both physical and virtual leveraging automation and other front-line technologies
Modernization of application landscapes: YASH designed DART framework helps to rationalize and modernize IT application landscapes
Building collaborative partnerships with complementing providers: Our collaboration with complimenting providers helps innovative solutions spanning across retail functions
Digital And Automation , Supply Chain
September 26, 2020 by Alan Witthuhn