Chicago, April 11, 2023: YASH Technologies, a leading global technology services and outsourcing provider, announced that it has achieved AWS DevOps Competency status. The designation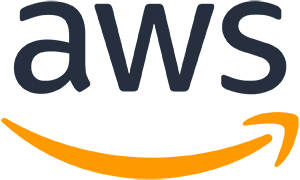 distinguishes YASH, a trusted AWS Partner Network (APN) member, as a specialist with technical proficiency, advanced consulting, and proven customer success in delivering DevOps processes, methodologies, and tools.
The AWS DevOps Competency is awarded to AWS Partners who have established expertise in DevOps practices on AWS. It differentiates the company as an APN member that demonstrates the:
Provisioning and managing infrastructure
Deploying application code
Automating software release processes
Monitoring application and infrastructure performance to accelerate time to market
Optimizing each stage of the software development life cycle with DevOps Best Practices
"We are excited to be recognized with the AWS DevOps Competency status," said Nitin Gupta, Global Head-Digital, YASH Technologies. "This is a testament to our deep AWS expertise and commitment to providing effective and innovative  solutions to our customers while harnessing the power of AWS to enable faster and reliable infrastructure and application delivery." He added, "The status also underscores our commitment to helping customers realize exceptional value through process efficiencies, increased agility, and accelerated time-to-market@Scale."
YASH Technologies has a long track record of providing DevOps advisory and consulting services, and the company has helped several customers succeed in their DevOps initiatives. The AWS DevOps Competency strengthens YASH's abilities to help customers architect and implement innovative solutions, maximize agility and speed, and exploit the technical capabilities of cloud-native deployments while ensuring the highest levels of security and compliance.
"As organizations continue to adopt cloud technologies for driving business transformation, the role of DevOps is becoming critical," said Ashish Maheshwari, Vice President, Global Alliances & Business Head – AWS at YASH Technologies. "The AWS DevOps Competency status is a recognition of our expertise and ability to help customers institutionalize the DevOps mindset while enabling them to achieve their business goals. This is a critical addition to the other AWS Competencies and milestones we have achieved, including SAP competency, Well Architected Partner Program status, allowing us to emerge as a "AWS Partner of Choice" for discerning global organizations. "
With nearly three decades of industry experience, YASH Technologies serves 80+ "Fortune 500" corporations globally as their transformation partner. YASH's marquee offering for end-to-end DevOps services includes assessments, pilots, process implementation and automation, security integration, continuous monitoring, and infrastructure and application performance management.
About YASH Technologies:
YASH Technologies focuses on enabling its customers to reimagine their businesses and drive outcome-centric Digital Transformation. As a leading technology integrator and outsourcing partner for large and fast-growing global customers, YASH leverages strategic advisory, technology consulting, and flexible business models to help customers realize value from their digital journey while fostering innovation. YASH's customer-centric & consultative engagement framework integrates specialized domain & consulting capabilities with proprietary methodologies and digital solutions to provide secure application, cloud, infrastructure, engineering, and end-user-focused services for discerning customers globally. Headquartered in the US, with delivery and sales centers globally, YASH serves its customers across six continents. YASH is CMMI DEV V2.0 Level 5 & an ISO 9001:2015, ISO 27001:2013, and ISO 20000:2011 certified organization. For more information, please visit www.yash.com.
Media contacts