Automation
Cloud
Data governance on AWS – Why you should feel assured
Publish Date: December 24, 2019
From going digital, the world is in a phase of rapid IT modernization, in which the question of moving to newer technologies like employing IoT, AI, or moving to the cloud can no longer be mulled on. These technologies are not restricted to large corporates and big enterprises, and smaller companies, home-run businesses, are all jumping on to the wagon.
We can only ask ourselves about how and when the shift should be made. Industry studies suggest that nearly 70% of enterprises are moving traditional warehouse data and applications onto a public cloud.  Cloud is not only scalable and cost-effective, but it provides flexibility on many levels, including administration, investments, and remote accessibility. AWS is the undisputed leader in this domain, and its web services are trusted and used by over 50% of companies worldwide.
Is there a need for data governance other than regulatory adherence?
With great shifts, come big concerns – as they rightly should. Smart companies – size doesn't matter, understand the importance of prudent data analysis, spotting trends, and head in that direction before their competitor does – having an edge is crucial.
This is where data governance comes in – Data Governance includes the people, processes, and technologies needed to manage and protect the company's data assets to guarantee generally understandable, correct, complete, trustworthy, secure, and discoverable corporate data.
At its core, data governance is about establishing methods and spearheading an organization with clear responsibilities and processes to standardize, integrate, protect and store corporate data – which makes data governance necessary, not just for regulatory compliance. It is pivotal that the data sciences partner comprehensively addresses evolving data governance requirements.
AWS Data Management & Data Governance – two sides of a shiny coin.
Not long ago, companies had to choose between faster innovations, effective data analytics, and adherence to compliance and security. With AWS management and governance, enterprises get to enjoy both the privileges, without compromise on quality. Whether a company is looking to automate everything at jet speed, with close to zero interruption in daily operations, AWS provides an end-to-end solution for it – simplifying compliance and enhancing operational effectiveness. While management is the implementation, data governance provides the guidelines – they complement each other. Data management without data governance would be chaotic, and data governance without data management would be a book of rules.
Data governance comes with inherent challenges that commonly include:
Lack of Data Leadership
Understanding Business Value of Data Governance
Recognizing the Need / Pain Caused by Data
Senior Management Support, Sponsorship, and Understanding
Budgets and Ownership
People assume IT Owns the Data
Lack of Data Documentation
Resources to Apply to Data Governance
These challenges are comfortably addressed in AWS Data governance through the DIDL or the De-identified Data Lake
Where does AWS data governance begin?
Data governance should ideally begin the moment you decide to migrate to a cloud environment. This not only helps with regulatory compliances and security – but could be a checkpoint to ensure data has value, legitimate ownership, and, most importantly, quality. It is simple – data monitoring and reporting is a continuous process to maintain data quality. AWS provides a bouquet of services including data movement, data storage, data analytics, and AI/ML-based learning, like based learning like DMS, S3, RDS, Redshift, Glue, EMR, Athena, Kinesis, Sagemaker etc.
AWS Services in Data Governance:
Amazon Web Services offers several services to ensure smooth data governance, and some of them are:
Amazon CloudWatch
Amazon CloudWatch is a monitoring and management service which collects monitoring and operational data in the form of logs, metrics, and events, providing you with a unified view of AWS resources, applications and services that run on AWS, and on-premises servers. It is a service built for developers, system operators, and IT managers that provides active insights that help in monitoring applications, understand, react and respond to changes and get a consolidated view of operational robustness.
AWS Config
AWS Config is a fully managed service that provides you with an AWS resource inventory, configuration history, and configuration change notifications to enable security and governance. The Config Rules feature enables you to create rules that automatically check the configuration of AWS resources recorded by AWS Config. With AWS Config, you can discover existing and deleted AWS resources, determine your overall compliance against rules, and dive into configuration details of a resource at any point in time. These capabilities enable compliance auditing, security analysis, resource change tracking, and troubleshooting.
AWS Personal Health Dashboard
AWS Personal Health Dashboard is a service that provides timely alerts and guidance that offers suggestive remedies, when AWS is experiencing events that it "thinks" might affect the application. The Service Health Dashboard displays a generic overall health of AWS services, and the Personal Health Dashboard gives a personalized view into the performance of AWS services. The dashboard displays relevant data to help manage events in progress, and provides proactive notifications to help plan for scheduled activities.
AWS Managed Services
AWS Managed Services is a service that provides guidance on ongoing management of existing AWS infrastructure. AWS Managed Services implements best practices to maintain infrastructure, so that it reduces operational overhead and risk. It automates common activities such as change requests, patch management, security, and backup services, to support existing infrastructure. It improves flexibility and reduces cost so that resources may be deployed efficiently.
The enjoyable journey of data – secure, safe, and governed – DIDL:
While data has to be carefully migrated, it cannot afford to lose its essence. A de-identified data lake (DIDL) solves the data privacy problem by de-identifying and protecting sensitive information before it even enters a data lake.
Maintaining privacy. The data governance process is efficient and straightforward, consisting of discovery, classification, and implementation.
Discovery & identification: The process searches for any personally identifiable information (PII) in all systems, databases, data lakes, SaaS offerings, and anywhere else, including high-risk data environments. The PII de-identification process in the DIDL relies on data masking.
Anonymize and analyze: Privacy laws are akin to walking on eggshells, and it may seem impossible to use data in analytics while maintaining its anonymity. The extremely challenging task of ensuring data does not lose it statistical value whilst preserving privacy is handled in AWS through anonymization modules, which masks true identity through referential tags and de-identification. DIDL analytics as a process helps organizations to get complete value from data while still complying with data privacy regulations worldwide, including the GDPR, CCPA, and the Australian and Canadian data policies.
For complete security and vigilance, DIDL (de-identified data lake) detaches crucial private data about habits, behavior, region, and non-identifiable preferences from the actual identity of a person.
A DIDL also solves the data privacy challenge by de-identifying and protecting sensitive information before it even enters a data lake. DIDL protects all personal information in the data lake and mitigates the risks associated with any un-authorized usage of consumer identities in an organization.
Since data is the new oil, soon, businesses' and countries' efficiency would be measured in their ability to govern data.
Do you need a smart data analytics solution that manages your enterprise's data efficiently? To know more visit https://www.yash.com/digital-transformation/analytics/data-management/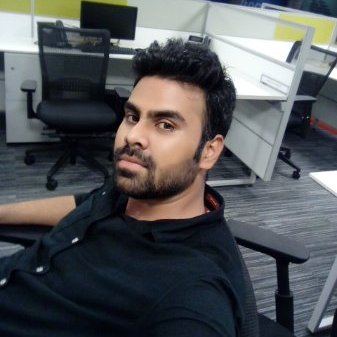 Sr Technology Professional – Innovation Group – Big Data | IoT | Analytics | Cloud