Automation
Automation – The Way Ahead and the Future of Business
Publish Date: March 3, 2023
Automation isn't new to manufacturing. It has been around for years. But yes, the evolved forms of automation, including AI, data analytics, etc., are relatively new and emerging. Automation in every form has helped revolutionize manufacturing. From those primitive assembly lines used in automobile manufacturing to today's advanced robotic arms, it has been part of the past and present. And it is here to stay for a long.
With all its benefits, one doesn't need an expert to address automation as the future of business, and it will lead to a promising future. But how does leveraging automation benefit the manufacturing sector and pave the way to a bright future? Let's see.
Automation is the secret sauce of many companies that deliver products at volume and on time. We'll look at the time aspect a little later. But now, many of you may ask, to what extent can I increase my productivity by automating my assembly line?
The answer will vary from case to case, depending on the efficiency of your automation system and the extent to which you've automated your operations. But on average, automation can help foster a productivity rise of around 25-30 percent. No wonder nearly 60 percent of companies choose automation to increase workforce productivity.
Besides, automation enables companies to manufacture day and night. Running the engine 24/7 can help companies deliver projects in lesser duration. This isn't necessarily a possibility with a manual workforce that has physical limitations
Increased productivity and reduced production time are closely related. When companies produce more with less, it directly refers to a reduced production time. According to reports, automation can help save the world about 748-750 billion working hours by automating nearly 65 percent of manufacturing activities! That's a massive saving. Imagine spending even half of the hours saved focusing on strategic tasks.
Human errors are evident. But a single mistake could cost companies money and, in worse cases, lives! Besides, per studies, about 22-24 percent of unplanned downtime in manufacturing results from human errors. But automation can help address these concerns effectively. Robotic arms are programmed to adhere to the prescribed process, take the necessary safety precautions and deliver products with the desired quality.
Thus, investing in automation proves way more advantageous than wasting time and paying money incurred in expensive product recalls!
A single robot can perform tasks requiring 10-12 people or more. The higher the robot's capacity, the more tasks it performs. Although the amount of savings that robots generate varies from company to company, robotic process automation can help save up to 28-30 percent of operating costs.
Evolving consumer demands, delivering volumes, and ensuring the highest levels of product quality are paramount for the manufacturing industry. Being incompetent can ship companies off. So, the only option to thrive is to shape in. Automation, equipped with advanced AI, ML, and analytical capabilities, can help companies increase production, foster enhancements via AI/ML, and use analytics to leverage data to make more informed decisions.
With benefits like reduced costs, increased productivity, enhanced product quality, improved competence, and lowered production time, the manufacturing industry can aspire to a promising future via automation.
On the employment front, while companies can hire new professionals adept at automation, upskilling the existing workforce can further help reduce employee turnover and help companies achieve greater business value in the long run.
YASH can help you leverage automation optimally. Our domain-specific automation solutions help manufacturing companies deliver production at volume and with the expected quality levels. Click here to connect with us and learn more.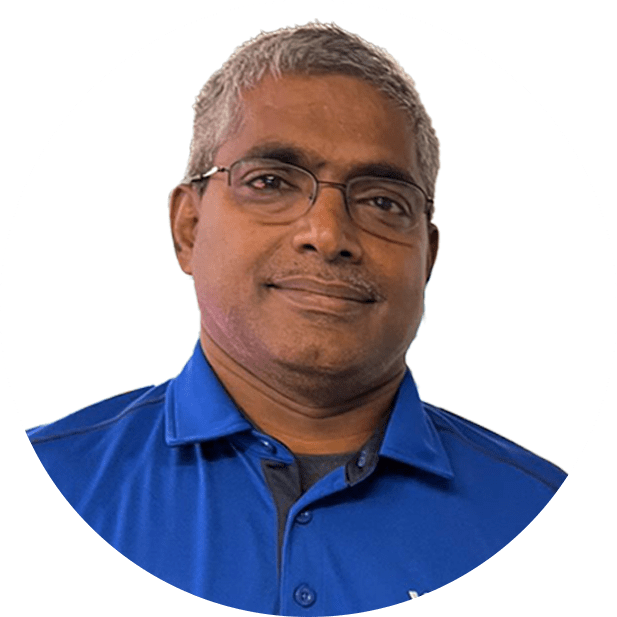 Regional Vice President at YASH Technologies, Inc.