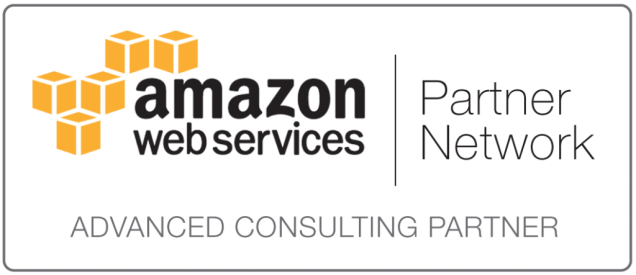 Hyderabad, India (July, 24, 2017) – YASH Technologies, a leading technology service provider, announced that it has achieved Advanced Consulting Partner status in the Amazon Web Services (AWS) Partner Network (APN). YASH Technologies attained Advanced Consulting Partner status after meeting the prerequisites on both the business and technical requirements. The combination of Advanced Consulting Partner status and SAP Competency status enables YASH to provide cloud solutions to their customers.
Speaking on this achievement, Hari Vyakarnam, Vice President – Global Alliances, YASH Technologies said, "We are excited to foster our relationship with Amazon Web Services (AWS). The Advanced Consulting Partner status will empower YASH to design, build, migrate and manage workloads and applications on AWS for companies of all sizes while reducing their overall IT costs. Furthermore, it will add tremendous value to our Infrastructure as a Service (IaaS) solution and enable enterprise applications that would be highly available, secure, and scalable."
YASH's customers who are planning to migrate their existing SAP® solutions to the cloud or adopt SAP® S/4HANA will seek great advantage from YASH's expanded relationship with AWS. YASH AWS specialists recently worked together with one of the leading global Human Resource Services Organization and to deploy SAP Business solutions on the AWS platform.
"We were looking for flexible, scalable and reliable IT infrastructure that could supplement the rapid growth that we are experiencing while delivering the strong performance needed to run the SAP HANA  and BI Analytics applications. After careful evaluation along with YASH we decided on adopting a cloud based strategy," said CEO of a leading IT Services organization. "Given the business-critical nature of this initiative and the need for robustness and flexibility, we decided to partner with global leaders; Amazon Web Services (AWS), world's most comprehensive and broadly adopted cloud platform and YASH, one of the leading AWS advanced consulting partners. AWS specialists from YASH with their domain and technology proficiency worked closely with our teams to deliver a solution in line with our vision."
YASH has proven AWS tailored frameworks and processes for seamless refactoring and re-architecting applications. It specializes in sophisticated and challenging cloud systems integration projects utilizing the suite of AWS services.
About YASH Technologies
YASH Technologies focuses on enabling its customers to succeed and drive IT led Business Transformation. As a leading technology services and outsourcing partner for large and fast-growing global customers, the company leverages technology and flexible business models to enable innovation and business value throughout its customer's enterprise. YASH customer-centric engagement and managed services delivery framework integrates specialized domain and consulting capabilities with proprietary methodologies and solution offerings to provision application, infrastructure and end-user-focused Right-Sourcing services. Headquartered in the U.S, with delivery and sales centers globally, YASH serves its customers across 6 continents. YASH is an SEI CMMI (Level 3) and an ISO 9001:2015 certified organization.
For more information about YASH Technologies, please visit www.yash.com/ or email info@yash.com.
Media Coverage