The pandemic outbreak in 2021 closed the business operations for many manufacturing units abruptly to keep their employees safe and follow the new normal of worldwide lockdown. When the employees were at home and could not contribute to the production process, the organizations wanted to use their employees' time to up-skilling and re-skilling.
Learning is a huge part of the business: keeping the employees aware of the products and processes or engaging them. LMS is a software application that manages the entire learning process in a digital platform. SAP Success Factors LMS is a product that puts all employees at the center of the learning experience to develop new skills, gain insights and drive people engagement.
In the industries like pharmaceuticals, manufacturing, and life sciences, LMS is critical to an organization's operational success. The LMS can be deployed for various talent management practices like career development programs, training about the skills, operational efficiency and safety, and customer education for the end customers. With its entity Soltius, YASH could partner with various organizations to implement SAP SuccessFactors LMS seamlessly and get recognized as the Best SFSF partner for 2018.
Want to migrate to the SuccessFactors LMS through YASH? 
YASH presents you with a plan for migrating the LMS into SAP Success Factors. It is a certified solution landscape with a fixed price offering through packaged approach and helps the organization integrate various HR processes beginning from on-boarding and induction, succession and development, and learning organization.
In this webinar, Mr. Nagesh Venkat Polu, Lead Consultant Success Factors, Yash Technologies, and Soltius, interacts with Mr. Sarat Chandra Panganamamula, Head SAP HCM & HE& R at Yash Technologies& Soltius.
Key takeaways
Keeping up the positive momentum in the employees for engagement at work
Address the current challenges in the learning arena in the new normal:
Widening of skill gap
Training new hires
High costs of training
Wide product portfolio
Compliance norms and regulations
Proper utilisation of unprecedented times
Digital Learning – a new normal way to upskill
Please enter your information to access our full on demand webinar series.
Know our speakers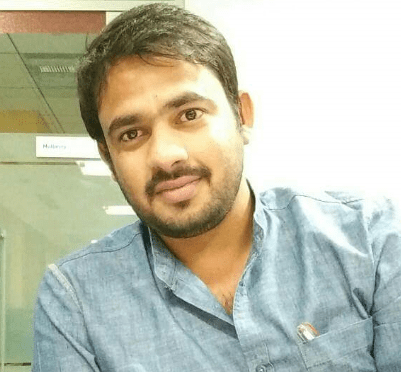 Nagesh Polu
Solution Architect, SAP SuccessFactors
With more than 13-years of experience in implementing SAP SuccessFactors for various clients across the globe, Polu is featured as one of the best contributors in the SAP SuccessFactors community. He is a certified SAP SuccessFactors professional with a specialization in EC and LMS modules.
Connect with him on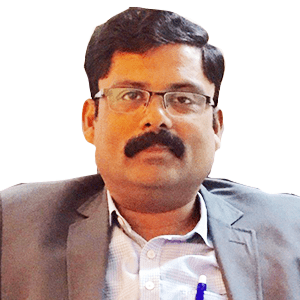 Saratchandra Panganamamula
Head, HCM Services
Panaganamamula is responsible for developing HCM and SuccessFactors competencies. With around 25- years of experience in Human Resources, he played key roles in various organizations as an HR Specialist before joining YASH Technologies. He has a strong track record of project delivery across the globe in different verticals. Under Panaganamamula's leadership, YASH Technologies' SAP SuccessFactors team won many awards and customer accolades.
Connect with him on