Digitizing SME/Corporate client onboarding is one of the critical steps to be the Digital First enterprise for any bank. Onboarding journey is the first impression of any Bank and Financial Institution to their clients. It is the base that sets the tone of a relationship, represents how an initial interaction may blossom into a mutually beneficial affair.
Onboarding can also be a very burdensome process depending on the regulations of a particular geography. Digitizing the onboarding process will maximize customer satisfaction due to the convenience, makes the bank more effective and efficient due to a decrease in customer acquisition costs. It makes regulators work easy as automation provides a great audit trail and is always consistent and protects against anolmalies.
The Banking Industry has been completely changed due to shift in consumer behavior attributed to COVID-19 and post COVID-19 people have become more digital savvy. As the banking industry moves away from physical branches to virtual/digital banking, SME/Corporate clients also anticipate the same flawless and simplified onboarding experience with anytime anywhere access.
Challenges faced by banks while onboarding SME/Corporate Clients
There are mandatory regulations, which banks have to follow while identifying an SME/Corporate client. Therefore, identifying and onboarding the SME/corporate clients digitally and adhering to all regulations at times becomes cumbersome and forces prospects to leave the on boarding jouney.
To acquire SME/Corporate clients successfully, banks need to deliver a simplified and friendly user experience challenges are faced by banks as well as SME/Corporate clients during onboarding, such as: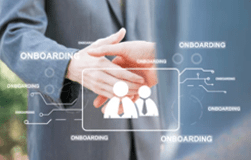 Corporate clients in the banking industry require a legally compliant, seamless, and 100% digital onboarding process.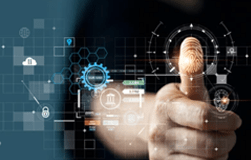 To acquire SMEs and Corporate clients digitally, banks need a regulatory compliant solution and can perform KYC and AML checks on ultimate business owners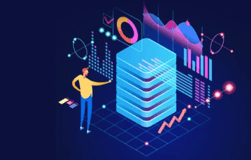 Extracted datasets from various documents sources lead to insufficient and inconsistent data in quality and quantity, making process automation more difficult.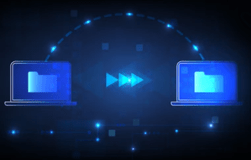 Low levels of process automation require repeated exchanges with customers and bank teams to gather the correct information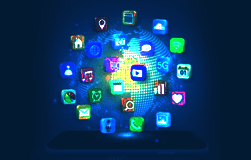 Onboarding applications typically include multiple forms requesting repetitive information and questionnaires with complex legal language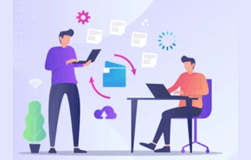 Document transfer from one team to another team can present operational and information risks because of the inability to control security and privacy
The onboarding process for SME/Corporate accounts is workflow based and is semi-automated. Clients are increasingly expecting greater ease of doing business, and improved digital interactions from their banks. Here are some facts which show how challenging it is to acquire SME/Corporate clients:

Time Taken to Onboard: It takes 90-120 days to open an SME/Corporate bank account (Oliver Wyman)
High operational Costs: A bank needs 307 employees to focus on the KYC adherence and approximately spends $40million to onboard new clients (Thomson Reuters)
Journey friction: 85% of corporate clients do not experience suitable KYC procedure and as a result of which 12% of clients end up changing their bank (Thomson Reuters)
Many banks find onboarding solutions too costly as compared to the benefits. Financial institutions understood early on the benefits of digital for their clients and continue to invest heavily in these capabilities are most likely preferred by the clients in both Retail and SME/Corporate Banking.
Opportunities Ahead
Expectations are changing, and banks that can quickly pivot to digital, stand to deliver three essential—and profitable—benefits to their corporate clients:
Greater operational efficiency through automated processes, such as reconciliation, trade processing, account opening, and management.
A personalized and enriched customer experience that leverages digital to augment critical personal relationships— delivering the best of both worlds
New levels of capital clarity and agility. Digital technologies allow banks to provide actionable insights, such as a global view of all positions, the impact of FX movements, and regulatory changes, that—when managed actively and effectively—can have a positive effect on a corporate's bottom line
Today, we're seeing FinTechs move into the corporate financial services sector. Digital Onboarding for SME and Corportae is one area where they're gaining traction due to attractive customer experience and ability to act faster.
Every corporate bank's digital journey will be unique. The two most important factors determining the path forward will be a bank's current state or baseline when it comes to digital capabilities and the needs of its unique client base. Corporate banks must embrace digital transformation from the customer perspective.  YASH Digital Onboarding Solution is an automated platform smartly designed leveraging technologies like AI and ML, which reduces the Corporate Client onboarding time and can be integrated seamlessly with your IT systems.
Contact YASH Technologies to define your own process and offer an enhanced digital onboarding experience to your SME/Corporate clients seamlessly.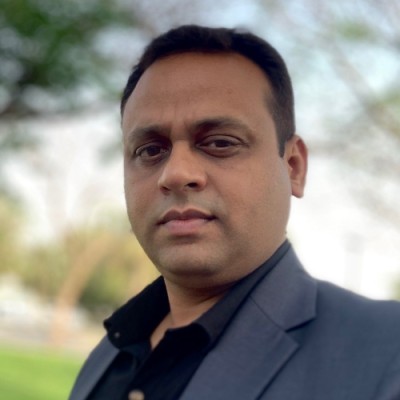 Product Manager