The finance function is at the heart of any enterprise. It has been under increased duress in the last few years, with rising demands and expectations, on the one hand, and decreasing budgets on the other. Faster responses to rapidly evolving business dynamics, need to actively partner business, provide information and insights, sheer volume of data that needs to be processed, and transform IT systems within the function and improve business processes are some of the challenges that the Finance function faces. Leapfrogging from bookkeeping and maintaining historical information to becoming an effective partner to business teams and an enabler of strategic decisions is not easy to achieve.
YASH has a proven track record of helping clients strategize and execute a Financial Transformation roadmap.
Some of the critical questions that need to be asked to draw up a customized roadmap includes
How do I simplify business processes in Finance and align them with evolving business needs?
What should be my technology platform strategy to drive the Finance function that allows me to take advantage of new-age technologies like AI, Machine learning, etc
How do I arrive at a future-ready operating model that aligns people, processes, and technology?
Should I seriously evaluate setting up Shared Services and CoEs to handle specific areas?
How do I minimize efforts in bookkeeping, evolving regulations, and cash flow management practices?
How do I enhance capabilities and technology to orchestrate insights-driven reporting across areas of importance to business?
How do I leverage automation to enhance efficiencies/effectiveness while driving down costs?
NEW AT YASH
Trending Now
.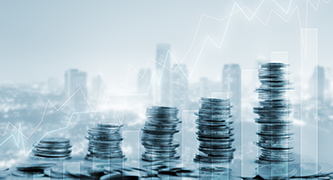 YASH Differentiators
.
Our deep sectoral expertise, technology partnerships, and innovative financial advisory help organizations streamline and standardize your finance function, sharpen business processes, and drive the short-term and long-term profitability, stability, and scalability.
Microsoft
K R Venkatanarayanan