Cloud computing has enabled organizations to not only lower administrative and overhead costs, but also turbocharge business innovation and growth. While cloud computing empowers organizations to reduce their legacy infrastructure costs, it also functions as a catalyst for emerging technologies like analytics, mobility, and big data.
YASH Technologies provides a robust cloud-based delivery framework that utilizes best-in-class monitoring, management, and delivery tools and services across solutions to help organizations effortlessly migrate their infrastructure needs to the Cloud.
YASH Technologies offers a flexible cloud infrastructure to host your enterprise applications and a scalable virtual infrastructure to meet evolving business and IT demands.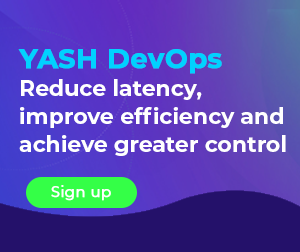 Our tailored approach helps to provide cloud-based capabilities to optimize costs, enhance time-to-market, and create flexibility in IT operations.