Cloud
HCM
SAP
Jumpstart your HCM transition to the cloud with SFOne Pro Powered by People Analytics
Publish Date: August 5, 2021
Accelerate your Human Resources Solution implementation with SFOne Pro powered by People Analytics Package for SAP SuccessFactors covering all the software and HR services you need to get up and running fast!
Soltius (Soltius ME – Division of YASH Technologies) SFOne Pro Implementation Packages for SuccessFactors is an SAP-qualified partner-packaged solution that enables the leading HXM solution, SAP SuccessFactors, available and deployable in as little as six weeks!!
What are these packaged solutions all about?
It collects replicable software customizations/configurations, tools, documentation, scripts, procedures, and methodologies that lead to faster software implementation, faster ROI, reduced risk, and predictable outcomes. Pre-packaged SAP solutions present an opportunity for mid-market businesses to start with HR software that will grow with them and avoid re-learning HR processes in the future.
Accelerate your Human Resources Solution implementation with SFOne Pro
Our SFOne Pro powered by People Analytics leverage a best practice implementation approach for SAP SuccessFactors. HXM solutions will address your most critical talent and HR strategy needs. SFOne Pro incorporates pre-configured content for Core HR and Talent modules based on well-defined options & best practices in line with HR best practices, processes, and methods. We have built-in data migration templates, predefined test scripts, and training accelerators to speed up deployment and reduce the cost of implementation. Our solution provides recruitment templates, optimized goal libraries, and many other quick starter solutions to accelerate value.
SFOne Pro is designed to fit your business to SAP SuccessFactors
SAP Best Practices help accelerate implementations and provide flexibility to apply the required scope because of its modular design. The Best Practices business configuration can be applied to a customer instance using "Upgrade Center" or the Package Configuration Manager. SFOne Pro Best Practices based HR solution is combined with industry & region-specific Best Practice business configuration.
Going with our SFOne Pro means a single system connected across HR functions and powered by People Analytics, which means combining all the dots in one go. SFOne Pro offers you a few stories by default. What's next? Kick off your transformation and visualize your data from day one. Interesting, isn't it?
SFOne Pro powered by People Analytics has been awarded as the Best Partner Pre-packaged solution for the year 2020 by SAP.
YASH Technologies™, leading technology services and outsourcing partner for global companies, acquired Soltius Middle East FZ LLC (Soltius ME). Now Soltius ME is officially conducting business as Soltius ME – Division of YASH Technologies. Together, with YASH, we are prominent and better positioned to provide innovative solutions and services that will significantly enhance our capabilities and provide a more comprehensive array of services with greater reach.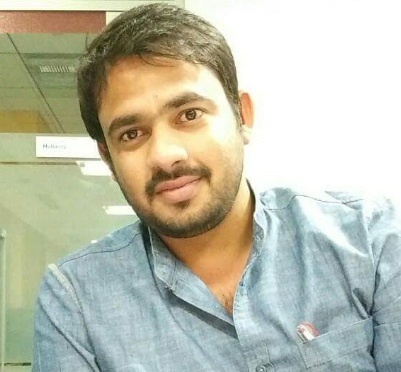 SAP SuccessFactors Lead Consultant