SAP
SAP SuccessFactors 2H 2022 release Highlights
Publish Date: November 21, 2022
SAP SuccessFactors Employee Central: 2H 2022 Release Highlights
YASH Technologies has created a new blog for its readers, informing them about the 2H 2022 release of SAP SuccessFactors Employee Central. One of the features of this new release is that it is customer-centric. Let's see some of its other exciting features.
UI Clean Up
Support for Additional Alternative Cost Centers
Tooltip Added for HRIS Elements and Fields
HRIS Actions from the Business Configuration UI are Deleted
Manual Mass Change of Basic Rules to Application-Specific Scenarios
New Actions Available in Action Search
New Replication Status in Data Replication Monitor
Last Updated by Source Information Added to Employee Central History UIs
Automatic Updates to Insurance Enrollment due to Dependent Eligibility Changes
To learn other unique features this new release is offering, click here
Apart from these features, SAP has also added country/region-specific releases. To know these releases, click here to read our exclusive blog by YASH's SAP solution expert Nagesh Polu.
SAP SuccessFactors LMS: 2H 2022 Release Highlights
In his recent blog, Nagesh Polu, an SAP expert of YASH Technologies, has discussed in detail the highlights of key enhancement SAP brought while releasing new features for SuccessFactors Learning. Let's take a sneak peek at some of the new features.
Task Checklist Preview
Enhanced Course Home
Learning Assessments for Content Packages
Automatic Updates for Learning Assignments and Approvals on the Latest Home Page
Microsoft Teams VLS Enhancements
Qualtrics Feedback Opportunity for Learning Assignment Completion
To know these features in detail, read our exclusive blog. Click here.
SAP SuccessFactors Recruiting: 2H 2022 Release Highlights
Our latest blog on SAP SuccessFactors Recruiting discusses some of the features included in the recent release. They are as follows-
SAP replaced the thumbs-up and thumbs-down icons
Ability to Schedule Recruiting Interviews That Cross Midnight in the Recruiter's Time Zone
SAP added new job boards in the job board marketplace
Now identify the job boards that provide a sandbox to test your job postings from the Recruiting Posting Preview environment
Redesigned Applicant Workbench is available for customers who have joined the Early Adopter Care (EAC) Program for Recruiting
Reset Password Link expiration duration is now set to 1 day by default
To know these releases, click here to read our exclusive blog by YASH's SAP solution expert Nagesh Polu.
SAP SuccessFactors Onboarding: 2H 2022 Release Highlights
The new blog in the "SAP SuccessFactors 2H 2022 release" series " highlights the key enhancement in SAP SuccessFactors onboarding. Let's look at how the new releases are different and exciting than the previous ones.
Enhancements to Onboarding Dashboard: The new Onboarding Dashboard has been enhanced with new UI elements helping with the onboarding tasks.
Onboarding Pages Support OnInit Rules: You can now apply onInit rules to Onboarding pages, including New Hire Data Review, Personal Data Collection, and Rehire Data Review.
Rehire with Old Employment from Onboarding Available in the Manage Pending Hires Tool: You can now rehire a candidate using details of their previous employment in your organization when processing pending hires from Onboarding in the Manage Pending Hires tool.
Enhancements to Onboarding Responsible Groups: SAP took the customers' feedback yet again, enhanced the UIs of Onboarding General Settings, and increased the limit of users in a responsible group.
Enhanced Welcome Email Notification: The welcome email notification is sent to new hires if the onboarding process is restarted before the New Hire Data review step.
Enhancements to Cancel Onboarding Process: The error message that appears while canceling the request for a new hire now shows details about the mandatory fields that can't be blank.
Rehire with Old Employment Now Generally Available: Rehiring former employees based on their previous employment allows customized hiring processes, such as seasonal hiring.
Form I-9 and E-Verify Enhancements: SAP added new preconfigured email templates, validation messages, and home page tasks to enhance the experience.
Sounds interesting? Read our exclusive blog by clicking here to know more.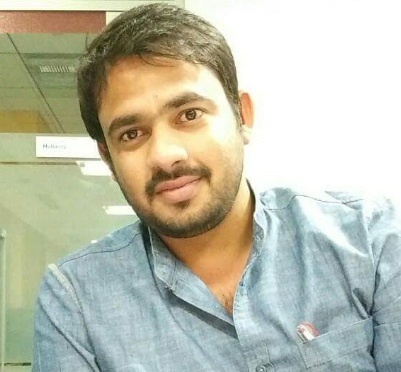 SAP SuccessFactors Lead Consultant