Service Parts play a significant role in after sales and overall SLM services. For a large number of large-scale manufacturers and resellers, Service Parts inventory typically denotes substantial financial investments. And also, the prime driver of customer service is the time and location or availability of that inventory. Many businesses have not yet formally or rigorously managed these inventories, which has a notable impact on their customer service. For decades, companies focused only on the production scenario. Servicing machines and maintaining proper parts supplies were left entirely for dealers or service branches to manage.
The need is for a Service Parts Management System that integrates planning, execution, fulfillment, and collaboration into a preconfigured offering that includes leading practices, accelerators, tools, and methodologies and which maps an organization for its strengths and weaknesses on end-to-end parts operations.
What to look for in a Service Parts Maturity Model
The maturity model that is to be implemented should rate manufacturing companies for their service parts processes. The model should evaluate and predict the company's' performance in managing its overall service parts process.
It should be a complete integration of all processes including end-to-end service parts processes, supply chain and its associated service parts process, and pricing, etc.
Implementation of the model should be done after evaluating the company through a proper questionnaire or survey. If needed, a moderator can also run this model with appropriate representation from the company. The outcome can be measured against industry KPIs for that par-ticular company segment.
Implementation of this model should enable any company to rate themselves against potential competitors & industry leaders, and also look at the scope for improvements if needed.
The Service Parts Maturity model should effectively concentrate on all processes specifically crucial for service parts assuming that all generic aspects of supply chain management are already covered in various other studies and models.
What could be the stages of the Service Parts Maturity Model
Stage 1
Multiple companies or factory units owning the same model could also own the parts without a centralized parts repository. Typically, if the parts operation is attached to the companies or factories, it need not be run as a separate business. Based on the capacity or requirement, factories can produce 'N' number, and the marketing team can later decide on a system to push it to the dealer network. Dealer network can essentially decide overall stocking at their level, and companies need not participate in actively managing the parts planning.
Stage 2
Companies or factories can also decide on a central warehouse for their distribution. They should identify limited suppliers. Though the company or factory still do a significant amount of production planning, their central warehouse will decide on the volume based on its carrying capacity.
Stage 3
Companies can also implement an elaborate logistics network, as a result of which planning might become centralized at company unit levels. The company will now have tight engineering controls on the centralized parts design repository with some level of associativity with the models.
Stage 4
Companies run RIM for dealers. Companies will demonstrate strong forecasting and planning based not only on its past demands but also on warranty data, machine telematics, etc. Companies will have a strong parts-focused SBU and will keep & maintain strong parts to model associativity.
Potential bottom-line benefits of implementing a Service Parts Maturity Model
With the right Service Parts Model in place, the company begins to make notable strides, as it implements the service parts management system.
Process efficiencies will help businesses spend more time focusing on essential business strategies, supply chain visibility, and intuitive user interface, supporting informed decision-making.
Better decisions will strengthen customer loyalty, brand, and market share due to improved cus-tomer service, fill rates, and delivery reliability.
Strategic transformation of Service Parts Management will prove to be more profitable than the overall business resulting in faster growth.
System deployment to support global processes and leading practices will enable the organization to manage costs and compete more efficiently.
A technological landscape provides flexibility to address emerging complex business challenges and market forces.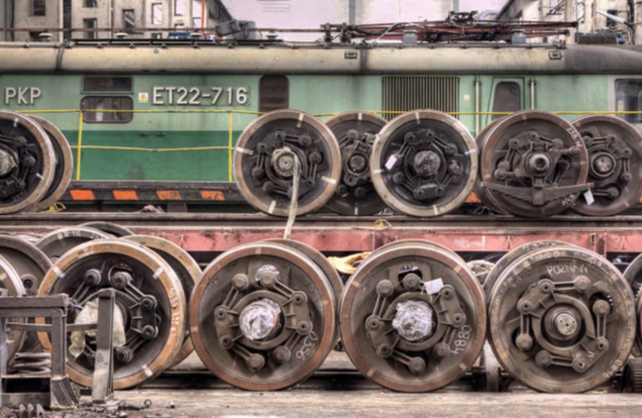 Four Key Factors that define post Sales Success
Service parts management viewed as a unique, end-to-end business process, requiring specific resources and attention, separate from manufacturing strategies.
Operations are optimized to reduce costs in planning, procurement, logistics, customer service, and inventory management.
Visibility and awareness of operations with suppliers, dealers, and third-party partners.
The organization meets customer's expected service levels in a timely and efficient manner.
The need is not just a pure technology solution to optimise this process, but the right mix of skills, processes, and technology to transform and streamline the entire process, through a well-planned Service Parts Maturity model. Many companies struggle to quickly incorporate and adopt new service parts management systems, especially when transitioning away from legacy systems. YASH has years of in-depth experience partnering with leading manufacturing organizations to take their traditional processes and incorporate modern supply chain methods and strategies to better respond to global service demands.
With a wide range of self-developed, external, and third-party applications being used in the service parts supply chain, YASH's Service Parts Solutions Group has identified and developed integration templates which are compatible with virtually every parts process; including:
Management Systems Supplier
Warranty
Parts Catalogs & Technical Information
Pricing Systems
Dealer Systems
Customer Technical Support
E-Commerce
Shipping/Logistics/3PL Systems
By utilizing industry best practices, YASH helps companies understand the necessary strategies and IT requirements to achieve maximum results and profitability within their spare parts business unit.

We'll help you integrate the right solution components to optimize what you are doing today and prepare a powerful system platform to meet future needs.
Contact us today for more information and schedule an evaluation!
Dr. Shashi Kumar Reddy Arjula Practice Lead – SAP Customer Engagement and Commerce Solutions @ YASH Technologies.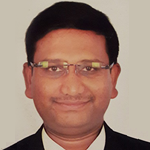 Practice Lead – SAP Customer Engagement and Commerce Solutions in YASH Technologies.