Enterprise Services
SAP
Solution Manager (SolMan) 7.2 is Key to a Successful SAP S/4 HANA Transition
Publish Date: June 12, 2020
The backbone for SAP support is a centralized infrastructure that provides technical support to end-customers. It consists of several systems, including Support Portal Infrastructure, SAP EarlyWatch Alert Reports, and Maintenance Planner. Before any business can leverage those systems, SAP Solution Manager (SolMan) and Focused Run are critical to exchange data with the support backbone for various purposes. The value proposition of SolMan increases exponentially when customers are looking to transition to SAP S/4 HANA.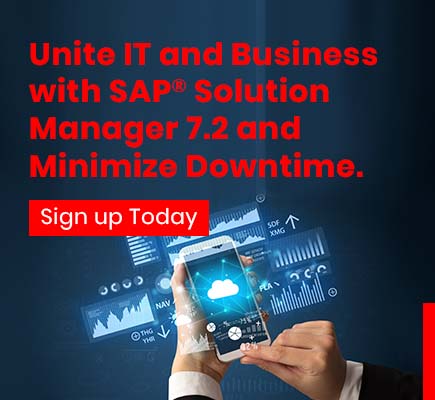 In our previous SAP blog, we discussed several functionalities, best practices, and benefits of transitioning to S/4 HANA 1909. In this blog, we will dive into why SAP's Solution Manager 7.2 is crucial to ensuring that you can continuously protect your investments, innovate, and derive value from your SAP solutions.
How SolMan 7.2 Works
Let's explore an example where a company runs a range of SAP systems for several business functions, and they have decided to implement the next generation of SAP ERP business suite – SAP S/4 HANA. Typically, the primary challenge is transitioning to S/4 HANA while ensuring that the business runs smoothly, without any interruption. It is the starting point where the company can take full advantage of SAP Solution Manager 7.2 (SolMan 7.2) capabilities as part of their maintenance contract. Besides, SolMan 7.2 facilitates the introduction of S/4 HANA best practice, which provides a robust roadmap for the transition and best-in-class processes to help build the transition plan.
In the planning phase, SolMan 7.2 highlights business and IT improvement opportunities that you can achieve as part of the S/4HANA transition. It includes information on implementation effort planning, custom code evaluation, and comprehensive testing plans. By leveraging this SolMan capability, an initial detailed project plan can be created.
Benefits of SolMan 7.2
In short, SolMan 7.2 provides IT teams with all the tools required to test and deploy the SAP S/4HANA solution successfully. The enhanced SAP implementation methodology, SAP Activate, facilitated via SolMan, provides best practice business processes within S/4 HANA. Furthermore, SolMan 7.2 allows you to select and tailor those processes to your business' needs. With the incredible functionality of the new BPMN (Business Process Model and Notation) graphical modelling capabilities in SolMan 7.2, it is easy to visualize the critical interactions across disparate lines of business (LoB). SolMan 7.2 enables all of this functionality for both on-premise and SAP cloud S/4 solutions. It also allows you to monitor the quality of the project's progress so that potential problems get identified proactively. Further, SolMan facilitates remote support from SAP experts if additional help is required.
Ultimately, SolMan 7.2 allows you to manage the entire transition without any disruptions to the business. As an incredibly flexible tool, it provides important checklists, templates, and testing tools to accelerate the transition to S/4 HANA. Further, SolMan 7.2 provides vibrant operating and monitoring functions to run S/4 HANA optimally. In short, SolMan consolidates all of your project management activities and process modelling within a single system and dashboard.
But is SolMan, by itself, enough?
Is SolMan enough?
SolMan indeed is crucial for implementing and monitoring SAP systems. However, the offerings from SAP, innovations (from a myriad of external sources), and complexities are always in development. It is precisely here where SolMan business cockpits – that goes well beyond the monitoring of system health with functionality to measure business KPIs via attractive UX/UI and live visualizations.
YASH Technologies has seen the evolution of SAP's offerings and has deep domain expertise in designing smart business cockpits with SolMan. These Smart Business Apps are real-time analytical applications that combine operational and strategic data from SAP's Business Suite in a single cockpit. The functionality enables organizations to model and consume real-time insights and analytical activities for leaders to proactively resolve business issues that impact outcomes on a daily basis.
In our upcoming blogs, we shall dive more into which SAP offerings will help your business simplify such implementations, and how you can right-size such offerings as per your business requirements.
Unite IT and Business with SAP® Solution Manager 7.2 and minimize downtime.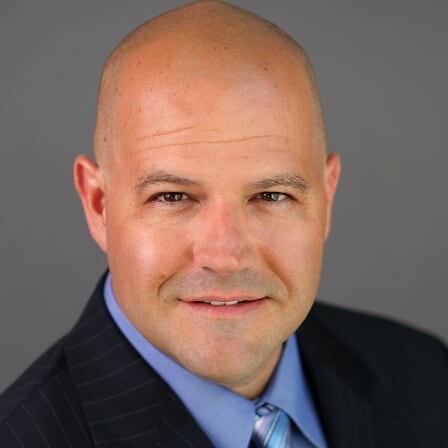 Managing Partner, C5MI