Automation
SAP
SAP S/4HANA 1909 Starting Point – Best Practices and a Foundation for the Digital Core
Publish Date: June 12, 2020
Businesses are in two camps when it comes to making a call on their move to SAP S/4HANA – 'Should I move?' and 'I'm live – what now?'. Regardless of where you stand on your ERP journey, you can always get insights from peers who have made their transition, and even create pros and cons list benchmarking those who have seen the merits of S/4HANA implementation. Either way, one thing is certain – by 2027,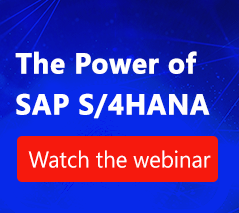 all organizations will need to update their systems from ECC.
Whether it is simplifying the user experience or the introduction of new functionality, every new change that SAP brings on the cloud will have an impact on current ERP systems and future development plans. The SAP S/4 HANA suite has proven for many to offer unparalleled levels of sophistication and insight while offering easy-to-use solutions such as Fiori apps and improve operational efficiency.
As per ASUG's surveys, respondents have been clear on the compelling reasons they are considering for their move to S/4 – enhanced functionality and quick wins through advanced analytics, expanded tools, and new capabilities. This 2020 survey also revealed that no matter the size of the organization or the sector – each is planning on their efforts to add new technologies or systems, overhaul outdated business processes and unveil new services or products[1].
Before we get to how organizations are doing that, it is equally important to know the starting point and best practices for the new S/4 HANA 1909 to create a solid foundational starting point.
What makes a digital core foundation intelligent?
The end of 2019 marked the general availability of SAP S/4HANA 1909 – the most intelligent and comprehensive ERP from SAP to date. Let's first look at which aspects make it intelligent and the product fundamentals that create the digital core[1]:
A system architecture that offers scalable foundation and enables transaction with maximized automation;
An intelligence-led system that steers and supports your business with embedded analytics, visualizations, predictions, communications to act in real-time;
End-to-end use experience that is quick to implement and enables fast consumption and adaptation;
Open architecture that allows seamless connectivity and easy micro-services adoption.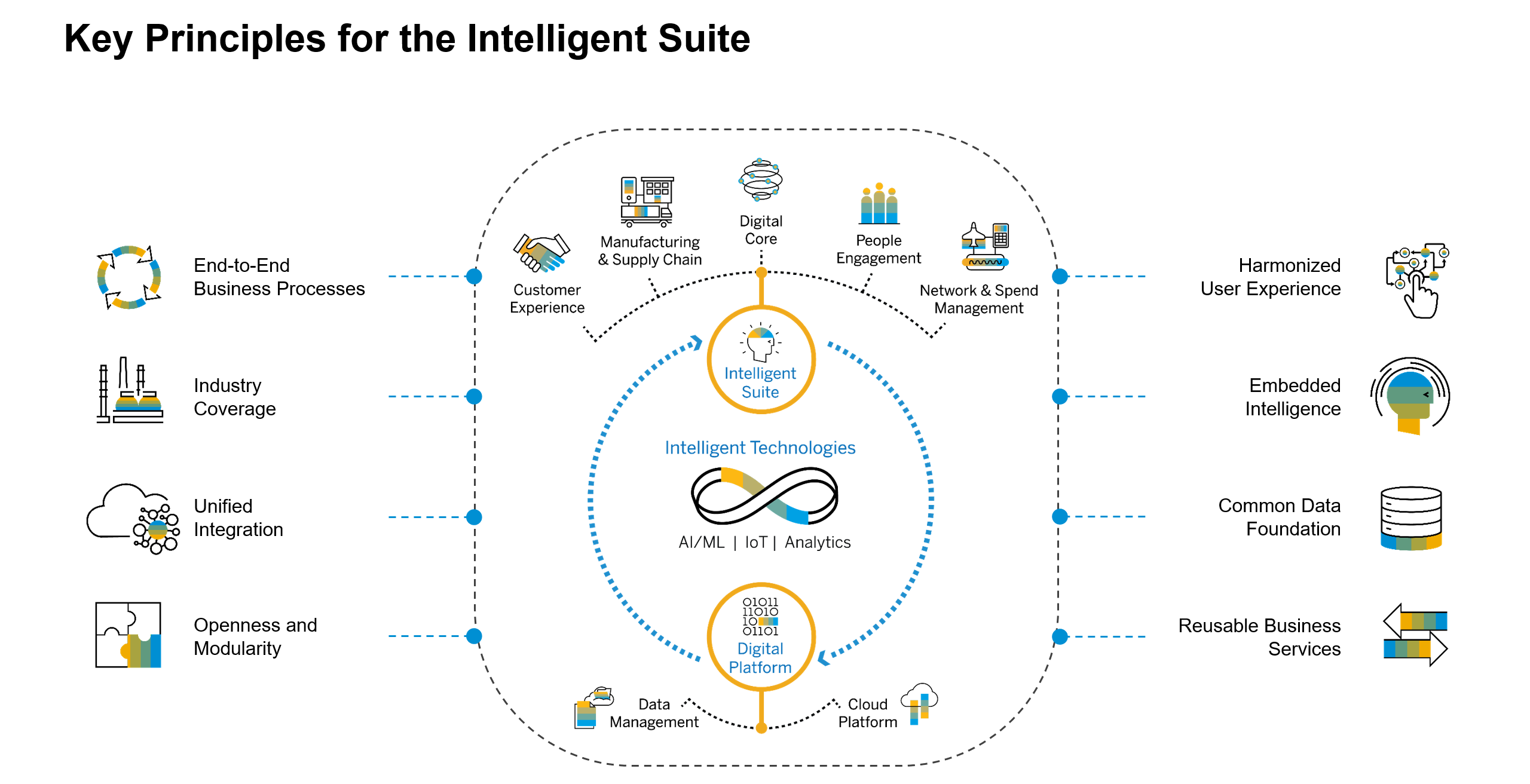 Figure 2 – https://blogs.sap.com/2019/09/23/sap-s4hana-1909-innovation-highlights-of-the-intelligent-suite/
[1] ASUG – Infographic – Pulse of the SAP Customer 2020
[1] Intelligent ERP: SAP S/4HANA 1909 Release
Undoubtedly, in the digital age, user experience (UX), conversational UI, and natural language processing (NLP) allow for seamless ERP usage and consumption. Automation of business processes has already proven to address companies' bottom lines and reduce costs. YASH Technologies has also seen significant results from a well-streamlined and rationalized technology architecture in terms of completely rethinking value creation from SAP investments. (review our S/4 HANA success stories here).
Creating business value from SAP S/4 HANA 1909
While you can find the complete overview of innovations in the "What's New?" document from SAP's self-help portal, let us have a look at select prime innovations for a few industries and lines of business (LoBs) to get an idea of what benefits you can expect from S/4HANA 1909.
Manufacturing: With 1909, manufacturers now get a new pMRP or predictive material and resource planning application, which enables them to forecast component demand, and primarily benefit from reduced inventory carrying costs. The system also creates a simplified data-based on the operative data for material resource planning – using capacity planning simulation at all levels. Additionally, the LoB also uses machine learning algorithms via SAP CoPilot digital assistant to automate processes and resolve issues without delays.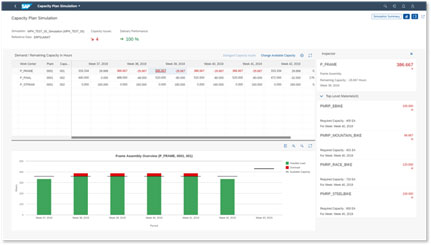 Sales and Distribution: S/4HANA 1909 enables workflow for sales documents, which offers the benefit of increased sales force efficiency via workflows for sales orders, quotations, and credit memo requests. You can now visualize and manage approval workflows right from your inbox. Additionally, you also receive workflow notifications during the approval processing of the workflow, adjust the workflow or even easily navigate sales orders from the approval workflow in real-time – enhancing the overall productivity of the S&D process.
Finance: In the finance LoB, group reporting is the new functionality. Businesses usually face several bottlenecks in group processes, which delay the time to close the books early and therefore report financial reports. Additionally, with SAP Analytics Cloud, financial planning can be done from a single point of access so that finance professionals can analyze end-to-end financial and non-financial data with transparency. Meaning you get real-time, actionable business insights and all of it in a user-friendly way. (Read more about the finance functionalities from S/4HANA 1909 here).
EHS (Environment Health & Safety): New EHS functionality includes the new emissions forecasting capability so that you can visualize environmental risks in real-time. Based on historical data, you can forecast emission data values using machine learning and develop predictive models.
Inventory Management: Maximizing the ROI and usage of your inventory is now enhanced with the SAP Fiori app so that the slow-moving or non-moving materials get addressed on a day-to-day basis. For instance, an inventory manager can achieve maximum inventory accuracy and thereby optimize the inventory situation in stock.
It's all about data-driven intelligence!
The benefits will undoubtedly determine the decision for existing SAP ECC customers to move to SAP S/4HANA it brings for their industry and lines of businesses. The biggest question, however, is, would your business need to 'lift and shit' option or go for a hybrid model? This question is more relevant to the legacy camps, who are still thinking if they should elect for extended support beyond 2025. The reality is simple – if companies are not taking proactive steps now, they will likely miss the initial wave of the necessary digital transformation facing them.
In the next few blogs of these series, we will look into the various aspects of which options are suitable for your business based on the existing systems you are using, and how you can ensure a safe migration without hurting your operational continuity.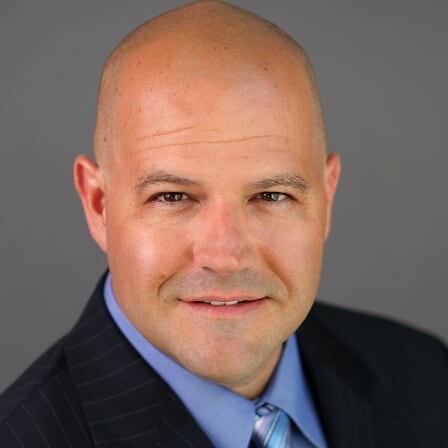 Managing Partner, C5MI