AMS
SAP
Beyond SAP S/4HANA Implementation: The Native Power of SAP Solution Manager 7.2
Publish Date: June 12, 2020
In our last few blogs, we went over the benefits of SAP Solution Manager 7.2 as a 'Swiss army knife' of sorts in the context of implementing SAP S/4HANA1909. We also understood that while SAP's ERP environment enables enterprises to run diverse business functionalities successfully, it is SolMan that keeps the engine running throughout the deployment process.
However, there are more significant perks that cement SolMan's place as a true-value companion for digital enterprises using S/4HANA. Regardless of the size and complexity of your SAP landscape, its database, or the number of connections running in its internal systems, the inherent power of SolMan's 7.2 offers tremendous capabilities.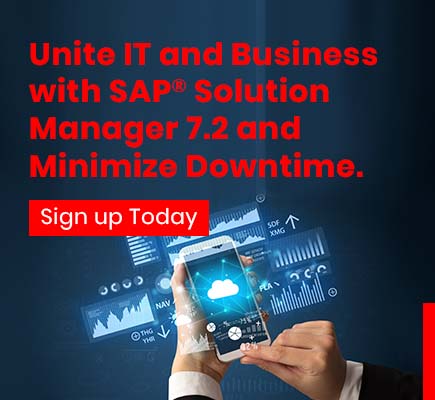 In this blog, we will explore how amidst continuously changing market scenarios and technology trends, SAP SolMan 7.2 supports agility, adaptability, and scalability.
Predicting risks with autonomous and intelligent digital experiences
Increasing digital touchpoints and solutions often reside in siloes across your SAP landscape, which without integration remain predestined to cause issues. Updated documentation is not usually available, and the changes affecting or overlapping each other, cannot be tested. It is at this point when SolMan becomes more than just a mere monitoring tool by reducing costs, risks, and effort.
The product can support entire scenarios such as requirements in deploying, detecting, and correcting. The improved technical monitoring of SolMan 7.2 makes it easy for system administrators to tackle issues (such as unplanned downtime, system performance and responsiveness, and planned upgrades) before they cause major performance degradation. SolMan accompanies this with real-time notifications and offers quick root cause analysis, fixing, assigning, prioritizing and routing tasks to the service desks.
Simultaneously, business processes and changes in the system become visualized and verifiable, finally making audits unproblematic, and the ERP system landscape transparent. So now, you can not only hear the warning bells of problems early on but also expand your system monitoring in a way that allows your business to leverage machine learning (ML), cluster analysis, pattern matching, and other innovative perks.
With this robust SolMan capability, you have the critical foundation for a continuous improvement process in place so that operations can seamlessly adapt to the changing flow of alerts and incidents.
Why SolMan 7.2 is a must for complete ALM
SAP understands well the impact of successful system implementation, and its high dependence on the ALM (Application Lifecycle Management) strategy deployed. Solution Manager guides the proper utilization of the ALM methodology, which allows for vital tasks throughout an application/solution's lifecycle. The goal of ALM is to ensure that stakeholders and organizations maintain the control and quality of their applications.
Many times, despite apparent system health at a high level, system failures are primarily due to lack of oversight, unrealistic timelines, or bottlenecks tied to a very rapid pace of change. With solid adoption of core SolMan functionality and a robust ALM strategy supported by SolMan, these situations can be overcome or wholly avoided.
A few more considerations that make SolMan 7.2 attractive:
It comes ready-for-deployment – comprehensive functionality is available "out of the box";
Offers all the benefits of personal consulting without additional cost
Live, real-time business process documentation
Complete support and maintenance included
It is provided free as part of your support agreement
It is accessible from anywhere at anytime
Improved performance of your business functions
Ideally suited for SAP HANA's lifecycle management processes and operations
A trusted SAP partner
Similar to SAP SolMan 7.2 optimizing the value of digitization from SAP S/4HANA, YASH Technologies helps your businesses unlock substantive innovations and new growth opportunities even during times of disruption.
As a trusted SAP partner for hundreds of companies worldwide, we help organizations design intelligent SolMan cockpits to account for critical business KPIs, outcome-driven experiences and attractive visualizations with real-time data. YASH Technologies brings you world-class Solution Manager experts who will partner with you to drive faster resolution of operational conflicts.
Unite IT and Business with SAP® Solution Manager 7.2 and minimize downtime.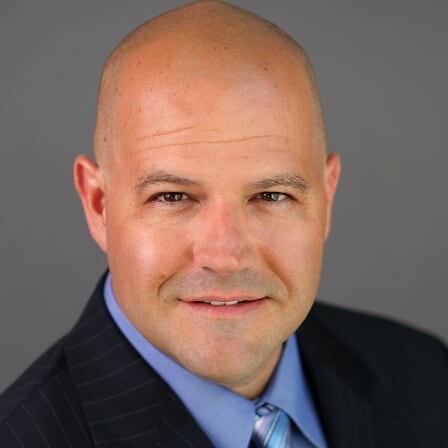 Managing Partner, C5MI