Today as we are battling one of the most massive humanitarian crises ever, I stop to ponder what it will take our society, our economy, and our businesses to steer back to normalcy?  How can we, as IT service providers, go that extra mile in these challenging times to help our clients reimagine the  importance of technology in their enterprise while ring-fencing their IT applications and infrastructure and enabling business performance?
Predominantly reigned by IT services juggernauts, the industry has long been defined by multi-year engagements, lengthy setup times, and hierarchical decision making. With digital disruption, this industry is reaching an inflection point providing level playing field to the mid-sized players. In these times, when an economic downturn is possible, every service provider, regardless of size, will be put to the test.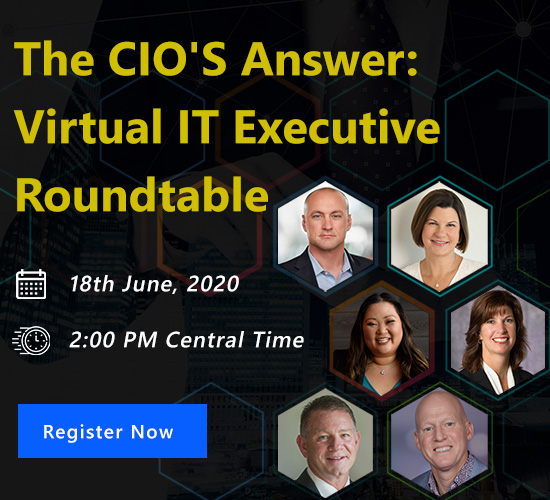 The choice of a suitable IT outsourcing partner will no longer be determined by the glory of a brand, its size, and the marquee clients they serve. It would instead be on the merits and tangible business value that they would deliver. The traditional success barometer (input-based model defined within the purview of Service Level Agreement (SLA)) that has so far been considered as  'normal' will likely see a seismic shift in the post-Covid19 era. In fact, many of these traditional success barometers are likely to be redefined.  Metrics such as the ability to drive digitalization, agility, flexibility that was believed to provide a competitive edge will emerge as imperatives.  Importantly, parameters such as quick response time, prioritizing customer needs, getting work done without process hassles will become the need of the hour
In crux, it is the ability to forge a deep customer connect, genuine empathy coupled with smart thinking and technology innovations that will ultimately translate into a winning combination, one that is required to address the looming economic uncertainties.
More often than not, the mid-sized outsourcing players have a freehand to demonstrate these traits across all clients as opposed to their larger counterparts. Over-burdened with legacy processes and bureaucratic structures along with the obligation to disproportionate time and resources in servicing a few marquee clients, large outsourcing firms often lose their focus on a significant portion of their other customers. It is in these times of crisis that the real "mettle" of providers comes to the fore, and mid-sized players have a significant advantage.
Key attributes redefining the next course in IT outsourcing: As the crisis is still unfolding and its aftermath on the economy and business still unraveling, organizations are caught in the balancing act:
1) To focus on near-term survival priorities and stay afloat
2) To determine long-term strategies to stabilize and thrive
Whether enduring the crisis or safeguarding for the future, the post Covid19 era is sure to change the course of business in general and IT outsourcing in specific.
Prioritizing customer relationships over what is outlined in SOW's/ contracts and delivering outstanding outcomes, that was deemed as a 'good to have' attribute in service providers, will now take center stage. It essentially means that service providers will need to make genuine attempts to understand the needs of the customers, advise them on balancing near-term priorities with long-term strategies and customizing services and operating models to suit the needs of the client's business. That said, cost optimization efforts, technology innovations, and personalized service offerings will continue to play a considerable role in fine-tuning the relationship between IT/ business teams within an enterprise and service providers.
While reimagining the new business model still remain at a formative stage for enterprises, few key attributes are certain to dictate the selection (and retention) metrics for service partners. This blog aims to provide a broad outline of these attributes. A series of blogs will follow, reflecting on the relevance of these attributes, not as an interim panacea to the ongoing emergency, but as a defining construct for client-provider relationships in the "New Normal."
Agility: The concept of 'agility' is likely to be redefined in the post-COVID era. Definitions of performance, efficiency, and effectiveness will also get redefined, alongside.  Clients have grappled with complex engagement constructs and exhausting legacy processes of large service providers, for long. Simplicity combining with agility will be the defining norm going forward.
Flexibility: Being flexible and adaptable to the evolving needs of clients and delivering in line with the same will become even more critical. Clients will not want to be burdened with inflexibility in any aspect of their relationship with providers
Deriving optimal value and driving cost optimization: Getting optimum benefit out of investments has always been on the CIO's agenda. More so, during these challenging times, when CIOs are bound to tighten their purse strings. Nuanced and frugal approaches to additional investments and conscientious usage of resources will become even more crucial. Partners who can balance cost and quality issues effortlessly would be in demand.
More profound commitment and personalized service:  In these testing times, expectations for customization and personalization of services from providers, will move to a whole different level. Clients will seek partners who are incredibly responsive, are attentive to their specific needs, and back this up with a sense of urgency and act quickly. The in-depth advisory capabilities to understand the client's needs and architect customized solutions will undoubtedly be most sought-after.
Entrepreneurial spirit: Digital disruption has been a litmus test for service providers challenging them with a multitude of complexities. The current crisis will only compound these challenges, eliminating players who prefer playing safe and shy away from undertaking complex engagements. The risk-taking abilities and entrepreneurial spirit of a service provider will set them apart from the herd and help drive business outcomes.
Visionary partner: If digitalization called for real experts to drive holistic transformation, the current crisis would ensure that the attitude of "getting it right with trial and error" go extinct.  The vision, expertise, and consultancy of providers to advise CIOs on addressing near-term priorities and long-term strategies is critical. Knowledge and experience in diverse technology domains and the steadfastness to act quickly and effectively in crises would be the need of the hour.
'Glocal' advantage:  Clients are most comfortable with service providers who combine strong local abilities with effective global reach – someone who is genuinely "Glocal."
Though the future still looks uncertain, the only certainty that is emerging is the central role that technology will play in fostering a future-ready resilient business.  Having the right IT service partner who shares similar values and is a "Partner in the trenches and the boardroom" is crucial to help enterprises to stabilize their operations while reimagining their business in the New Normal
At YASH, our endeavor has always been to strike a delicate balance between state-of-the-art technology offerings and prioritizing customer relationships. Our growing list of long-standing customers who have realized business value working with us is a testament to the success of our approach.
My next blog in the series will elaborate on the importance of the attributes outlined above. Stay tuned!!