Most of the failures with SAP Implementations often are the products of taking actions without clearly defined objectives, lack of a plan, non-due diligence, leading with SAP unexperienced team, and missing the link between the requirement and the solution. Getting the preparation right and getting the right team in place to manage the SAP Implementation is critical to success. However, SAP implementation is not rocket science, and clear understanding of few aspects can improve and improve the delivery of the SAP projects.
So, do we have some easy to understand and implement strategies that are recommended as well as tried and tested? We now will discuss a few.
See the bigger and broader picture
SAP Implementation should not be looked at as only one more IT project as it can bring about a complete business change. Therefore, it should be planned and monitored at a program level. As SAP implantation needs a serious amount of investment, interest, and stake of senior business management and other departments are equally important. Though SAP project can be done as a job under the IT management and Finance workload, other business functions need to provide a higher priority to the aiding functions as SAP is not only limited to the IT but will impact other functions as well. Also, it has an overall strong business impact. Therefore, SAP project needs to get requirement and impact analysis done across the business.
SAP has many functions and benefits and using it to the fullest is a job of a clever implementor and user. With experience, it is observed that SAP project can act as a significant tool for the enterprise transformation. SAP projects need senior management involvement in planning, implementation, decision making, and support. Best practice is to use a distinct methodology to identify, plan, manage and track business benefits combined with defined responsibilities and communication. SAP project should not be limited to delivering a new system capability but should be treated as a catalyst for business change program.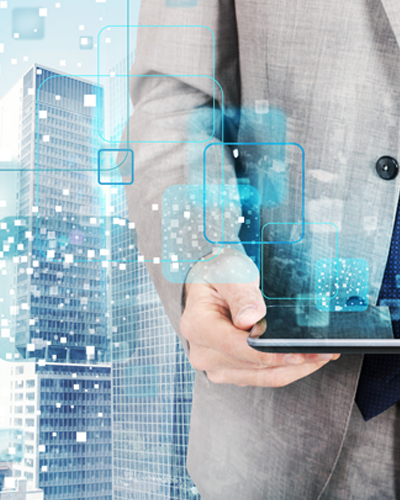 Business involvement and acceptance is critical
While we were discussing the scenarios impacting before and while executing the project, it is equally important that a successful SAP implementation may struggle to sustain due to lack of business acceptance and insufficient involvement of business representatives. If the implemented SAP solution does not align with the business expectations, it attracts a lot of repeat work implementing corrective measures while impacting on time and cost negatively. In a few cases, where corrective actions have a limitation, a significant scope adjustment, delays, or postpone of go-live can be seen.
How to be ready to avoid the non-acceptance?
Check the organizational readiness regarding infrastructure and competencies
Work on team's acceptance of work mindset
Be ready to adapt to the new way of working
Do not waste time in new methodologies if you can fix and reuse the existing one
Increase the involvement of business and third party
Focus on real business critical topics
Work with smaller work packages and take early approvals
Bring in the go-ahead by presenting only what is required
Perform handover sessions to give a look and feel of the new SAP solution
Get early feedback from business
Anticipate problems and stay one step ahead
As SAP project scale is large, it is expected to observe issues, problems, and changes along with conflicts and disappointments. These conditions can heavily influence the implementation and throw the entire project into a terrible state. Proactively identifying the uncertainties before starting any project is an advantage. Maintaining the speed by being few steps ahead of the rest of the team, focusing on yet to occur problems, forecasting the issues is vital for a successful project. Managing an SAP project is a mammoth task and much beyond the conventional project engaged in managing costs, people, time, tasks, and activities. A project manager needs to wear a hat of risk identifier, risk response planner and strategy implementor all together to proactively identify, analyze and respond to the unknowns which can be achieved using the following guidelines:
Keep a business-oriented approach.
Understand the organization, its business, and strategy.
Understand the SAP project goals and its alignment with the organizational business strategy.
Get guidance and approval by management at crucial levels.
Change is inevitable, make sure it brings the real improvement.
Collaborate and network with stakeholders and the project team to understand their impact on the SAP Project implementation and vice-a-versa.
Focus on having resources in place
Having the right resources in place is essential for a successful SAP implementation project. SAP implementation requires a various level of competencies at different stages of the project, however being ready with the resources early proves beneficial.  As SAP project brings about business impact, you need representation from many functions and verticals: business people, senior management, change management, project management, operational team, risk, and quality requirements identifiers, and SAP competent technical team. Therefore, while getting the resources on the project care must be taken to accommodate and involve a different aspect of competency assessment.
Resources to be hired need to have a relevant business or domain-specific experience in addition to a must have SAP experience.
Communication is must in a collaborative project and is, therefore, a key competency required.
Resource retainment throughout the project proves crucial and can be a huge asset.
Using trusted and verified resources instead of new.
Focus more on planning and execution
Methodologies to implement SAP can differ, and different methods may suit different organizational environments. However, project concern should not be about the choice of methods. Correct planning and execution is the key. Being stubborn about the use of a particular project methodology for all the IT projects can be detrimental as SAP may need a different set of methods to implement effectively. Selection of methodology should be based on the availability, maturity, and alignment with the requirements.
Lack of serious planning may show achievable objective in theory but make it unachievable in reality. Agile methods can bring a benefit to manage, design, build and unit test the discrete work packages as work is allocated to a sprint. However, to avoid spillovers from one sprint to next, a strong plan is needed. In any method, if the planning is not done, you may see delays, unnecessary impacts and missed deliverables which will impact the overall success of the project. However, it does not necessarily mean that all the deviations are rejected. Changes required for final required goals needs to be incorporated as a must to have.
Note
Each organization has a unique business strategy and need. SAP with its tremendous potential to positively impact businesses offer promises not to be ignored. SAP implementation, therefore, is a dearest project for any organization and complete success is desirable. However, each organization can strategize its SAP implantation project by understanding the business case, analyzing the situation and the resources, implementing correct planning and execution using a suitable methodology, and measuring the probable outcome.
YASH Technologies is a key global strategic partner of SAP and helps businesses adopt next-generation technologies and become future ready. We continuously invest in aligning our competencies and capabilities in line with the evolving roadmap of SAP.
Contact us today for more information.
Vamsi krishna Solution Architect @ YASH Technologies
More Blogs from this Author:
Comments
No Comments
Add Comments