Manufacturing
SAP
Batch Management in SAP S/4HANA versus ECC
Publish Date: January 7, 2021
SAP continues to deliver new functionalities with every new release of S/4HANA, where each is aimed at addressing the customer's pain points. One of such critical functionalities that I would like to explore in this blog is 'Batch Management'.
In the earlier versions of SAP ECC, 'material master' used to have the indicator batch management to maintain the materials in multiple lots or batches. However, with new now S/4HANA has an additional indicator called 'batch management in the plant'. Let us try and understand the purpose and use of these two indicators for improved batch management. To begin with, let us first define batch management in regards to SAP-using enterprises and industries.
What is Batch Management and its purpose?
A 'batch' is the quantity of material produced in a run of production. It represents a homogenous unit with unique specifications and is a subset of the total quantity of material held in stock. 'Batch Management' refers to the entirety of the logistics process in production facilities or plants, from procurement to sales, across manufacturing in industries such as pharma, mining, FMCG, retail, aerospace, and many more. Depending on the material, plant, and operational levels, we can choose to classify how each batch will be unique, i.e., based on attributes, dimensions, quality, and more.
There are many reasons to implement batch management, including the traceability of quality issues in a batch that needs to be recalled, products about to reach expiration data, and require a specific ISO certification, etc. Now, lets us dive into the new changes brought into SAP ECC and S/4HANA.
Batch Management in SAP ECC
If you have activated batch management in ECC, you need to manage batches in all the other plants.

In S/4HANA, however, you get a batch management indicator and an indicator for the batch management in the plant. This indicator cannot be changed even if the stocks exist either now (in the current period) or in the past (previous period). The previous period is checked so that the stocks can be posted to the current period as soon as there is an entry on the goods movement.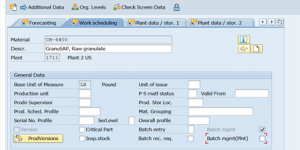 We can even extend the material to another plant without the indicator, unlike in ECC. We can understand this functionality by doing transfer material from one plant to another.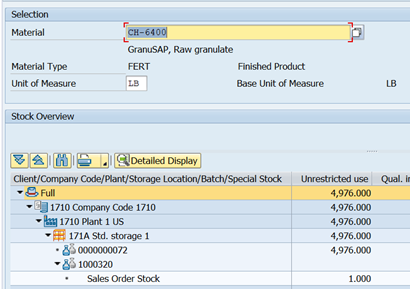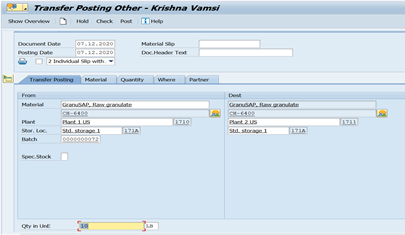 For example, in the dashboard screenshot below, we can see the current stock in both the plant 1710 & 1711. With batch management activated, we can see, the batch-wise stocks are visible in plant – 1710 & storage location- 171A.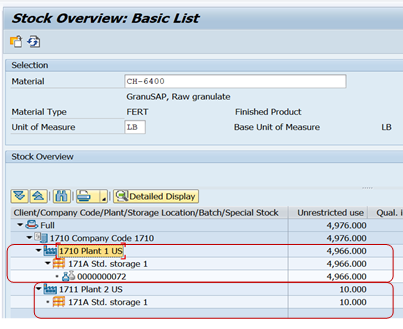 Whereas in plant 1711, the batch management plant is inactive, so only the stocks are visible. That means, with this functionality, we can switch on the batch management plant indicator in the plant required.
Thank you for going through the blog. I will further dive into new functionalities introduced in S/4HANA in the upcoming blogs. For more details on how YASH helps manufacturing efforts for enterprises globally in partnership with SAP and S/4HANA, check out our services here – https://www.yash.com/coe/sap/.

Solution Architect @ YASH Technologies