The workplace services market is evolving rapidly towards a transformed workspace environment. The evolving trend demands of device independence, anywhere anytime access, and data security, and are forcing enterprises to evaluate alternate solutions, and reshaping workspaces. User requirements and expectations are changing, and new requirements, such as social, mobile, analytics and cloud – along with more modern engagement models, such as "workplace as a service" and more business value-based pricing types are driving this change.
The focus of workplace services is shifting from traditional, physical delivery and management to that of virtual, remote delivery, where the workplace support functions are highly automated, and the focus is mostly on user self-service. Workplaces are increasingly associated with a mobile user and no longer linked to a fixed physical location. Employees are even bringing in their own devices and coordinate with IT to provide access to both business and personal applications at most times.
Evolution of workplace services
The rapid inclusion of new device types, innovative delivery methods such as the app store and (Bring Your Own Device) BYOD models may still be young in the context of workplace services, but are maturing rapidly and are becoming increasingly prominent. Beyond that, more firms are providing a wider array of workplace devices such as tablets to their employees and also increased access to mobile applications.
The key elements that are involved in Workplace Services can be grouped under these categories:
Mandatory components: Service desk, on-site support (field support), managed desktop services; service provisioning (order management, asset management); and workplace software management (application packaging, image creation, patch management, antivirus, security, software distribution).
Optional elements: Desktop infrastructure services that include Active Directory, file and print services, email and collaboration services, LAN services, voice services, mobile device management (MDM), user administration, terminal server and virtual desktop services and desktop as a service.
Additional elements: Workplace management consulting services such as assessments, improvements, and activities for innovation.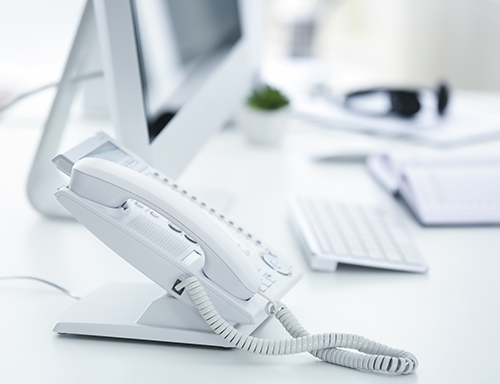 Workplace of the future: What can we expect?
Work is not just at the office
Stipulated office hours will no longer be in existence as employees will embrace flexible work timings & patterns to be more productive resulting in better work-life balance. Office premises will still be required, but they are likely to shrink into smaller spaces, or even shared office clusters, probably for those who need to be at office physically to get their work done.
Not only corporate workers, but even field workers will also use mobile technology and will be as knowledgeable as their corporate workers. It will not just be the corporate worker who will have a fundamentally different workplace.
Field workers will be equipped with powerful augmented reality solutions helping them receive on-the-job; just-in-time support. Employees will seamlessly collaborate with remote colleagues using text, voice, and video
People will be the driver, not just technology
Evolution in Workplace will be an outcome of generational change in people's attitude to adopt and use technology rather than a change in the technology itself, much beyond what is seen now, and the change will be in the way people adopt and utilize the technology.
IT department will get a leaner makeover
IT departments will become leaner with all services brought in via the cloud, assembled and orchestrated to support the specifics of the business. This new change to IT departments will allow greater focus on the business and will provide the agility that will be necessary for sustenance.
Cloud-based almost everywhere
The ubiquitous availability of cloud-based applications will change the marketplace for corporate consumers. Effectively the entry barriers for new market entrants will be lowered as they can quickly assemble the IT-enabled business process components required to support an enterprise directly from the cloud, challenging existing players.
How will the workplace change over the next few years?
New generations will shape the workplace
IT for different work-styles will converge and adapt to survive
Globalization of workforces will drive change
New ways of working will make security a challenge
Cloud will fundamentally change sourcing
Small footprint, low-cost apps will increase.
Partnerships will be the key to future prosperity
Devices will increase, with greater diversity
The workplace is moving towards a trend where there will be a better understanding of employees' work-styles according to their role profile. Notwithstanding the role or work-style of an employee, there is a drive to maintain a consistent service and not limited to a single geography. Multi-region teams will work collaboratively without the need to be physically present in one location. The gradual blurring of the lines between work and home life often will, however, create a challenge for personal privacy and security risk. The workplace is often seen as a commodity; with investment only available for the business outcome led transformation. Energy costs will soon become increasingly crucial in procurement and solution decisions, e.g., move to the cloud and low-power end-user devices.
Customer satisfaction is the key
Customer satisfaction hinges on user experience and to address this; suppliers are pursuing customer satisfaction improvements as never before. Some alternative research methodologies are being used to measure customer satisfaction to improve the performance of service desks and all other user activities.
Suppliers and customers have acknowledged that customer satisfaction is a critical element of indicating how well service provisioning from organization and external providers are aligned with user demands and expectations. This implies that customers who consider outsourcing their workplace services activities will need to prioritize customer satisfaction as the first and foremost in their plans. Customers must coordinate with their workplace service suppliers for constant innovation. The rapid changes in technology and user expectations have driven suppliers to innovate and remain competitive.
The need to evolve the contemporary workplace from a technology-centric to a workplace-centric approach is the thought driving the new generation of managed workplace services. The digital workplace strategy implementation that goes beyond IT requires new delivery models, challenging sourcing executives to find innovative service providers that can integrate existing services with newer services. Making arrangements for the workplace of the future implies striking the correct harmony between finding the right tools for each user and simultaneously accessing an infrastructure that can expand with the insight and the energy of the innovation without bounds.
Contact us today for more information
Bhavani S Bandi Tech Lead DB Administration@YASH Technologies
reference: www.computerweekly.com