Microsoft
Digital transformations on the cloud with Microsoft Power Platform
Publish Date: April 22, 2020
Gone are the days when IT teams were solely responsible for creating apps, automate processes, and analyze data. Dependency is time-consuming and often inefficient as a process as internal delays at each bottleneck cause a direct impact on business revenues, productivity, and customer satisfaction. Now more than ever, commercial organizations have embraced the value of data to drive business results. Cloud has allowed organizations to amass vast quantities of data, and digital tools have made it possible for them to harness qualitative insights from the data. They can draw these data sets from a multitude of sources such as social media, web traffic, and business CRM & ERP systems.
Once the required infrastructure is implemented; however, how can enterprises make that data work for them in the most efficient way? Regardless of technical abilities, enterprises need a layer on top of their data to let all workers leverage it in a simple, effortless way, and drive business impact. This is exactly what Microsoft's Power Platform achieves.
In this blog, I want to introduce you to the platform and our vision for it on the cloud. More importantly, we will also dive into why the sum of its parts can be gamechanger for enterprises.
The power of Power Platform for enterprises
When Power Platform was launched, its use began with three solutions – Power BI, PowerApps, and Microsoft Flow. Over time, advanced tools such as Power Automate, AI builder, and Power Virtual Agents have also entered the picture. Furthermore, added layers of Power Portal and RPA capabilities joined the Power family.
Leveraged together, this allows for a strategic fusion of business intelligence to let users perform three key actions on enterprise data – analyze it, act on it, and automate, i.e., the 'Triple-A loop.' Satya Nadella has repeatedly touched upon how the triad of Microsoft 365, Dynamics 365, and the Power Platform on top of Azure cloud is core to showing impact for business enterprises – regardless of the business size or the market it is in.
The Common Data Model, for example,
lets businesses compose analytics, user experiences, and automation with an integrated set of services from
Microsoft
. With low-code app building capabilities, people who understand business needs best can create custom business apps quickly, to be used by as many users as needed. By leveraging the power of the Azure cloud, the same functionalities can be extended to all users across Azure's platform services.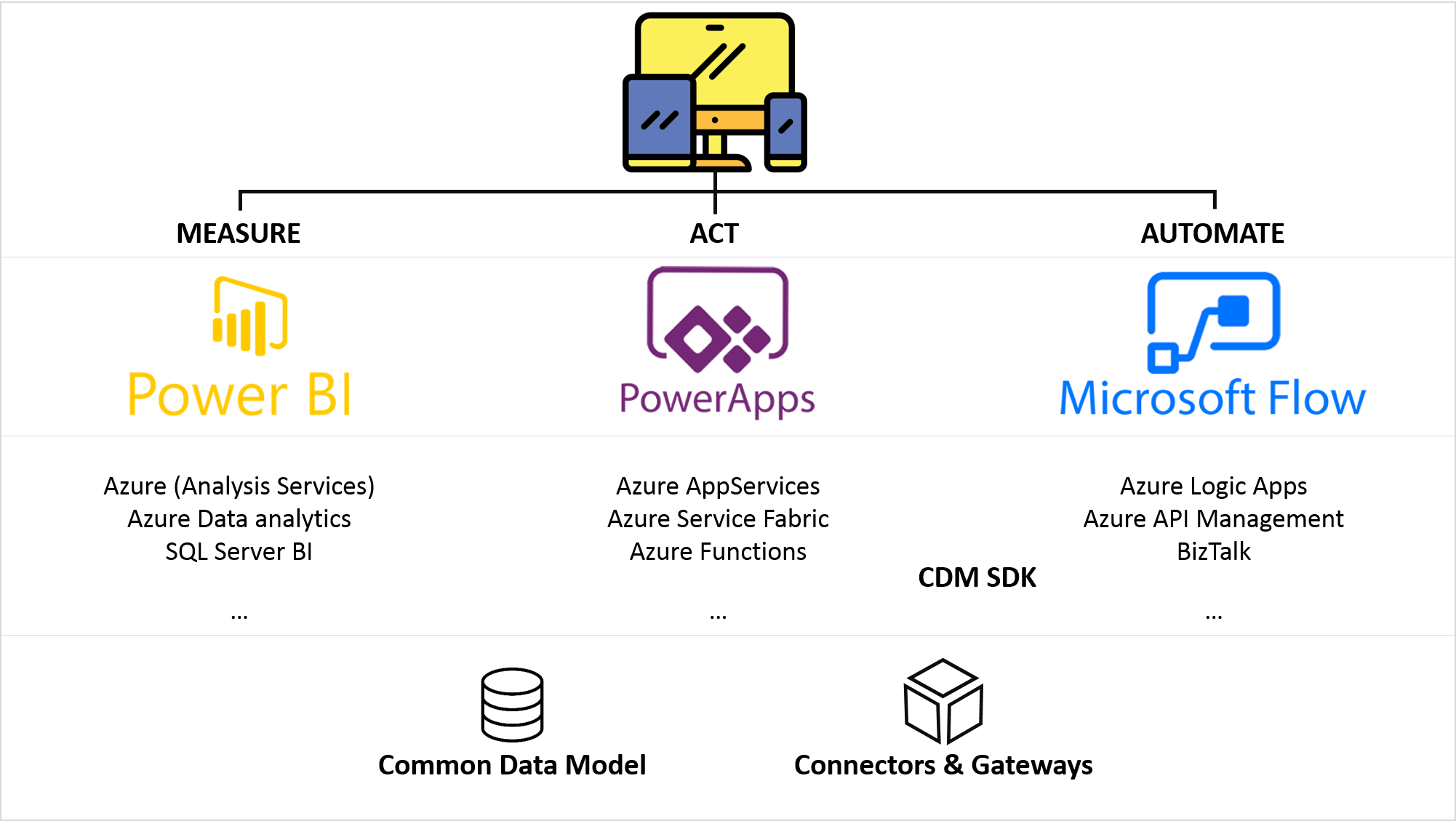 The business impact of Power Platform on the cloud
The following are the key findings from Forrester as per their latest report 'The Total Economic Impact of Power Apps and Power Automate':
Reduced cost of application development by ~70% lower
Tailored, in-house applications eliminating any external software licensing fees
Efficiencies gains of ~15% through automated processes for mobile workforces
Reduced application maintenance and management effort by a whopping ~38%
High productivity from streamlining and automation of business processes
The platform achieves the above results through the following abilities:
Easily and rapidly built data-driven apps with full-featured low-code & no-code platform (PowerApps)
Connected enterprise data through pre-built connectors or using custom connectors (Connector Library and Office 365)
Putting your data to work with Common Data Service (CDS)
Strong and Secure integration with Office 365, Azure Services, Dynamics 365, etc.
Strong enterprise governance and security
Pro-code extensibility for future growth and scalability
Faster app development for quicker Time-to-Market and turnaround time
While the benefits of PowerApps and Power Platform are significantly worth your investment, establishing strong governance on the cloud, however, is crucial to put a method to the madness.
While the benefits of PowerApps and Power Platform are significantly worth your investment, however, establishing strong governance on the cloud, is crucial to put a method to the madness.
Begin your cloud transformation journey with Power Platform
We at YASH Technologies help enterprises rationalize their tech investments in a quantifiable and tailored way. With more than 17 years of experience, we have helped more than 200 enterprises worldwide make better and faster decisions – all based on large data sets and all increasing employee & customer satisfaction.
In the following blogs, we shall dive into the varied learnings from such experiences, as the business lessons never stop when all industries are continuously disrupted. We will also dive into how Power Platform allows you to unify and expand on its capabilities. Stay tuned!
Would you like to know about enterprise power apps and how you can transform your custom apps in cloud platforms? Feel free to explore the tailored offerings from YASH Technologies for all your Microsoft needs, over here.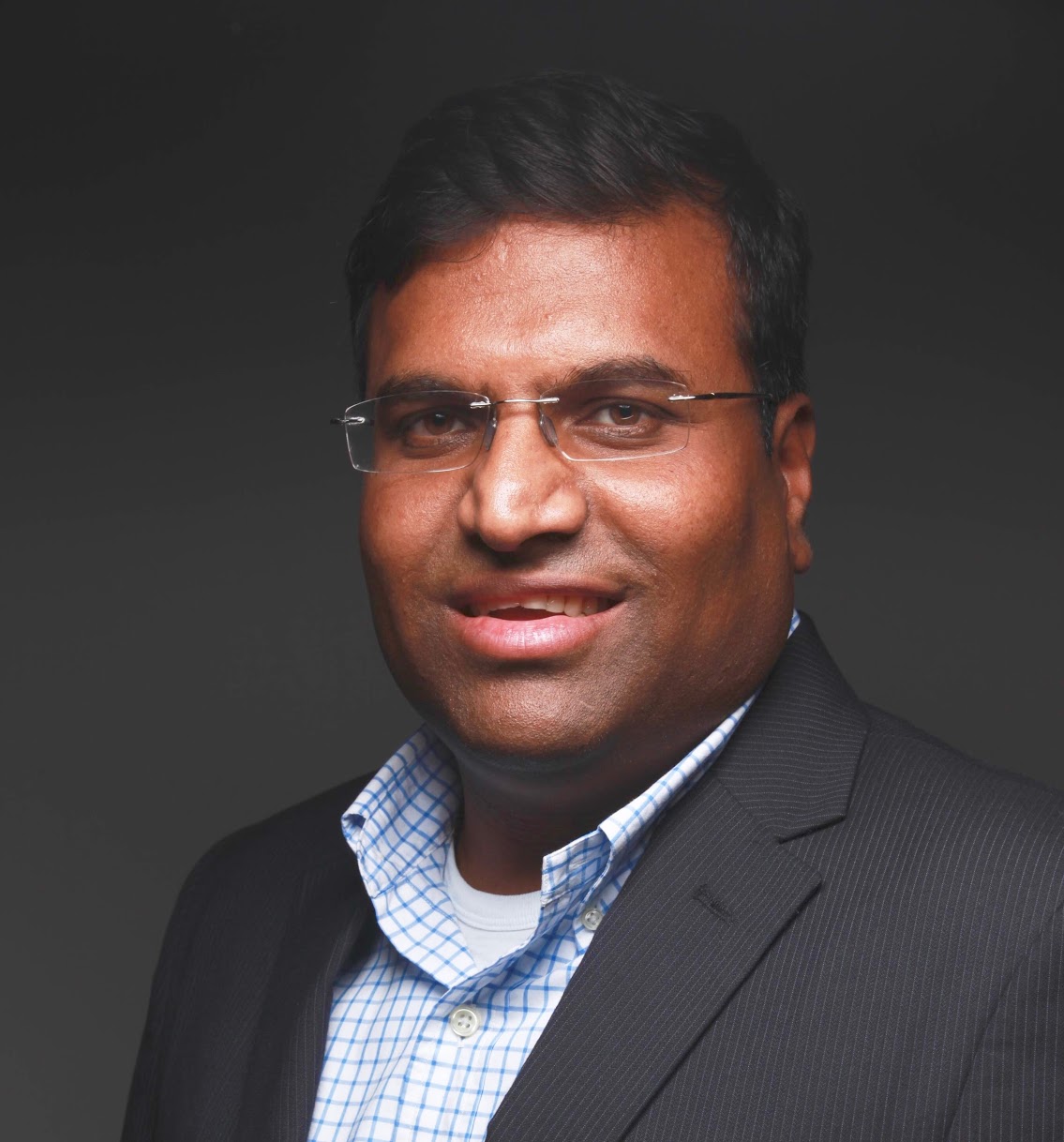 Vice President – Microsoft Cloud Services