The Healthcare sector has been undergoing deep-rooted and rapid transformation in the last decade. It has become highly competitive, with every healthcare organization endeavoring to provide the best and most efficient healthcare services. On the other hand, patients have become more informed. They step into a healthcare organization with several expectations that healthcare players must fulfill.
In an era where maintaining competence and being efficient is key to thriving, healthcare providers require powerful technology support. Microsoft PowerApps can serve as technology leverage to fulfill current and future needs. Let's see how.
What is PowerApps?
PowerApps is part of Microsoft's Office 365 Suite. It is a collection of apps, connectors, and services that enable a quick development environment. It offers an intuitive drag-and-drop UI that allows healthcare players to build apps with little to no coding. These apps can interact with Office 365 workloads, thus seamlessly synchronizing with other services like Tasks, Outlook, and Calendar. In addition, PowerApps provides high-level business logic and workflow features. It refers to automating various manual processes.
A couple of use cases for PowerApps in Healthcare.
Appointment Booking
PowerApps can pave the way to creating a portal will information about prevalent diseases, service requests, and doctor information that can help transform the patient experience and enable doctors to have more meaningful interactions. Providing the information to patients can help engage them before the appointment and offer more personalized treatment options.
Frontline Communications
There's much communication that happens between frontline workers in healthcare. But most communication is either on paper or logged in a system that isn't accessible to everyone. Here, creating an internal application can enable communication within the available resources about patients, risks, treatment plans, current staff status, and additional support. It can accelerate communication, help staff interact in real-time, and make information more easily accessible.
Benefits of PowerApps for Healthcare
Automation to Foster Efficiencies
The more efficient a business's process, the more successful it is. It applies to healthcare as well. Most of us confine healthcare business processes to patient and document management. But healthcare has many other business-critical workflows, like patient check-ins, treatment plans, virtual assistants, etc., that could be enhanced via automation. Apart from expediting workflows, automation in healthcare can get extended to help improve patient care.
Quick Insights for Decision-Making
Healthcare institutions generate an enormous amount of data from multiple sources. Fetching the required data whenever required, especially from numerous data sources, could be highly challenging. But Microsoft's Common Data Services (CDS) and PowerApps enable doctors to access patient data from various sources like PowerPoint, Excel, Outlook, and Dynamics 365. They can access the data easily, share it quickly and use it for informed decision-making.
Enhanced and Personalized Patient Care
In addition to quick appointment booking and seamless check-ins, hospitals can keep their customers engaged through powerful applications that enable them to share various insights, updates, news, service introductions, and product launches. It can also help them retain customers. Besides, analytical features can help them identify the most engaged customers and specifically focus on each to provide personalized healthcare insights.
Uplift Your Healthcare Efficiencies with YASH's Microsoft PowerApps Support!
Partnering with YASH to leverage Microsoft PowerApps can help increase agility and efficiency in the Healthcare sector. Our PowerApps support involves everything from assessment, development, governance, control, integration, analytics, administration, and support. Our experts help optimize this highly intuitive platform to increase your overall business efficiency, enhance patient care, and reduce operational costs considerably. Click to learn more about our PowerApps support.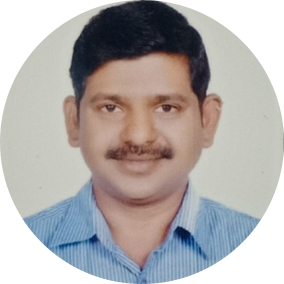 Vice President – Microsoft Practice