Microsoft
The Power of Co-pilot: Enhancing Dynamics 365 Customer Engagement with AI Insights
Publish Date: October 3, 2023
With the rise of AI-powered technologies, Dynamics 365 has taken a significant leap forward by introducing Co-pilot—a virtual assistant developed toat offer intelligent suggestions, and actionable real-time insights, transforming how businesses engage with customers. In this blog, we explore the capabilities of Co-pilot and how it enhances Dynamics 365 Sales, Dynamics 365 Marketing, and Dynamics 365 Customer Service.
Co-pilot for Dynamics 365 Sales:
Co-pilot brings next-level intelligence to sales professionals utilizing Dynamics 365 Sales with a powerful AI-boosted application leveraging natural language processing and Machine Learning. This accelerates sales processes, making them more efficient, productive, and effective. It provides valuable AI insights, recommends optimal next steps, identifies key contacts, and offers competitive intelligence. With Co-pilot, sales teams can make informed decisions, drive revenue growth, and strengthen customer relationships.
By providing personalized insights, automating routine tasks, and helping sellers prioritize their efforts, the available solutions can help sellers close more deals faster.
For instance, regular sales tasks like crafting customer email responses can now be automated, saving the sales team ample time and effort.
Co-pilot for Dynamics 365 Marketing:
Dynamics 365 Marketing is fast gaining more traction and adoption among marketers, emerging as a more powerful marketing tool than most of its counterparts with the integration of Co-pilot. Marketing Managers can now leverage AI intelligence to refine their campaigns and deliver personalized experiences.
Co-pilot recommends audience segmentation strategies, enables content personalization, analyses campaign performance, and provides actionable recommendations. With Co-pilot's support, marketing teams can drive targeted campaigns, increase customer engagement, and achieve greater marketing ROI.
Co-pilot for Dynamics 365 Customer Service:
Co-pilot changes the way organizations deliver support using Dynamics 365 Customer Service. By virtual assistant, Co-pilot offers real-time guidance to service agents. It suggests relevant knowledge articles, answers frequently asked questions, recommends resolution steps, and analyses customer sentiment. With Co-pilot's assistance, customer service teams can provide proactive and personalized support, improving customer experiences.
Co-pilot Capabilities Across Outlook, Teams, and Marketing
Co-pilot significantly enhances the functionalities of Outlook, Teams, and Marketing within the Dynamics 365 ecosystem: Here's how:
Outlook
In Outlook, it empowers users to compose emails with unparalleled efficiency and precision. Leveraging the power of AI, Co-pilot suggests relevant content and language based on the context, ensuring that every message is compelling and personalized. Additionally, Co-pilot seamlessly fetches pertinent customer data from the CRM system, enriching the communication with valuable insights and customer-centric information, strengthening relationships and boosting engagement.
Capabilities Snapshot
Composing emails through AI as per suggestions
Fetching relevant CRM data in emails
Creating contacts through VIVA Sales
Connecting contacts to CRM
Saving outlook activities to CRM
Teams
When it comes to Teams, Co-pilot takes collaboration and communication to a whole new level. By assisting users in creating contacts through VIVA Sales, Co-pilot streamlines the process of building an extensive network and enriching the CRM database with essential customer details. Moreover, Co-pilot facilitates seamless integration by connecting these newly created contacts to the CRM system, ensuring all interactions and engagements are effortlessly captured and recorded.
Additionally, Co-pilot generates comprehensive meeting summaries, condensing critical information and key takeaways, enabling users to stay focused and make informed decisions efficiently.
Within Teams, Co-pilot's capabilities extend to sharing records via chat, enabling smooth collaboration and knowledge sharing among team members.
Capabilities Snapshot
Generating meeting summary
Sharing records in Teams chat
Marketing
Co-pilot expedites the content creation process, ensuring that marketing campaigns are launched promptly and effectively. The AI-powered suggestions and content recommendations guarantee that every email resonates with the target audience, maximizing engagement and conversion rates.
Moreover, Co-pilot's ability to build queries through query assistance aids marketing teams in creating real-time marketing segments effortlessly. This data-driven approach allows for hyper-targeted marketing efforts, delivering personalized customer experiences and yielding impressive results.
Capabilities Snapshot
Generating draft marketing emails based on input key points
Build the queries by using query assist
Create real-time marketing segments
Co-pilot's integration with Dynamics 365 Sales, Dynamics 365 Marketing, and Dynamics 365 Customer Service and its diverse and robust functionalities within Outlook, Teams, and Marketing demonstrates its transformative impact on Dynamics 365 ecosystem. By leveraging AI intelligence, Co-pilot empowers sales professionals, marketers, and customer service agents with valuable insights, recommendations, and automation capabilities. This not only enhances productivity and efficiency but also strengthens customer relationships.
With over two decades of Microsoft delivery experience backed by a dedicated Microsoft Dynamics Center of Excellence (CoE), YASH Technologies is a partner of choice for enterprises pursuing excellence with the Microsoft Dynamics 365 suite.
Our PoCs, solution accelerators, templates, etc., have helped customers realize optimum value from their Dynamics 365 investments. We bring this new-fangled AI capability to businesses seeking Dynamics 365 transformation.
Email us to schedule a quick introduction call to learn more about Co-pilot and leverage our deep CRM expertise.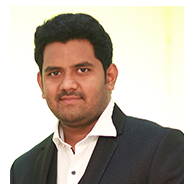 Manager