Microsoft
Optimizing Your Azure IaaS Cloud Infrastructure – 5 Proven Ways!
Publish Date: March 20, 2023
Optimizing Your Azure IaaS Cloud Infrastructure – 5 Proven Ways!
The global IaaS (Infrastructure as a Service) market is expected to reach USD 485 billion by 2030. One can attribute this growth to increased performance, reduced CapEx, enhanced security, and increased flexibility.
Microsoft Azure is one of the most prominent players across the global IaaS landscape. If you plan to deploy Microsoft Azure IaaS or have already used it and are wondering how to optimize it, here are five ways a Microsoft Azure specialist like YASH can help.
5 Tips to Make the Most from Your Azure IaaS Cloud Infrastructure
Technology helps only when you have a solid plan and a technology partner to help you make the most of it. Azure IaaS isn't an exception to it. These five ways can help you derive the highest possible value from it.
Be Ready for Optimal Demand
Devising an appropriate hybrid strategy can help you deploy cloud servers to handle intervals of peak demand, termed cloud bursting. If you experience seasonal fluctuations in your workloads, you will specifically benefit from a hybrid cloud strategy that helps you prepare for peak demand. Azure IaaS ensures uninterrupted service between on-premise servers and the public cloud simplifying occasional hikes.
Optimize Cloud Storage
Optimizing cloud storage doesn't refer to using the cloud exclusively as data storage. You may not pay any upfront cost if you do so. But the more space you use, the more you pay monthly. Many companies pay for cloud services they don't use. Hence, you must consider the type and amount of storage you use to optimize your cloud storage.
Small- to mid-size companies can move all their data to the cloud. But for larger companies with much more significant data, it could be prudent to let a considerable amount of data remain on-premise.
Ensure Business Continuity
Unexpected downtimes affect 85-90 percent of companies and lead to a loss of a massive amount of data. The cloud can help you back data up and recover it. Azure IaaS helps you save the cost of building a secondary data center while ensuring a secure disaster recovery plan. Additionally, where conventional systems can take days or weeks to recall data, the cloud can do so in a few minutes.
Leverage Data Analytics
Azure has in-built data analytics tools that help you optimize your company data. They integrate with storage services like Azure Blob Storage to offer valuable data insights and enable quick sharing across the company.
Here, Azure IaaS proves commercially advantageous, thus helping companies save costs in developing an on-premise Big Data infrastructure.
Development and Testing
There could be instances where you would require Azure only temporarily. One such situation is development and testing. In such situations, you only pay for your short-term use, thus saving the hardware costs of a new server or a particular application. With Azure IaaS, you can provision a new virtual device in minutes, thus enabling the developers to work on an ongoing project efficiently.
Optimize your Microsoft Azure IaaS Investments with YASH
Our Azure cloud service portfolio refers to an agile 360-degree approach across your cloud journey. Our structured and risk-mitigated cloud approach helps you migrate the existing infrastructure and apps to Azure, scale efficiently, ensure security, and perform optimally. While building an Azure success roadmap and strategically planning every aspect of the venture, we integrate best-in-class security, comprehensive cloud-managed services, and automation. The result is optimized use of and returns from your Azure IaaS investments. Click to explore our Microsoft Azure infrastructure.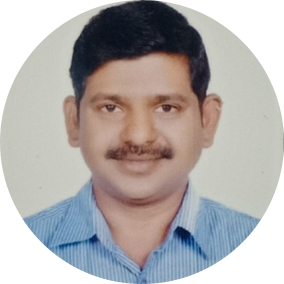 Vice President – Microsoft Practice