Microsoft
How to Optimize the Benefits of Your Microsoft 365 Investments?
Publish Date: March 3, 2023
With over a million customers worldwide, Microsoft 365 is experiencing widespread adoption. Fundamentally, Microsoft 365 is a product family of productivity software, collaboration, and cloud-based services. It allows companies to collaborate freely with the online versions of PowerPoint, Microsoft Word, OneNote, and Excel.
But not everyone using Microsoft 365 optimizes their investments in it. Some buy licenses in bundles (more than needed), assuming that employees will automatically understand and use updates optimally.
YASH can help here. Our expertise and techno-strategic understanding of Microsoft products allow us to maximize your Microsoft 365 investments. Here's how.
How can YASH Optimize Your Microsoft 365 Investments?
Here are some straightforward yet crucial steps to help you derive the highest value from your Microsoft 365 investments.
Rolling out software changes with minimal communication can leave the employees confused. They wouldn't know what to do with the change and what it means for them. The key is to communicate the difference in detail. For instance, a short guiding video for employees about the changes and updates can help them understand it better. Besides, requesting the company's higher-ups like the CEO, VP, etc., communicate the change and draw the employee's attention.
Identify the Best User
Such an employee is the one who excels in routine tasks and looks forward to increasing their visibility within the company. These employees leverage Office 365 features to enhance communication or collaboration on a project. They can explain features to other employees and provide them with a vision of how they can benefit them. You can identify such users and provide them with additional training.
Optimizing the use of Microsoft 365 isn't an exception to it. If you want your employees to use it, you must use it and demonstrate the software's capabilities to your employees.
For instance, you can migrate your weekly or bi-weekly conference call to Microsoft Teams. Show them Teams, part of a Microsoft 365 subscription, instead of paying for an external service. Gradually, employees will get the hang of the software's capabilities. They will increase its use, thus enabling you to make better and greater use of the software. In addition, you can save money incurred in paying for external tools.
We can't emphasize this point enough! Merely updating employees about a particular change and expecting them to use it optimally isn't the right thing to do. The key to optimizing the use of Microsoft 365 is to provide proper training and allow employees the time to absorb, understand and adapt to the change.
While helping organizations achieve all these and more, YASH goes above and beyond to tailor personalized solutions that help optimize their Microsoft 365 investments. Our extensive Microsoft 365 support includes strategic consulting, implementation, application support, and platform migration to help you streamline your business.
Our proven and result-driven strategies enable you to increase Microsoft 365 use within your company, save costs and maximize its use to help you reap the highest possible return on your investments. Click here to connect with our Microsoft 365 experts.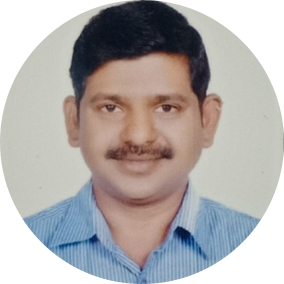 Vice President – Microsoft Practice