Microsoft
Reinvent manufacturing processes efficiently with Microsoft Cloud Platform – O365 & Azure
Publish Date: May 5, 2020
When Microsoft Cloud Platform hit the market, early AD&D (Application Development & Deployment) professionals didn't imagine it anything more than a primary tool for users with varying skill-sets and experience. Today PowerApps, a low-code app creating a platform, has taken off as one of the simplest and popular tools to solve some of the most complex challenges in varying sectors.
A lot has been said about the power of Microsoft Cloud Platform – O365 & Azure lately (including us in the previous blogs in the Power Platform series) and correctly so!
The solution has revolutionized the entire operational process across market segments, and the manufacturing industry is one of the classic examples. Convenient to use, quick and advanced, Microsoft Cloud Platform – O365 & Azure create custom apps for businesses with low-code, which significantly streamline manufacturing processes. This suite of advanced tools can automate almost every process in a business which was earlier dominated manually. A few players in the manufacturing industry, in particular, have been able to overcome their lack of skilled labor and therefore has been highly benefited with the automation capabilities of Microsoft Cloud Platform – O365 & Azure.
In this blog, let's put a lens on how PowerApps is making manufacturing shed its old ways in favor of a lean mindset and digitized operations. But first, let's look at the varied challenges that exist in the sector in the first place.
Major challenges in the manufacturing industry
Its broadly agreed that manufacturing is going through some tectonic shifts and reinvention through digitization. But what are the reasons that delay the consistent implementation of data-driven methods – as is common with other process-oriented industries – including manufacturing?
The thing with process changes is that it's the inability to willfully or subconsciously recognize the inefficiencies that impact the smooth functioning of the shop-floor and decision-making on the top- floor. Such inefficiencies radically impact the overall business processes and output by restricting access to business information.
Some of the top-line challenges that manufacturing executives face are:
Tracking of all underutilized equipment
How to reduce unnecessary/additional costs to the company due to incidents such as unscheduled downtime.
How to review the asset's performance
Low productivity due to improper equipment maintenance
Observe the accident happening in the plant
How to improve the operational efficiency
How to review the asset's performance
How to make assets utilized efficiently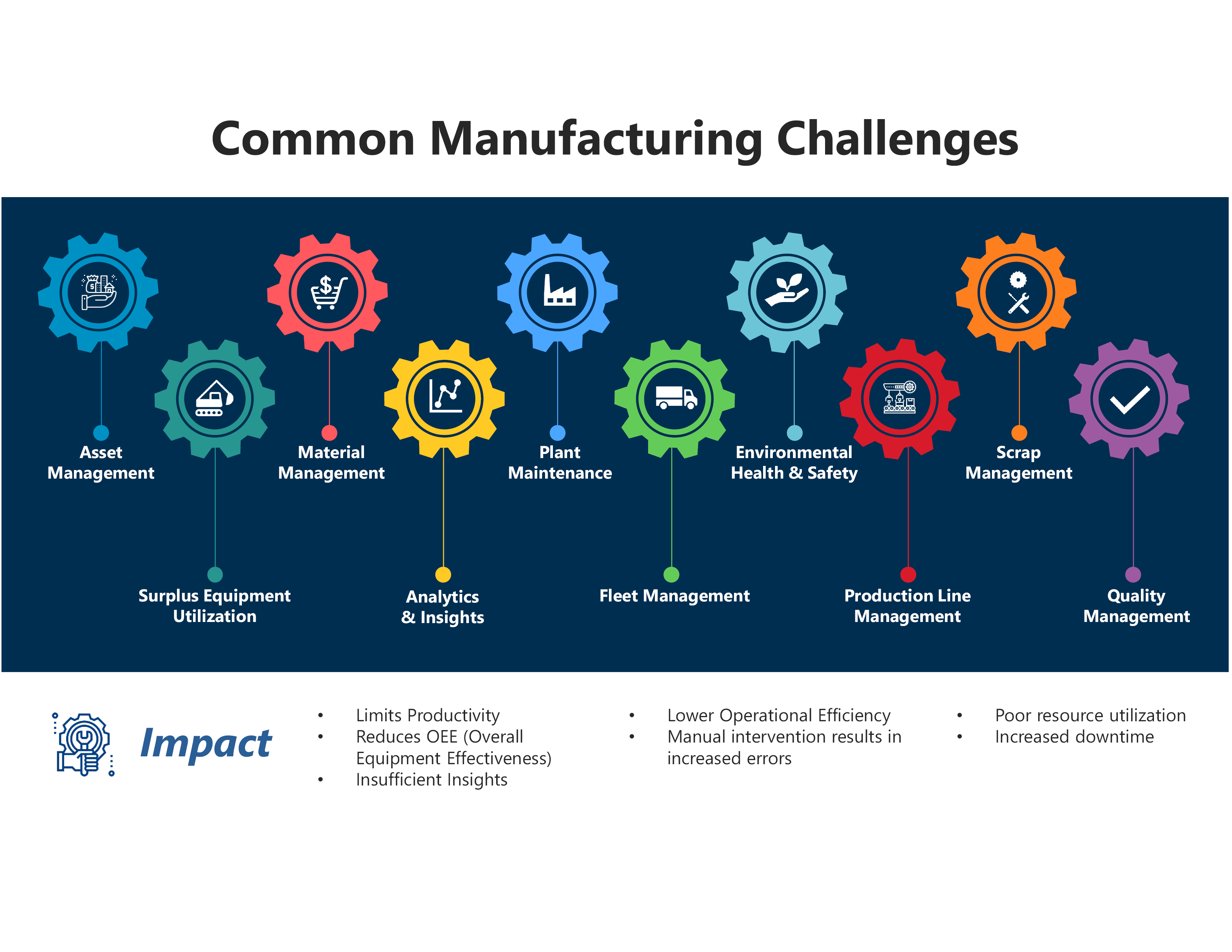 How can 'icing on the cake' solutions help?
ERP (Enterprise Resource Planning) solutions today are ever-present in almost all manufacturing enterprises. One of the most favorable features of Microsoft is its power of interconnected technologies including Dynamics 365, Office 365 and the Power Platform (Flow, PowerApps, PowerBI, Virtual Agent, etc.) Combined with ERP, these three technologies help to create a 'power triad' of sorts.
By understanding the specific challenges, industry experience, and knowledge of the right set of the digital stack, it's possible to create varied apps, integrate the processes, and deliver desired outcomes. This layering of Microsoft's cloud-based solutions on top of the underlining ERP solution is what we can refer to as 'icing on the cake.'
The idea is to freely create business applications that simplify the end-to-end procurement to distribution process with a trackable and measurable digital trail so that making future-facing decisions is not only accurate but granular, effective, and agile.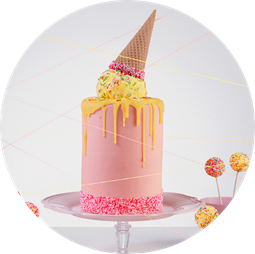 Create your PowerApps digital edge with YASH
Given that Microsoft's technologies are free, self-service with tools that can unify aggregation, analyzation, visualization, and collaboration in a single dashboard, the enterprise-grade applications have immense and versatile benefits. For example, with PowerApps YASH Technologies has designed a suite of manufacturing-focused applications that are not only easily digitize almost all processes, but also ones that are customizable, secure, scalable, and compliant.
Employees, for example, can create an inventory tracking app to digitize the real inventory of material in no time. Users can search for the required material, update and verify the inventory level easily within the app. All the updates are fed and stored into a single data source enabling data analysis for improved inventory management. With a dedicated field service app, for instance, employees can take guidance by accessing an information base, work order flow, and maps. An efficient check routine standardizes safety and compliance, and employees can capture images with a more comprehensive unit check.
Ultimately, as a low-code platform designed for citizen developers, PowerApps has a great potential to create a holistic business environment for manufacturers by reducing the app development cost, enhancing process efficiencies, cutting-down maintenance costs, and efforts while boosting productivity and quality.
Feel free to explore our Microsoft Cloud Platform – O365 & Azure expertise in transforming manufacturing industries here.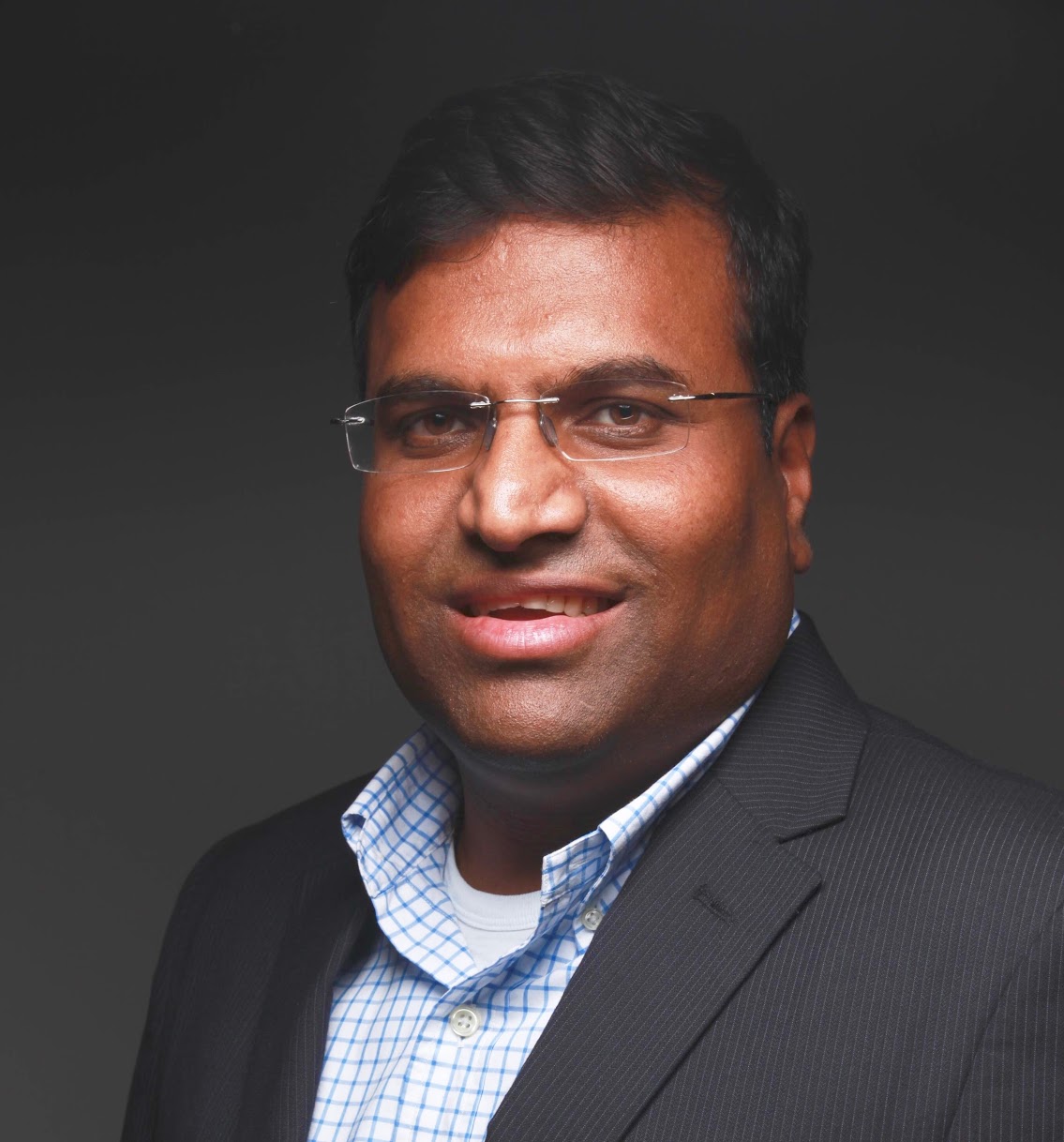 Vice President – Microsoft Cloud Services