Microsoft
Ensuring governance, security and compliance in Microsoft Teams
Publish Date: May 5, 2020
The recent sharp uptick in the number of users due to remote working has increased the reliance of organizations around the world on collaboration tools. Yet when organizations roll out a collaboration app for their employees working from home, one of the most critical struggles is to ensure proactive data security across devices and networks. Unauthorized access, stolen data, and disrupted meetings have recently been on the news, drawing scrutiny as well as class-action lawsuits against the service provider as a consequence.
In the midst of this, Microsoft has emerged as the lynchpin in the modern workplace. A team for instance, now has a whopping 75 million daily active users, up from just 20 million last November (2019). So, if your organization has decided to roll out and support one or more collaboration and telecommuting apps for the workforce, your IT must also ensure that the minimum standards for compliance, security, privacy, and governance.
In our previous Microsoft blog, we dived into what constitutes the modern workplace, and the opportunities for business to derive maximized gains from data in productivity, engagement, and efficiency. In today's blog, let us understand how you can keep the same data secured, protected and retained. But first, let's quickly go over what does Teams offer in the first place.
What is Microsoft Teams?
Teams serve as the collaborations and communications hub in the Office 365 family. It integrates people, content, and the entire workforce – individuals and teams – in one place. Available with most licenses with Office 365, you may find its typical use in the business settings, educational institutions, and government offices. Through the window of a single dashboard from anywhere, organizations can communicate, meet virtually, and collaborate seamlessly. As mentioned earlier, as the lynchpin that brings together the best functionalities of the Office 365 family, a single tool allows you to:
Share ideas, collaborate chat and converse company-wide
Create Office documents offline or online via a browser
Leverage internal & external content with tools to pace up productivity
Use bots to support daily tasks and activities.
So, while Teams brings the rest of the Office 365 (now Microsoft 365) portfolio together for effective collaboration and communication, it also brings in the necessity of securing and protecting your sensitive business data. This is because nearly a quarter of all files on the cloud contain sensitive data the needs protection , and so that you don't find yourself in a security pickle later on.
Governance on Teams
Setting the rules of governance policies and privileged access allows you to block any potentially dangerous or harmful conduct inside your organization. Furthermore, your organization will also need to plan for any additional policies for the expiration, archiving, and retention of teams and the related data such as messages within channels and files, etc. Finally, another important aspect of governance and lifecycle management in Teams is the ability to control, which features your users can access.
Security on Teams
Teams has embedded team-wide and organization-wide two-factor authentication and single -sign-on feature, which is again backed by encryption via SharePoint. Advance Threat Protection (ATP) allows you to monitor if content within all its applications is malicious, and even block the content from user access if needed. Given that Teams works in partnership between OneNote, Exchange, SharePoint, and more, businesses can put their mind at rest and feel comfortable managing cross-platform security all-up.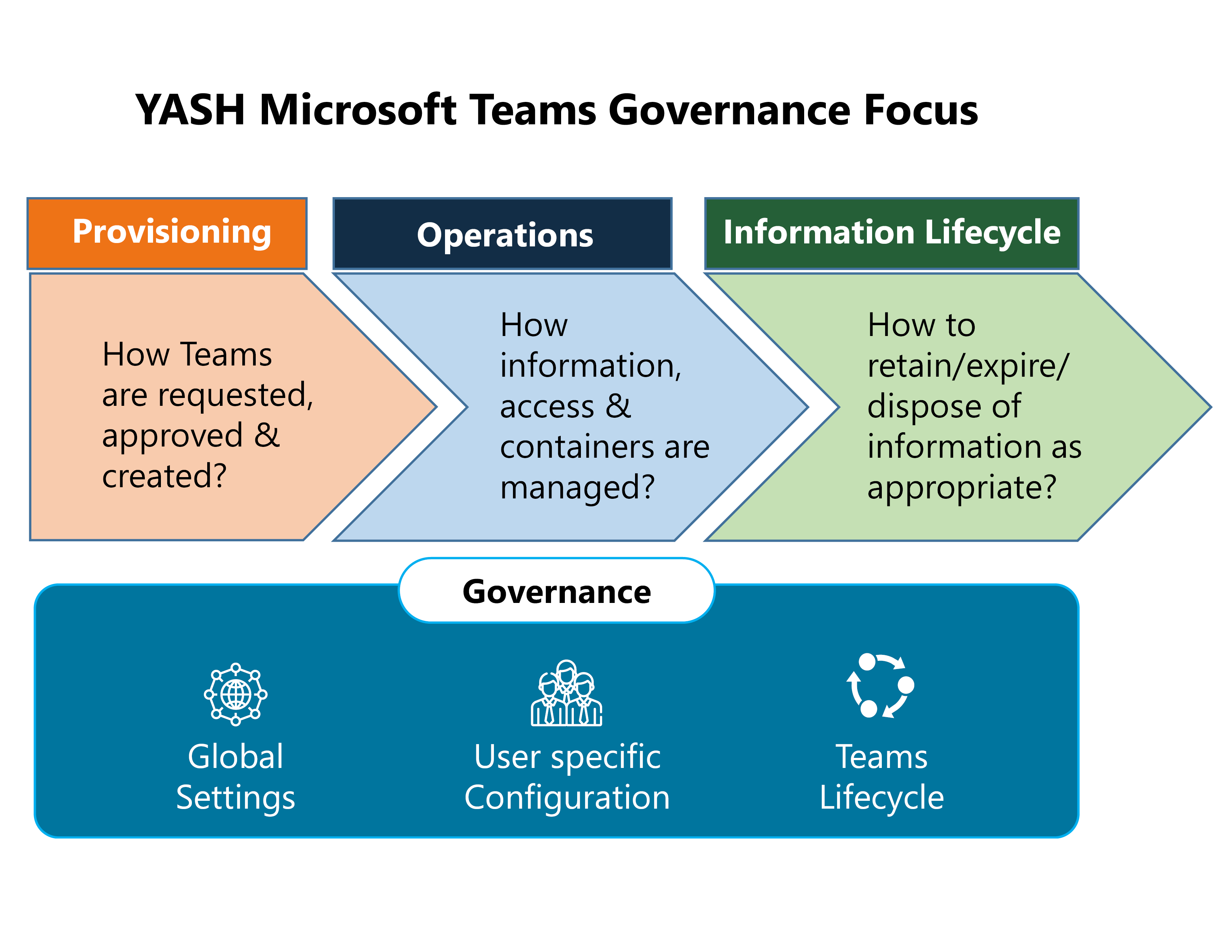 Compliance on Teams
Teams come with a wide range of information to maintain compliance with everything from chats, channels, attachments, Data Loss Prevention (DLP), Compliance Content Search to eDiscovery and legal hold for chats, channels, and files. Audit and reporting logs, which are directly plugged into the Office 365 Security and Compliance center gives you the ability to use and investigate data. Furthermore, policies pertaining to information barriers can also be leveraged by Teams' admins to prevent certain groups from communicating with one another (if required by regulations).
The following figure illustrates the Information Protection Architecture governing the ingestion flow of Teams data across its suite of applications:
For Teams files and messages in Exchange and SharePoint:


Want to know how YASH can help you strategize, plan, and implement Teams at your workplace with custom configurations, defined ROI strategy for maximized value and adoption training for your teams within just FOUR weeks? Follow the link to explore our complete host of Microsoft cloud products and expertise.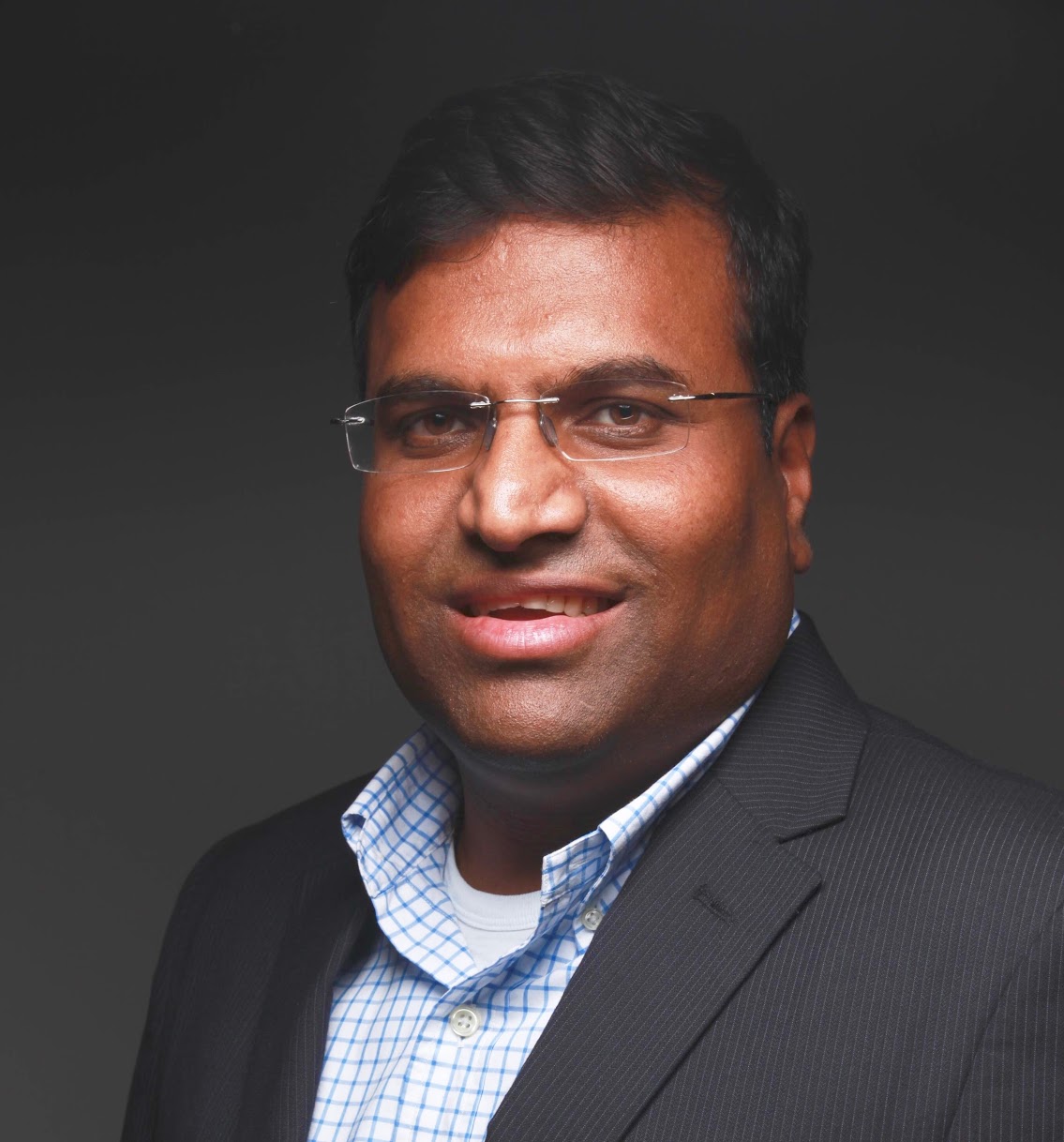 Vice President – Microsoft Cloud Services