Microsoft
Microsoft Azure
Leveraging Microsoft Azure to Simplify Cloud Migration and Modernization in Retail
Publish Date: January 5, 2023
The retail sector has undergone several disruptive transformations in the last couple of years. Online and hybrid buying increased considerably, thus requiring retail players to move to multichannel fulfillment and redefined buying experiences. This accelerated the retail sector's journey toward digital transformation and sustenance!
One vital aspect of a retailer's digital transformation journey is the cloud. Though the adoption of the cloud was a little slower initially, the retail sector embraced cloud transformation enthusiastically and is reaping significant business benefits. Interestingly as per recent reports, while hybrid cloud adoption increased by nearly 20 percent, that of multi-cloud has been 48-50 percent! Microsoft Azure is one of the leading cloud platforms used by the retail industry and is playing a strategic role in modernizing their infrastructure.
How Does Moving to the Cloud Prove Advantageous?
Retail is a highly dynamic space where consumer demands and preferences change at the drop of a hat. Thus, retailers have to be highly responsive to every change. In more technical terms, retailers must be agile enough to survive and thrive.
The cloud can help here. It fosters agility and enables retailers to innovate, test new ideas, and adapt to evolutions quickly. But that's not it. In addition, retailers can benefit from other cloud advantages like scalability and high availability.
These factors can help retailers with their digitalization initiatives. It could include developing remote collaboration tools that about 60 percent of retailers look for and becoming more data-centric, which around half of them intend to do.
With these tactical benefits, partnering with reliable and global cloud service providers like Microsoft Azure helps ensure robust cybersecurity as well. It protects proprietary, customer, and employee data across the cloud and the on-premise environments.
Migration and Modernization
Migration refers to benefiting from an infrastructure's scalability, flexibility, cost-effectiveness, and security. Modernization is about leveraging a particular infrastructure to enhance its performance, agility, and the user experience of legacy applications.
But while moving to the cloud, retailers must ensure that the existing infrastructure remains undisturbed and that cloud adoption complements it.
Azure allows you to execute migration and modernization at your pace. Its hybrid estate solutions can help you manage on-premise and cloud infrastructure resources with uniform management controls.
Measurable Benefits of the Cloud
Cloud offers several tangible advantages that support its use and adoption across the retail sector. Some of them include the following.
Over 80% Increase in the employee productivity
Reduction in operational costs by over 65%
75% increase in business process efficiencies
70% increase in business agility
85% enhancement in customer outcomes
75% increase in overall delivery throughput
Transform Your Retail Business with YASH Microsoft Azure Cloud Solutions
As a retailer, if you want to begin or accelerate your cloud journey, you need the right managed cloud service provider like YASH Technologies. YASH can help you maximize the benefits of adopting the Microsoft Azure platform. Our experts can simplify modernization and migration with Microsoft Azure and help you move to the cloud while letting you reap measurable benefits. Our comprehensive support includes strategy, road mapping, planning, executing, and managing the end-to-end migration and modernization lifecycle.
We are here to help you transform your retail business with our unmatched Microsoft Azure expertise and experience. Discuss your cloud endeavors to allow our experts to devise solutions tailored to your business. Click to connect with us.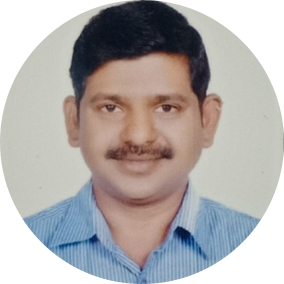 Vice President – Microsoft Practice