According to Stratistics MRC, the Global Service Integration and Management (SIAM) market is estimated at $2.76 billion in 2016 and is expected to reach $4.86 billion by 2022 growing at a CAGR of 9.8% from 2016 to 2022 [2]. Some of the factors fueling the market include cost-effectiveness of the SIAM Model and increasing number of service providers.
SIAM is a framework for managing multiple suppliers of IT Services. Similar to ITIL and Prince 2, SIAM was conceived and initially developed by the UK Government as a way for large government IT organizations to better manage and control multi-sourced operations [3]. The type of organizations that benefit the most are those with a large number of suppliers to who they send and receive data, such as logistics or manufacturing companies. But there are those organizations whose very products are based on the provision and use of third party data, such as finance, gambling, media & information companies, who can gain huge benefits from the implementation of SIAM.
What & Why of SIAM?
SIAM is an adaptation of ITIL that focuses on managing the delivery of services provided by multiple suppliers. SIAM is not a process. SIAM is a service capability and set of practices in a model and approach that build on, elaborate, and complement every part of the ITIL practices [9]
SIAM is a generically accepted acronym for Service Integration & Management.  Other acronyms that are in use are [7] –
MSI (Multi Sourcing Integration)
SMI (Service Management Integration)
SI (Service Integration)
SMAI (Service Management & Integration)
SI&M (Service Integration & Management)
Service Integration and Management (SIAM) is an approach to managing multiple suppliers of services (business services as well as information technology services) and integrating them to provide a single business-facing IT organization. It aims at seamlessly integrating interdependent services from various internal and external service providers into end-to-end services in order to meet business requirements [4]
How Does SIAM Work?
In the golden days of outsourcing, when things were much simpler and outsourcing-related benefits were limited to cost, enterprises clearly preferred to completely retain the SIAM function internally. The enterprise IT teams collaborated with suppliers and" leased" resources in a T&M fashion, while completely owning the operational and strategic aspects of the services.
More recently, some organizations have employed hybrid SIAM, wherein enterprises willingly relinquish the design, operations, and contractual aspects of the service to a third-party with proven SIAM expertise, while retaining the more strategic aspects such as portfolio strategy, business relationship management, and procurement.
But in the digital era, hybrid SIAM is starting to take a different shape and flavor. In a traditional IT delivery model, enterprise IT is the interface between the provider and the business. But we're now seeing enterprise business units become increasingly involved in end-to-end digital transformation engagements, and interacting and collaborating directly with providers [6]
SIAM in Today's Digital Age
As more and more organizations are planning to move towards outsourced or multi-sourced operating models, best practice is evolving and the tools are rapidly enhancing to support
SIAM
.
Today, the ITSM/
SIAM
market
SIAM
tools is going in two major directions[5]:
Software vendors are delivering stand-alone SIAM tools
ITSM software vendors are adding SIAM capabilities to existing tools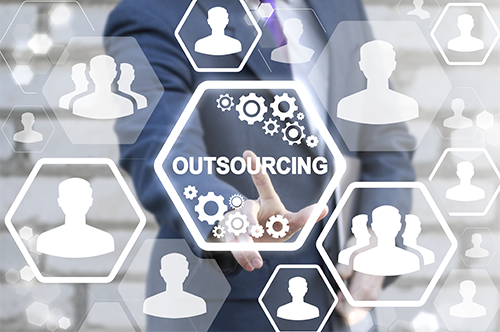 The SIAM Capability & its Evolution to As-a-Service Model
Capabilities aspired for SIAM:
In order to perform effective and efficient service integration and management, multi-sourcing clients require key IT capabilities. They need to build and continuously improve these capabilities for performing successful service integration and management. In total, research identifies six key IT capabilities that clients should build and optimize. [4]
Manage Service Integration Governance: Multi-sourcing organizations need to be able to define, establish and continuously adapt the service integration governance.
Manage the Service Integration Organization: Multi-sourcing organizations need to be able to develop and manage the distributed organization in accordance with changing business requirements.
Manage the Business: Multi-sourcing organizations need to be able to manage business demand and develop a service portfolio in alignment with business requirements
Manage Tools and Information: Multi-sourcing organizations need to be able to manage distributed information and the integration tool solutions.
Manage Providers and Contracts: Multi-sourcing organizations need to be able to select an appropriate provider portfolio and to manage the providers according to the outsourcing contracts
Manage End-to-end Services: Multi-sourcing organizations need to be able to understand and manage the business services end-to-end. This includes consolidation of business as well as IT services especially during mergers & acquisitions and demergers & spinoffs. Integral part is IT service management including relevant processes.
The industry is rapidly evolving to service providers providing SIAM-as-a-Service model. A number of vendors are promoting SIAM as a service. This offering is particularly attractive to service providers whose role now moves to a service broker, coordinating services and support from various suppliers [1]
DIY Tools as Enablers
Lightweight SIAM implementation for ServiceNow [8]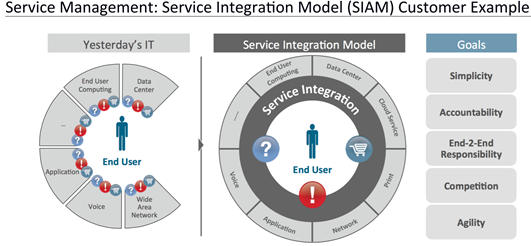 This application uses a centralized integration layer for all 3rd party system inbound and outbound.     This includes a central place to configure relevant mappings for all integrated systems as well as management capabilities like a nice dashboard or logging capabilities
Road Ahead
According to research, service integration and management needs to address and overcome four key challenges [10]:
Measuring services end-to-end
Aligning scope and specifications across provider contracts
Managing relationships and collaboration with and between providers
Defining standardization and modularization
References:
https://www.slideshare.net/ISS-NUS/service-integration-and-management-SIAM
https://www.emergingtechnology.co.nz/blog/an-introduction-to-service-integration-and-management-siam
https://www.everestgrp.com/2017-09-service-integration-management-digital-era-sherpas-blue-shirts-41971.html/
https://community.servicenow.com/community?id=community_article&sys_id=4b2ce261dbd0dbc01dcaf3231f961941
EXIN – Service Integration and Management – Market Information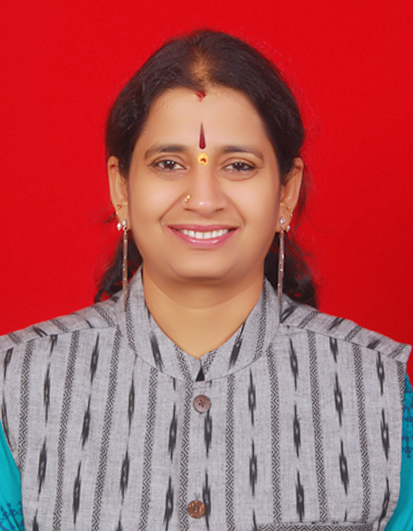 Program manager