These are unprecedented times – rather a 'watershed' moment for work-from-home policies across all industries. The coronavirus epidemic is compelling companies to embrace remote working, resulting in business practices to undergo seismic changes with flexible policies becoming standard across the world.
Like it or not, just as 9-11 created a "new normal" for security procedures around the world, COVID-19 could be setting the new normal for combatting communicable diseases and how we interact and work. The UN's trade and development agency – UNCTAD has envisaged the resulting slowdown in the global economy to likely cost nearly $1 trillion in 2020.
"Don't be an alarmist, but keep your powder dry."
A friend gave me this balanced piece of wisdom years ago, and it always stuck with me. For those not familiar with gun powder, before the advent of modern-day cartridges, one had to make sure their gun powder stayed dry, or it might not work when they needed it to. Oliver Cromwell is credited with telling his troops to "put your trust in God, but mind to keep your powder dry." His message was basically "remain calm and keep cool." My friend took the liberty of changing that message to something closer to "don't overreact, but make sure you are prepared." One seldom benefits from going all-in on preparing for the worst. But taking small, reasonable steps almost always pays off in the long run.
Amid the recent COVID-19 pandemic, as individuals and families, we can take precautions like washing our hands more often, covering our mouths when we cough, and even social distancing. These are actions that we can take to prevent hardship to ourselves as people. However, in the professional world of IT infrastructure, it may not be so easy to avoid hardship if you haven't prepared – and even more difficult and expensive to mitigate later.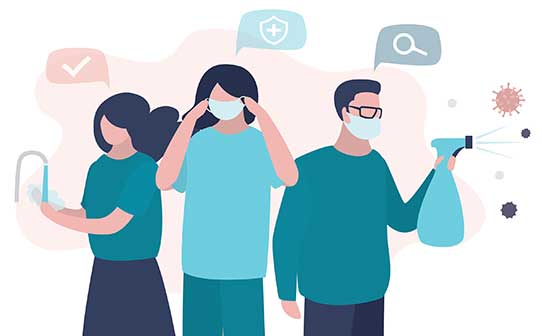 Mapping the impact
Many of us don't have to ponder what if. We are already faced with some painful realities that must be dealt with. The vast majority of businesses today are already instructing employees to work remotely, or they're planning for it. Maximizing regulatory compliance, minimizing legal risks, and never losing track of employee culture and relationships are now the consequential hurdles to overcome for them. Beyond lost camaraderie and creativity, the gravest threat from work-from-home is the breaking of social bonds necessary to productive collaborations.
There is, however, a silver lining. Bloomberg referred to this as "the world's largest work-from-home experiment." As leaders in infrastructure, your company may look to you to be prepared with solutions or ideas.
A few questions you may find others or yourself asking in light of the new work setup: How modern is my IT infrastructure? Is it robust, or is it old, brittle, and likely to crack under the pressure of so many teleworkers? Are all of my infrastructure components managed to a set lifecycle? Am I able to track asset age, OS versions, patch levels, etc.? Or am I dealing with a technical dependency trap where nothing can be upgraded without breaking something else?
Most of us have been there, but now is not the time to be caught off guard, or your career may become a casualty in this latest outbreak.
Key considerations for IT Infrastructure Lifecycle Management
First, consider VPN access. Over the coming weeks, the world will see a drastic increase in VPN usage. Most companies don't have VPN capacity to handle the vast majority of their employees working remotely. Are you prepared for this influx and the potential demands it will put on your existing systems? Will you be prepared if social distancing starts to become a new normal during seasonal outbreaks?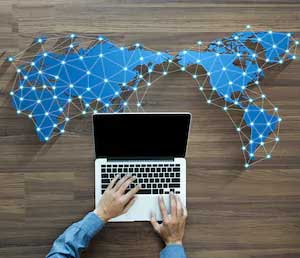 Virtual desktop environments are similar to VPN in this way. While not all employees may have access to a virtual desktop environment, you should expect to see increased requests for this. You may also face questions from senior management soon on how to better prepare for situations like COVID-19. Get ahead of it. Make sure you are ready with options for mitigating situations like this.
Depending on your network, WAN bandwidth could very likely be an issue for you when your entire workforce starts working remotely. Are you prepared with the right tools to identify new performance bottlenecks as network traffic takes different routes? If you haven't considered SDWAN, you may soon be wishing you did.
Perform or perish
Being prepared for a work-at-home event like this doesn't mean you have to swap out your entire infrastructure overnight. Take inventory. Prioritize. Make a plan – one with solid ROI you can sell to management. Modest improvements paced over time can be a good approach that won't break your budget.
If you already have the infrastructure in the cloud, you may already be seeing the benefits in a situation like this. If you have taken advantage of virtual desktop in the cloud, you most certainly are. One of the benefits of having your virtual desktop environment in the cloud is the ability to scale up in times like this. It's much easier than ordering the infrastructure (which is likely very difficult to obtain during a pandemic), racking it, configuring the environment, and worst of all, having it sit there gathering dust after the need is gone.
Will this recent pandemic be a black swan event, or will it become a template for how the world reacts to future novel viruses?
If the latter ends up being the case, you need to be ready. YASH Infrastructure Lifecycle Management services can help your business on many fronts such as asset management, cloud migration, infrastructure assessment and modernization, virtual desktop environments, and more. We focus on providing real, tangible value, and we pride ourselves on forging long-lasting partnerships as we have with so many others.
Reach out to Dennis.Goad@YASH.com when you are ready to discuss this topic more or are interested in how YASH ILM Services can help you.
Dennis L. Goad, Jr.
ILM Owner, Americas | YASH Technologies
Dennis.Goad@YASH.com | 319-231-5607
[1] UNCTAD – WEF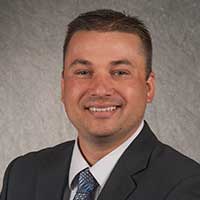 ILM Owner, Americas | YASH Technologies