Microsoft
The hidden opportunities in last-mile deliveries
Publish Date: March 25, 2020
Dynamics 365 field service integration with location-powered tools to ensure customer
satisfaction
Customers no longer want to wait for anything. They also are more connected than ever. Today farmers are using IoT sensors and drones to know when to plant seeds and how much fertilizer to use[1]. Retailers are expanding to new geographies, even delivering products on the same day!
Right now, if you feel like (and if your bank account is lush), you can get almost everything ordered right at your doorsteps and only with a few taps on your smartphone. You can order premium cuisines while watching the latest movie on your streaming channel. If you are not happy with your older TV, you can even order a bigger smart TV that you can control with your phone, or also request a technician to fix the issues within a few hours. All of these benefits are a result of something called 'last-mile.' As a result, companies are facing the need to offer realistic and accurate turn-around times when it comes to field-servicing. But why is this so important and why it can completely ruin or improve customer loyalty?
In this article, will also test the impact of the recent integration of Microsoft Dynamics 365 (CRM) with location-powered tools on last-mile services, and therefore, customer loyalty.
The criticality of location and ETA in last-mile customer experience
Often thought of as a cost center within the business, field service teams are typically deployed to fix problems, update systems, restore services, etc. Be it healthcare, mining, or even telecommunications, and field servicing can turn out to be full of conflicting events. The outcomes generally depend on whether field service agents are adequately informed and educated on the end-to-end processes. Changes in technology have, however, turned the game on its head. With field servicing even becoming revenue streams for companies. How is that possible?
Answer: By streamlining processes and maximizing resources.
Neither the employer nor the customer today wants to blindly believe that the required people are on the problem. In which case, location (in a live map view) and the ETA (estimated time of arrival) become two of the most critical factors for successful field operations and interactions. If your pizza delivery brand has promised a solid 29-minute delivery 'or free' offer, both you and the pizza employer must have the necessary information to manage busy schedules. One-way alerts are not enough anymore, and service providers cannot assign resources to customers who are not available or invisible.
Microsoft Dynamic 365's Field Service has enabled employers to dispatch the right resource at the right time and at the right place, which includes proactively delivering services, scheduling intelligently, and fixing issues with the right tools available for technicians. Microsoft even added a new incident-based AI recommendations and IoT alerts to its Field Service function. With the latest field-service tools such as the D365's recent partnership with Glympse, users can now also quickly add location-sharing technology to improve back-office operations and digital customer engagement. Let's understand how.
How Dynamic 365 Field Service works with location tools integration
Any integration with location-powered tools primarily triggers the same standard Field Service workflow. As an out-of-the-box pre-built integration package, installing these tools on your existing Microsoft CRM is quick and easy.
Once integrated, you can use the existing Field Service functionality to track a wealth of information, including live-location coordinates, fastest routes, traffic conditions, etc. You can also opt to get the location information via email automatically, or if you prefer, even SMS. The statuses are continuously updated. And the increased internal visibility helps you better manage your operations, improve performance, as well as customers' expectations.
Here are some of the fundamental benefits of this simple integration:
Your customers are well-informed because of real-time alerts
As an employer, you can track real-time data on service personnel
You automatically get notifications sent via email or SMS
Your Field Service mobile app lets you track the live GPS location
You can configure voice messaging
The solution is free of cost
Not only the above, but these tools also give insights into the end-to-end process workflow. Right from the moment, someone orders the food, for instance, to when the order is delivered, and payment is processed. Based on the triggers of conflict, you can even automate communications with the customers for each phase ad tailor them for an overall better customer service experience.
The value of proof of delivery in the last mile
Proof of delivery has always been the crucial data to assign traceability, say in case the food order gets delayed or lost. Using omnichannel fulfillment systems, you can even ensure that schedules are feasible within the promised ETA. Finally, by streamlining your operations with real-time analytics and visibility, advanced AI-driven algorithms can provide you with valuable information to improve your process.
Previously wrought with challenges in the forms of poor visibility, inadequate communication, and long waiting periods, field servicing from companies can be the differentiator among the competition. Ultimately, technology-enabled last-mile efficiency today is likely the only way to keep your current customers satisfied with long-term retention – and acquire new ones.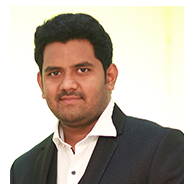 Manager