Microsoft CRM solution for investment banking is designed specifically to meet the needs of investment bankers and support staff. The solution can deliver timely intelligence on the profitability of multiple opportunities and required action on deals.
Microsoft CRM solution for investment banking allows you to draw on back-end data to segment customers and prospects for team assignment and decision support specialization. The solution also complies with the privacy and security requirements of the current regulatory environment.
Best of all, Microsoft CRM for investment banking works the way you work –within Microsoft Outlook, integrating industry-leading CRM in the first application you and your staff open every day
A critical business imperative for banks all over the world is attracting and retaining profitable client relationships and improve efficiency by implementing cost-effective, widely adopted, easy-to-use and efficient tools that provide a consolidated snapshot of customer data for greater customer intimacy and more effective identification of cross-sell/up-sell opportunities to generate higher profitability.
Three key challenges related to CRM continue to pressure banks as they seek to strive and thrive and grow organically.
Retain Customers
A 360-degree view enables effective, targeted sales and marketing efforts to develop and retain loyal, profitable clients.
Analysis tools for segmentation and customer preferences help identify profitable customers and design and implement effective retention strategies.
Sales and marketing tools help identify unmet needs and define service-oriented up-sell and cross-sell opportunities.
Cross-organization collaboration for service delivery enables quick response to customer needs, especially those hidden across branches, channels, or other touch points.
Collaborative service processes make it easy to share customer histories, incident tracking, and follow-up across call centers to improve quality of service delivery.
Manage Risk
Consolidated Customer Data reveals preferences and portfolios of your most profitable and unprofitable customers, including high debt ratios or late loan payments.
Intelligent alerts behaviors, such as late payments that put customers at risk.
Identify products and services you can promote to other customer segments to grow their revenue and profitability.
Ensure pricing and policy decisions support retention strategies by viewing their impact on customers' relationships with your organization.
Improve Operational Efficiency
Microsoft Dynamics CRM works as a native extension of Microsoft Outlook and with the Microsoft Office system, increasing adoption and reducing training costs.
Gain agility with a full range of mobile solutions and automated data synchronization.
Customizable workflow automates and standardizes tasks to deliver a consistent customer experience across locations and channels.
Rapidly search client information with optimized data views and queries.
KPIs quickly reveal causes of process issues to help you improve problem resolution and introduce collaborative process improvements.
Optimize your existing business and technology architecture with a highly configurable, scalable platform and widely adopted, easy-to-use tools.
Key Benefits of Microsoft CRM for Investment Banking
360-degree Client View: All customer information including preferences, transactions, holdings, and communications history are captured and managed within a single interface.
Financial Account Management and Reporting: including access to all client financial transactions, accounts, and holdings. Data is recorded in "chapters," including transaction type, symbol, date, and value. Create custom reports, summarizing sales and marketing activity based on the specific needs of your management team.
Automate Team- and Role-based Processes: Use extended functionality and features to associate permissions and access to critical data to specific members of your organizations, and automate sales processes within the system.
Regulatory Compliance & Security: Use Auditing and Field Level Security Enterprise Modules to ensure your organization can maximize the sophistication by which it shares and manages client data while complying with industry regulations and privacy legislation.
Deal Management: Set up and manage sophisticated deal structures to track and manage sales cycle progress for each sale by multiple attributes
Deal History: Track historical and planned activity for each deal, and it also checks for Audit changes to each deals status by date and person making changes
Deal Collaboration: Provide visibility on each deal to team members, and it provides an option to Assign and manage tasks and activities among team members
Due Diligence: Set up and manage your due diligence process for each deal
Management Company Profile: Track fund management companies and the fund managers at those companies
Fund Management: "Define funds and segregate information by the fund, Define thresholds to trigger notifications and Monitor trends and results." "Track progress of fund raising activities Associate investors with specific deals/funds."
Investor Profile: Set up and track each investor Track groups of investors by multiple attributes
Project Management: Manage projects, project tasks, and client communications and Collaborate with team members on project tasks
Investor Communication Tracking: Automatically track email, phone calls, meetings and other interactions with investors, and it provides an option for setting up and manage routinely scheduled formal correspondence
Investor Interests: Track investor interests by sectors, companies, equities, funds, instruments, etc.
2.1 Features @ Glance:
Features:::

Activity/Task Management

Description

Provides financial services-specific schema & form extensions, custom field additions, and ability to relate custom entities to system entity, including Microsoft Outlook generated action items.

Case Management
Financial services-specific schema & form extensions
Company Management
Redirected form, allowing full use of all features provided by CRM
Relate custom entity to system entity. Financial services-specific schema & form extensions.
Contact Management
Redirected form, allowing full use of all features provided by CRM
Relate custom entity to system entity. Financial services-specific schema & form extensions.
Customer Field
Tracks which customer a record belongs to, and supports the creation of parented custom entities. Allows IT and Business Analysts to create custom entities that can have a parent/child relationship to either a contact or a company.
Deal Management
Facilitates the capture of interest in financings during early deal marketing efforts. Based on automatically matching the investment characteristics of the deal and expressed investment preferences of the investors, marketing professionals can identify potential investors and invite them to upcoming events or roadshows.
Employee & Team Roles
Enable users in different departments, roles, and teams to see forms and views that have been customized to contain only the information each user needs, or has been given access to.
Entity Customization
The ability to create and customize entities, entity fields, and message strings using the UI entity tools.
External Data Entities
Pulls data from external systems on request in real-time, and displays it within the CRM interfaces, without bringing the actual data into the CRM system by integration using BizTalk or a custom .NET assembly or using third party products.
Joined Views
Allows for the presentation of columns of data side by side that may exist in separate but related tables. It may be important to list a company tax ID number beside the contact data for a contact associated with that company to facilitate fast access to information.
Multi-currency Support
Allows tracking of accounts in multiple currencies, and supports viewing of overall customer value in any user-selected currency.
Notes and Attachments
Documents are merged in a single source by Microsoft Sharepoint.
Opportunity Management
Modified form to make use of CRM system enhancements, and integrated with Sales Process Management
Outlook Desktop Client
Unlike the Microsoft SDK, the CRM Platform is compatible with both the web and Outlook desktop clients.
Relationship Tree
(using connections in MSCRM 2011 and it supports one level)
Reports
Provides the ability to create line-of-business specific reports, using Microsoft SQL Server Reporting Services.
Rules-Based Forms and Views
Enable users in different departments, roles, and teams to see forms and views that have been customized to contain only the information each user needs, or has been given access to.
Sales Process Management
Financial services-specific schema & form extensions
Template Editor
Build customized templates for critical business processes including Goal Plans, Call Plans and Call Lists.
Alerts: Scheduled & Real-Time
Notifies users of records requiring urgent attention, and records with important notes attached. Alerts can be generated by external systems, internal custom processes, or manually by users. Users can create notification and record alerts that are flagged and displayed as alerts.
Call List Management
Allows users to define criteria for the types of calls to be regularly made as a reactive measure to account or client performance, and for complete call lists to be updated and generated on a systemic basis.
Auditing
Captures data changes at the record and field level, including the author and date/time of change and can also be configured to specify which data actions need to be audited for every type of record (i.e., Create, Update, Delete).
Field Level Security
Compliance and security requirements may dictate that only certain users can view or edit certain fields belonging to a specific record (such as a Contact or Company). In MS CRM, permissions for view/read/write and security is by default implemented at the Record level – users can see all fields for a record, or none. CRM delivers the ability to define field level security for any entity, and restrict permissions by role to each field.
Mobile Access
Provides online/offline access to Microsoft CRM data for users of Blackberry, including contacts, companies, opportunities, leads, and activities, with an easy-to-use, multi-tasking user interface.
Conclusion:
Microsoft Dynamics CRM for investment banking is the only complete, comprehensive relationship management system tailored to meet the needs of both sides of investment banking firms, offering industry-specific functionality that enables investment bankers to manage client opportunities and relationships better and helps sales, trading, and research build and leverage superior client knowledge.
Contact YASH today and discover how we can deliver higher business value for MS Dynamics CRM initiatives.
Sudheer Mohan Mirampally Ramulu Project/Delivery Manager Microsoft Dynamix CRM @ YASH Technologies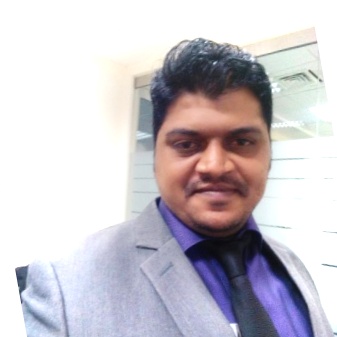 Project/Delivery Manager Microsoft Dynamix CRM