Analytics
Enterprise Services
Reinvent Performance Management with Business Performance Measurement (BPM) Systems
Publish Date: February 6, 2018
"That which is measured improves. That which is measured and reported improves exponentially." – Karl Pearson
Effective Business Performance Management (BPM) is central to the success of all organizations. The purpose of BPM is to enable an organization to deliver its goals as effectively as possible.
What is BPM?
Outlined below are slightly differently defined terms – Business Performance Management, Corporate Performance Management, IT Performance Management.
BPM is a set of management and analytic processes, supported by technology, which enables organizations in defining strategic goals and then measure and manage performance against those goals [1].
Gartner defines CPM (Corporate Performance Management) as an umbrella term that describes the methodologies, metrics, processes, and systems used to monitor and manage the Business Performance of an enterprise.
IT Performance Management can be defined as the area of setting goals, responsibility accounting and monitoring/ analyzing/ governing and improving the performance of IT [6]
(Additionally, Forrester gives insights into Marketing Measurement and Insights Playbook for 2018 [7]. Likewise, Gartner talks about Magic Quadrant for Cloud Strategic Corporate Performance Management Solutions [8])
The dazing rate of accelerated changes these days have forced enterprises to focus more on their business performance. Over the past two decades, more and more enterprises have started using Business Performance Measurement (BPM) systems. With the help of BPM systems, organizations can have better control and visibility over their operations which traditional accounting systems did not provide. By optimizing their business performance, enterprises can step up better business values. It can be rightly said that Business Performance Measurement offers the perfect environment for organizations to align enterprise goals with operational planning and strategies.
The famous quote from Peter Drucker which states, 'You can't manage what you don't
measure' is a caution to Organizations defining their Business Performance Measurement
Systems. To realize an effective and successful Business Performance Measurement
the system is vital to identify and agree on the common set of KPIs that can enable define
and measure success in relevance to expected business outcomes.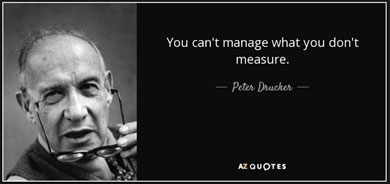 Failure on this key aspect is the gap in being able to deliver what the customer's wants –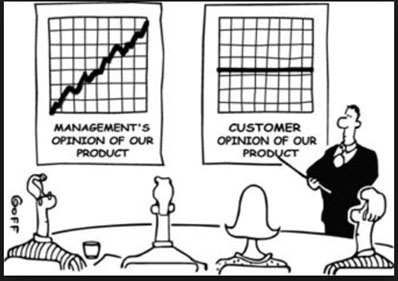 Despite the growing use of Business Performance Measurement systems in organizations of all kinds, significant problems cause firms to experience difficulty in implementing these measurement systems.
The problems range across a variety of topics: data quality and information system integration problems, lack of linkage to strategy, fundamental differences in how a strategy is formulated and executed in the firm, ill-defined metrics, etc. that can undermine successful BPM systems use.
Additionally, performance measurements in service organizations are frequently out of step with the business environments they serve. This misalignment is not for the lack of measurements. Rather, traditional measurements focus more on internal goals rather than the external realities of customer satisfaction. In relevance to understanding Customer Service and overall customer experience, and gauging the Value provided to the customer, it is in the context of not just the Business outcomes the customer wants, but as a combination of the Customer's perceptions & preferences of the services or products of his/her (customer's) choice. My blog on, 'One Number You Need to Grow on Customer Understanding would help provide the reader with additional dimensions of customer experience measurement.
How Does BPM Work?
Broadly speaking Business Performance Measurement systems include three principles:
Goal Setting: The management needs to consider various influencing factors to choose the organizational goals.
Performance Measurement Parameters: The measurement parameters help the management to accurately monitor the progress of the goals at all stages.
Tracking by Management: At certain stages, the management needs to intervene to ensure that the set goals and the actual performance is in line. Managers might need to improvise to improve the performance in future.
Usually, all these three steps run simultaneously and not necessarily in the mentioned sequence.
Which Is the most implemented BPM Framework?
Performance measurement frameworks need to be balanced, multidimensional, comprehensive and integrated into the organizational performance measurement framework. Performance measurement frameworks include metrics and a budgeting approach. To implement Business Performance Measurement systems, various frameworks are used. The framework helps the top management to align enterprise objectives with strategy, planning, and execution. Some of the most commonly used frameworks include balanced scorecard, economic value add, quality management, activity-based costing, customer value analysis and action profit linkage model
Undoubtedly Balanced Scorecard is the most used framework for businesses globally. This framework, strings together the organization's mission and vision with strategic objectives, strategy, and actions. Through strategy mapping, the logical and cause-and-effect between the strategic goals are showcased in a simple graph. For each objective, one KPI (Key Performance Indicator) or measure is identified. The same is also regularly tracked to ensure progress is made towards the aimed outcome. KPIs are an excellent means of organizational efficiency. It helps to bring out the gaps between actual and the targeted performance.
Some of the key features of effective KPIs are:
Eliminate intangible uncertainties
Facilitate a common communication platform
Measure performance possible, rather than work done
Direct the employee's focus to achieve success
Provide performance tracking system to gauge the changes in performance in line with strategy
The Balanced Scorecard lets managers introduce four new processes that help companies make that important link.
The first process—translating the vision—assists managers in building a consensus concerning a company's strategy and express it in terms that can guide action at the local level.
The second—communicating and linking—calls for communicating a strategy at all levels of the organization and linking it to a unit and individual goals.
The third—business planning—enables organizations to integrate business plans with financial plans.
The fourth—feedback and learning—gives companies the capacity for strategic learning, which consists of gathering feedback, testing the hypotheses on which a strategy is based, and making necessary adjustments.
The Balanced Scorecard links Performance Measures in below dimensions –
How do customers see us? (customer perspective)
What must we excel at? (internal perspective)
Can we continue to improve and create value? (innovation and learning perspective)
How do we look to shareholders? (financial perspective)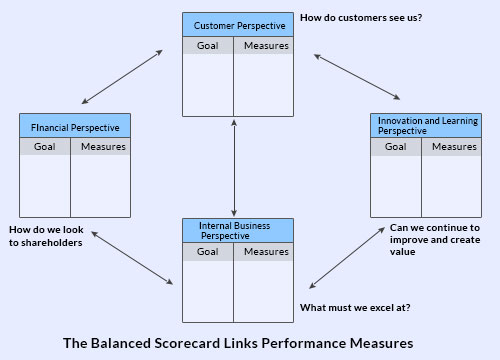 Impact of BPM on Businesses
Enterprises can maximize their ROI with the help of a well-planned Business Performance Measurement system. Higher levels of efficiency are driven due to the realization of the following factors:
Increased control and visibility
Dynamic
Cost-effective measurability
Precision
Relevance
Clarity
Consistency

Limitations Of BPM
Data Quality: BPM systems hugely rely on data. If the data quality is not up to the mark, then it may affect the usefulness of the system. In many cases, it has been seen that lack of standardized format and lack of data validation routine in the organization results in poor data quality.
Strategy and Measurement: Both these elements play a crucial part in the success of BPM system. Unclear objectives, informal feedback systems, and existing traditional measurement systems hinder effective assessment of performance.
Violation of BPM Principles: Any breach of the three BPM principles – goal setting, accurate performance measurement parameters and performance tracking may lead to distorted results.
Organizational Learning: The model needs to be implemented uniformly across the organization to achieve the desired results. To make it successful, it is essential that the workforce is trained and conditioned to use the system
Conclusion
In current times with constraints on resources and highly volatile market, leading enterprises are leaving no stone unturned to optimize their business performance. A well-planned and implemented BPM system can bring onboard efficient and effective alternatives by bringing out the areas of improvement. In short, BPM is here and is sure to stay for a long time to help businesses attain their fullest potential.
Get more insights on YASH Data Science & Analytics services
Lakshmi Nanduri – Program manger @YASH Technologies
Lakshmi Nanduri
References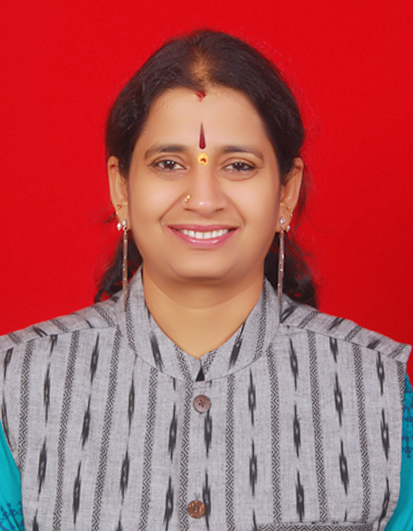 Program manager