Your customer doesn't care how much you know until they know how much you care – Damon Richards
From Ideation to End-of-Shelf for Businesses
Digitization and Globalization backed by Speed of Change and Disruptive Innovation becoming the norm of the day, organizations need to thrive and optimize both, how they run the business and how they change the business amidst a requirement to maintain a balance between stability and disruption. When it comes to the aspect from Ideation to End-of-Shelf; specific practices, body of knowledge, management methodologies and frameworks have evolved over-time enabling businesses to drive the transformation and achieve desired results.
While frameworks, body of knowledge, standards, etc. exist, key is the aspect of the application of Strategy to create VALUE for customers and in realizing the VALUE.
In the event, business outcomes could be achieved in consideration of implementation as Projects, Programs, Portfolio, Product, Solution, Service, etc., by way of managing through their prescribed lifecycle phases. Dedicated offices named, PMOs, SMOs etc. have evolved for the purposes as-well.
Hey! So many names & their lifecycle aspects?
Are they synonymous? Do they have commonalities? How distinct are they from each other? Which way for what? & now comes the KEY QUESTION….
Should you establish an SMO given you have strong PMO practices in place?
Wow! Great question! Leading us to an exciting podium. A podium giving opportunity for an objective look at various perspectives of PMOs and SMOs, the VALUE each gets, what could be a key differentiator for each of them, the journeys they each have been through as frameworks in the industry etc. Which way to approach and for what?
On the Lifecycle Way from Ideation to End-of-Shelf, the BIG Q's (Questions):
While we wait on getting to what could be an answer to the KEY QUESTION, lets' address some of the other BIG Q's –
Does PMI® Body of Knowledge recommend PMO?

The answer here is a YES!


a. What is a standard that would recognize the application of PM practices?

& the answer here is ISO/IEC 21500

Does ITIL ® 2011 best practice framework recommend SMO?

What do you think the answer could be here? YES or NO!? Well! It's a NO!!!


a. What is a standard that would recognize the application of Service Management practices?

& the answer here is ISO/IEC 20000

While PM practices are industry-agnostic, does ITIL ® 2011 apply to IT Industry Only? Again, what do you think? For an answer, take a sneak here
An Objective look @ PMOs vis-à-vis SMOs
Lets' take a shot at these questions by looking at lifecycle [1] that would help from Ideation to End-of-Shelf approach these practices employ in the journey of a Product, a solution or a Service.
Then we'll look at what PMI ® Body of Knowledge, and ITIL ® 2011, as best practice framework; define and offer a glimpse of what they each address towards the achievement of outcomes for Businesses. These both methodologies/frameworks could converge on certain similarities, as well, diverge on other distinct.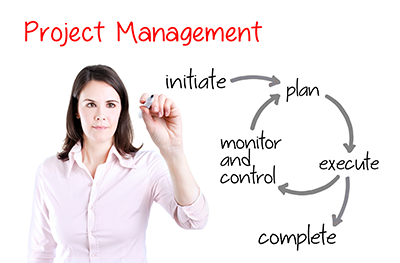 According to PMI's (2004) PMBOK® Guide, "A project is a temporary endeavor undertaken to create a unique product, service, or result."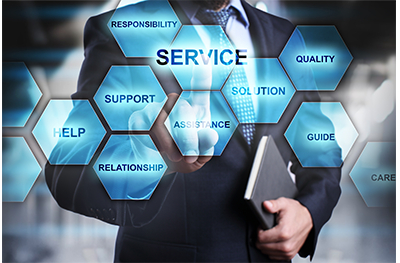 ITIL ® 2011 defines a Service as "a means of delivering value to customers by facilitating outcomes customers want to achieve without the ownership of specific costs and risks."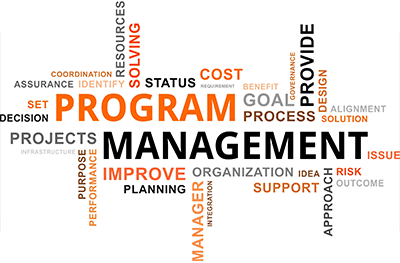 According to the PMBOK, A Program is defined as 'a group of related projects managed in a coordinated way to obtain benefits and control not available from managing them individually.'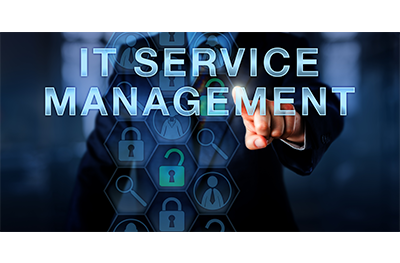 ITIL ® 2011 defines
Service Management
as a set of specialized organizational capabilities for providing value to customers in the form of services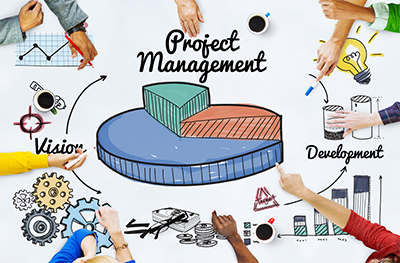 According to the PMBOK guide- 4th edition, a PMO can be defined as 'an organizational body or entity assigned various responsibilities related to the centralized and coordinated management of those projects under its domain.'
ITIL ® 2011 does not talk or specify about Service Management Office.
So, what can SMOs accomplish for businesses?
SMO is mostly a new concept & Gartner [3] thus references SMO –
As CIOs shift the definition of IT service from technology to business outcomes, they need to consolidate the governance of service management and add business management practices. The SMO provides the organizational entity for addressing these evolving needs and supporting strategic IT services.
Having got a high-level glimpse around the concepts and purposes for PMO and SMO, lets' now look at their lifecycle aspects [1] in relevance to Development Lifecycle unleashing similarities and the distinct they both have.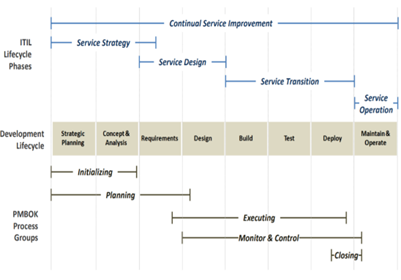 | PMI ® PMBOK Process Groups | ITIL ® 2011 Lifecycle Phases |
| --- | --- |
| 1.wrt Development lifecycle, has its five process groups leading through to closure, but doesn't completely get through to End-of-shelf, i.e., warranty and retire are not covered. | 1.wrt Development lifecycle, has its five lifecycle phases include from Ideation to End-of-Shelf. VALUE created at Strategy is realized at Operations. |
| 2. Addresses Application Development aspects more so in the context of Ideation as meeting the requirements – rather, 'fit for purpose.' | 2. Addresses Application Development holistically regarding design and development not just serving the purpose of Utility, i.e., fit for purpose, but also, the purpose of Warranty, fit-for-use. |
| 3. PM talks about Knowledge Areas and Project Management, is the application of knowledge, skills, tools, and techniques to project activities to meet the project requirements. This has got to do more with around these capabilities and expertise an individual need to possess, say, Project Manager. | 3. 2011 talks about Lifecycle stages and Service Management and by its definition, is more of an Organization's capability to deliver services as Service Provider. |
Interesting Facts & Myths – Lets' Demystify them
Continuing further —- ITIL ® 2011 talks about focus on providing IT services in alignment with Customer's business outcomes (expectations), while Project Management drives and delivers projects that deliver a product, solution, service to the customer. So, the key for today's assertion of, 'Customer First in Digital Age,' is for businesses to possess Service Capability, Change Capability and Organization Capability and in not having an unapologetic customer's perspective. This would enable build and demonstrate a service-oriented culture. In today's age of Disruptive Innovation and Speed of Change enabling businesses, an essential capability is to have a mindset shift to, 'Service Thinking.' Thinking that would allow Organizations to concentrate on creating VALUE to customers and in offering an exceptional customer experience by leveraging technology and inherent knowhow.
Coming to the crux of the discussion, ITIL ® 2011 focuses on IT services and the processes that support them, PMBOK concentrates on effective execution of projects. While ITIL ® 2011 evaluates what is needed in Strategy phase regarding Demand, Finance, and Portfolio in relevance to market segments, PMBOK helps turn these into execution as Projects. However, both, PMOs and SMOs involve the aspects of Accountability, Execution & Risk Management.
Now comes the key distinct — PMBOK in specific talks about Code of Ethics, while ITIL ® 2011 does not explicitly. Though both are managed as international practicing methodologies, they do involve education and certification aspects too as applicable to emerging trends & professions.
We now land into a very interesting question – with a prefix of IT in ITIL ® 2011, does ITIL ® 2011 talk about and reference IT Industry only? Well, we all know, Project Management evolved with the construction industry to relevance for today's IT industry. This is here, my article demystifying ITIL ® 2011 and talking about what ITIL ® 2011 IS about and IS-NOT about, along with a sub-query if ITIL ® 2011 applies to IT industry only helps get the readers to that perspective. While you take time to read them, if I may summarize in a one-liner – ITIL ® 2011, as it stands today, applies to the non-IT industry too.
The New Model of PMaaS in Today's World of XaaS ?
Yes! Project Management-as-a-Service [6] can be offered to both Internal and External stakeholders of Business. PMaaS is a shift in the way Project Management can be thought of and executed. If we accept that project management is about getting new things done (per definition of Project), then we can start to see that there is a service provider (the project manager and team) and a customer (the person who gets the benefit from the project, normally the sponsor).

Coming to Core aspect of PMOs & SMOs, Which way for What?
Towards Organizational success, if both PMOs & SMOs can scale-up as Strategic Assets for an Organization; they can realize business efficiencies and effectiveness. In this context, PMI® thus refers to Strategic PMOs [2] —
Strategic PMOs allow a strategic change in organizations. PMOs vary widely. Some serve as a means to standardize project-related governance processes and facilitate sharing of resources and tools. Others serve as centers of excellence, and still, others align project and program work to corporate strategy across an enterprise.
Gartner [5] has identified four broad PMO styles and Mbula Schoen, the senior research analyst at Gartner, believes that the best type of PMO is one that is tailored to support organizational needs at a level the organization can embrace and from which it can realize the benefit. The four broad PMO styles referenced are, 'The Activity PMO,' 'The Delivery PMO,' 'The Compliance PMO' and, 'The Centralized PMO.'
Forbes in its article [7] talks about Service Management and lack of a Service Management approach as hurting competitiveness as a business.
With Service Management as a Strategic Asset for the Organization & SMO at the Strategy, following aspects for Businesses can be realized and can be further tailored and enhanced –
Enabling relevance to all aspects of IT Service Delivery (aka not just Service Operations)
Delivering VALUE to IT Services (VALUE in Context of Business Outcomes, Customer Preferences & Customer Perceptions)
Delivering End-to-End experience for the Product/Solution/Service to the customers
An Enabler for driving Business Transformation Change
Adopt & Adopt, Lets' address the Key Question –
Should you establish an SMO given you have strong PMO practices in place?
What do you think? It depends on outlook if PMOs & SMOs are a Panacea for all Business Problems as set up in respective Organizations.
The key to getting there is for acquiring and building the Capability. The capability needed for Project Managers on Project Management skills/expertise and on aspects of Service outlook and a service-oriented culture. A capability for Service Management personnel who possess Service thinking & Service Management skills, on need for skills on Project Management. Need for both, Project Management & Service Management personnel on the gamification of lifecycle aspects.
In an SMO prominent Organizational aspiration, the Project Managers have the opportunity of understanding Service Management aspects and how it is used to deliver services, & align Project deliverables with lifecycle phases to get to an agreed set of customer deliverables.
Similarly, in a PMO prominent Organizational structure, if the PMOs play the role of Strategic PMOs as outlined in the above section & take a lifecycle approach to Services, Products, Solutions being developed, delivered and managed from Ideation to End-of-Shelf! And they help align deliverables to customer's Business outcomes, BANG! We are there! With a caveat of Service Quality and Continual Improvements being embedded and driven by a story ending with a HAPPY customer!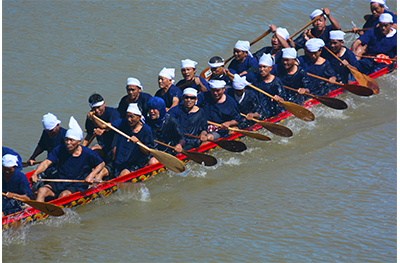 To summarize, all it needs is for the appreciation of what each of PMOs and SMOs is outlined to achieve as set by respective businesses and build capabilities in coercion.
Most of today's DIY tools enable both PMOs and SMOs manage their businesses to the extent of customizability and feasibility. Its again upto the intending Organization to go-in for a check on compliances to the respective standards laid out for Project Management & Service Management by International Bodies.
Lakshmi Nanduri – Program manger @YASH Technologies
Lakshmi Nanduri
References: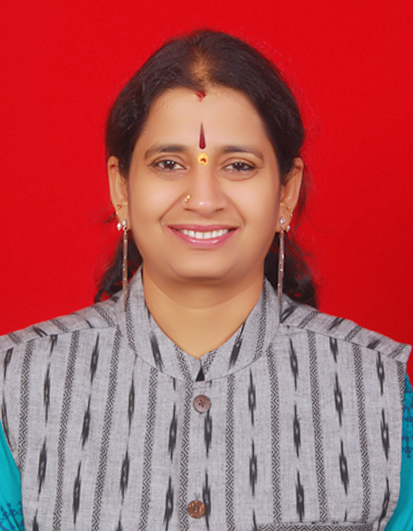 Program manager