Automation
Microsoft
Delivering the best of PowerApps is at the heart of Customer Engagement
Publish Date: October 11, 2019
We have come a long way from "I saw them buy this" or "loved what they bought." In the age of omnichannel digital customer experiences, any new business transitioning their sales from analog to digital is faced with past wisdom. For years, they have seen success with consultation driven and sales relationships, where closing the deal depends on face-to-face conversations.
At the same time, a new e-commerce business thinks that they should go all-out on digital because that's where scale is. Who is right?
In my previous blog on PowerApps, I had mentioned the tremendous benefit of using a low-code app development platform that can bring your vision to reality. There is no doubt that digital is most appropriately the rocket-fuel for growth in both B2B and B2C sales organizations. But any tech stack can be fully effective only with a clear strategic direction combined with deep human expertise, which is why the answer to the question above, is both.
In this blog, let's understand the ground realities which make it hard for businesses to know what they need to do and how digital tools like PowerApps can be put to valuable use.
Focusing beyond sales alone
As a business leader, your network is the sum of your worth. The relationships and loyalties that customer engagements bring have for centuries been crucial pillars of any sales prospecting process. Despite shifting customer-care landscapes, every interaction has the potential to either cut off or cement a customer relationship. Each interaction is also a great way to acquaint your customers with new or existing products or services. However, since the beginning of the adoption of digital tools, businesses have struggled to calibrate their strategy for customer engagement through their service channels.
A "sales-no-matter-what" attitude can be enthusiastic, but can also often ultimately result in dissatisfied, and in many cases turned off by customer services — missed opportunities like these block off opportunities to foster growth and relationships. Companies frequently experiment with testing the impact of varied customer experiences, but they do it on a case-by-case basis, in isolation.
This lack of unified visibility into intricate and emotional nuances is a huge challenge for companies to understand what to prioritize, where solutions like PowerApps and chatbots have a small (yet crucial) role to play.
Personalization at scale
Customer engagement is a process of actively building, nurturing, and managing relationships with customers. A customer searching for or buying a product or service create several touchpoints with business. These can include everyone from your salesperson, financial advisor, field technician, and even the employees or the CEO. All these touchpoints allow opportunities for you to create a smooth, pleasant, and straightforward buying experience.
For this sales engine to work, all stakeholders in an organization must provide the right information (along with guidance) to customers at the right time. Done right, digital personalization can enhance customer experience, and improve loyalty by delivering messages that are aligned with – and maybe even anticipate – what your customers want.
The best way to understand their interests and engage with them effectively is to have integration of a turnkey mobile solution with the CRM to manage intricate customer details. Microsoft's PowerApps is a low-code platform where a non-coder can design and develop a mobile application to empower your sales team and customer engagement. Also, PowerApps' SaaS and PaaS capabilities are already the fastest in the market in terms of deploying and publishing applications with merely a few clicks. In a no-code environment like this, development effort gets reduced, and the focus is on values rather than technical development concerns.
Some time-and cost-saving functional benefits of PowerApps are:
Feedback from customer, apply changes and deploying back in seconds
Management of any customer engagements for both employees and manager
Easy access to customer engagement details and dashboards, resulting in better customer management, planning, analysis and evaluations
Seamless integration with timesheets
Dashboard to analyze statuses of various, completed, canceled, on-hold or pursued opportunities
Access to Dynamics CRM for better customer insights and automatic deployment on Cloud
The payoff is not closing the sale alone
The foundation of any effective customer engagement strategy, therefore, is a deep understanding of customer behavior, their requirements, pain points, and interests. With business intelligence analytics embedded into PowerApps, businesses can genuinely spend valuable time on understanding what their customers want and adapt to changing consumer needs.
Perhaps the single greatest lesson from the research of asking your customers what they want is that appreciate your efforts in terms of how you interact as a brand. Businesses of all sizes interact with customers at several stages of their sales process. But the goal at the end of the conversation should not be to close a sale, but rather impress customers with your service and gain their trust for a long-lasting relationship.
It is thus essential to involve your customer to find out when they want the use of digital tools, and when they want the human touch.
For more information contact YASH today at powerapps@yash.com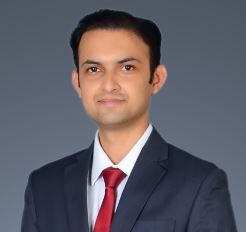 Business Analyst Microsoft Technologies @ YASH Technologies