Cloud
Citrix Cloud – setting up a resource site on Amazon EC2
Publish Date: October 6, 2017
First thing first before anyone can use the XenApp (XA) and XenDesktop (XD) Service, must create a resource location that contains cloud infrastructure or on-premises will use to deliver applications and desktops to users, you can create this resource location manually, or you can use Citrix Smart Tools to create it for you.
Make for first-time uses of the XA and XD service, the setting up a resource location for the XA and XD service with Citrix Smart Tool walk through all the below setup create your ever first resource locations successfully on EC2.
Here you will learn how to get this done with below steps:
Create an AWS account with the appropriate access keys.
Subscribe NetScaler VPX which is available in the Amazon Marketplace.
Smart Tools can be used to configure and deploy the machines in new resource location.
After finishing these steps, the new resource site will now have components mentioned below:
Active Directory domain controller.
Two Citrix Cloud Connectors. (recommended way)
XD (XenDesktop) Server VDA configured with Server VDI. (optional)
XD (XenDesktop) Server VDA configured with RDS. (optional)
A StoreFront server is not mandatory. If it is decided not to deploy a StoreFront server, then, in that case, resource location by default will be configured to use the cloud-hosted StoreFront which is part of Citrix Cloud. In case of a StoreFront server deployment, a configuration change for it to work with the XenApp and XenDesktop Service.
For more information, refer to Setting up StoreFront with Citrix Cloud
NetScaler Gateway (requires an Amazon Marketplace subscription to NetScaler VPX).
Smart Tools can also perform below tasks:
Create a virtual private cloud (VPC) with public and private subnets and provisions a NAT in-stance. The NAT instance enables machines in the private subnet to access the Internet. Recommends allows Smart Tools to create a new VPC for a predefined selected resource location.
For administering Amazon EC2 machines in the private subnet of your VPC using RDP, you need to provision a bastion host for the same. The bastion host is deployed in the public subnet.
With these easy setup steps for a resource location on Amazon EC2 with Citrix, organizations can set up their Citrix environment quickly and seamlessly compared to setting this up on-premise or in traditional deployments.
Reference:
Shiv Kishan Suthar -Technical Architect- IMS @ YASH Technologies

Azure Master of the Month | October-2018
Get more than what you think with YASH Cloud Services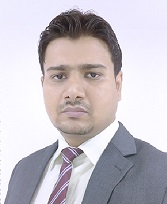 Technical Architect- IMS @ YASH Technologies