Cloud
Microsoft Azure
SAP
Customers leverage holistic benefits with Azure as they move SAP S/4HANA to the cloud
Publish Date: November 22, 2021
Traditional ERP systems are difficult to replace, as infrastructure is meticulously planned over the years, whether on-premise or hosted. Since it is not designed for today's rapid innovation cycles, it becomes cumbersome to introduce new applications or business processes. Furthermore, scaling these systems makes time-to-market longer, along with hindering resolving unanticipated requirements. Many firms using SAP on-premise solutions have been conscious of the need to be more flexible and responsive to real-time business needs even before the COVID-19 pandemic. As businesses in every industry adjust to the new normal, they recognize that shifting their SAP systems to the cloud may give them the resilience they require. The switch to SAP S/4HANA on an agile cloud platform to address urgent consumer requests, empower workers, and plan for the future became the optimal answer.
It is all about adopting right
Choosing Azure for moving to the cloud comes with a host of benefits as global enterprises lookout for an agile platform that is economical and culls out insights on a real-time basis. Delving into industry benefits- retailers can modernize their in-store experience with real-time inventory management, CPG firms can tap into shifting consumer behavior, and manufacturers can now obtain insights from their manufacturing floors to develop more flexible supply chains. So, what are the key differentiating factors of Microsoft Azure, let's learn.
Scale operational efficiencies to support the latest DevOps strategy with SAP S/4HANA in Azure automated turnkey operations that cover the entire application lifecycle
Faster migration with Microsoft guidance and automation on SAP S/4HANA setup and architecture design, including data migration tool usage
Robust security by combining SAP and Azure signals and integrating technologies such as increased network security, end-to-end authentication, and threat protection
Empowering developers with an innovation-ready cloud platform that integrates with the business technology platform to provide event integration, simplified user administration and provisioning, and a faster and easier landscape building process
Economic benefits with moving to Azure -reduction of capital investment and unused infrastructure, as well as cost management tools like on-demand scaling during high usage periods, lower storage costs, and better disaster recovery environments
Results-driven platform
Enterprises are reaping the benefits of the significant investments in Azure for moving on-premise SAP S/4HANA to the cloud. By betting on Microsoft's position as a leading hybrid cloud solution provider, customers have reduced on-premise hosting requirements. With Azure's foresight-driven range of services, it can extract data from SAP to accomplish everything- right from detecting fraud to adapting to market movements. It's a holistic move as this shift of companies to Azure gives them access to an extensive library of pre-built process integration apps and APIs. Similarly, they have access to more than 100 Azure cloud services, allowing them to experiment with new cloud capabilities. Access to Microsoft 365, Microsoft Teams, and first-class integration with SAP systems like SuccessFactors can also improve productivity and communication.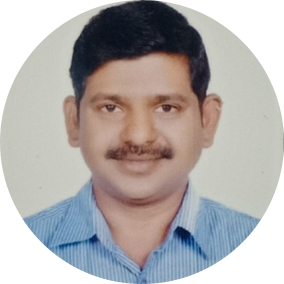 Vice President – Microsoft Practice