First thing first it's always nice to start with facts and industries proven survey, According to a recent IDG survey of IT executives, workloads in corporate owned and run data centers will drop from 59 percent to 47 percent in a year's time. That number will likely remain in flux in the coming years as enterprises seek more significant data center consolidation for cost-efficiency and agility reasons. To do this let us start by asking the most pertinent question, what are all the problems with conventional data center setup? Why there is a need for Data-centre consolidation? Finally, what is the method to overcome these issues?
Problems/Challenges with current or conventional Data Centre setup
Real-time report: Without real-time reporting, your organization may face the issue of deciding on time that impacts end-user experience and production. The antiquated methods of storing operational data within an individual software "Silos" impedes the efforts of DC facility and IT managers to optimize operations efficiently and avoid any potential downtime.
Capacity planning: Traditionally operators have plenty of room for errors, so uptime is not interrupted – a strategy known as capacity safety gap or over-provisioning. Nor-mally this strategy wastes lots of dollars of unused space, not to mention power wastage and cooling. With finance departments deferring capital expenditure budgets, many Data center (DC) managers' expectations of having additional data center construction have been unfulfilled. I would say about 35 % data center managers worried about running out of capacity. This takes lots of efforts and leads up organi-zation capital expenditure (CAPX).
On the other hand, when DC run out of capacity, or new things added it takes at least quarter of month to finalize and add additional capacity. If any business users require any new servers, it's again going to take lots of again time over procurement and provisioning part as well.
Performance management: This is one of the most significant challenges facing data center operators especially to ensure that power and cooling are operating at its highest energy efficiency. I have seen that most of the organizations use a method for accessing a real-time data source to maintain this accuracy, which provides up to the last minute metrics such as Power usage effectiveness (PUE) and Data Centre infrastructure Efficiency (DCiE).
Need for DC consolidation
Large organizations like federal agencies data centers sprawl can sneak up. But there are far more IT infrastructure facilities than necessary to run the essential applications, storage, and backup. Older technologies may be running at optimum capacity, but with virtualization and higher utilization of newer technologies, companies can meet their IT needs with no data center at all, when they choose a right service provider, who has colocation or cloud partner both experience. More than what you think. As per
Forbes
by 2020 83% of enterprise work-load will be in the cloud.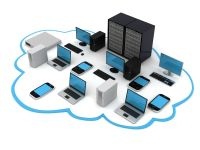 However, there are lots of other reasons available in the market below are a couple of main reasons to eliminate data centers or choose a service provider.
Artificial intelligence and machine learning.
Digital transforming enterprise and high operational costs from energy use, old hard-ware, redundant personnel.
Getting rid of obsolete hardware and Merging with another company.
Upgrading hardware or facilities require significant investment in capital.
Energy efficiency and sustainability: As Greenpeace shines the light on inefficient da-ta centers and the EPA challenges, federal data centers to get more efficient.
Moving to a virtualized environment and cut costs by booting your infra into the Cloud makes sense.
Gaining the reliability, redundancy, connectivity that you cannot get in-house. Since most providers offered 99.99% availability and guaranteed SLAs and OLAs.
Approaching DC consolidation
It's always seen that enterprise IT wants their cloud-based applications to be governed by the same set of policies as their on-premises implementations. Even born-in-the-cloud appli-cations, especially multitenant PaaS offerings and SaaS applications such as Office 365, need to have well-defined isolation boundaries and role-based policy enforcement. The Data center model begins to give enterprise IT the controls they need to enforce governance.
The Azure Virtual Data center model guides a coherent and consistent deployment model of workloads in the cloud.
Here are some Do and Don'ts which organization should be aware of:
| Do | Don'ts |
| --- | --- |
| Storage business case for consoli-dation | Poor planning |
| Assessment of your infra to under-stand what you have to date. | Poor applications choices for Migra-tion |
| Most important Identify the best candidates for consolidation with the help of your Technology partner. | Lack of clarity on the current IT In-frastructure and network |
| Re-allied your origination IT Team | Underestimating Application migra-tion needs (Especially coding) |
| Evaluate your goals and progress | Lack of testing and Review |
| Compliance and Audit | |
| Testing and review | |
| Keep Maintaining your achieved run state | |
An approach to isolation, security, and trust in the Microsoft provided cloud
Virtual Datacentre (VDC) is an approach for making most of the Azure cloud platform's capabilities while respecting your existing security and networking policies. When de-ploying enterprise workloads to the cloud, IT organizations and business units must balance governance with developer agility. Our Virtual Data center provides a model to achieve this balance with an emphasis on governance model which is essential.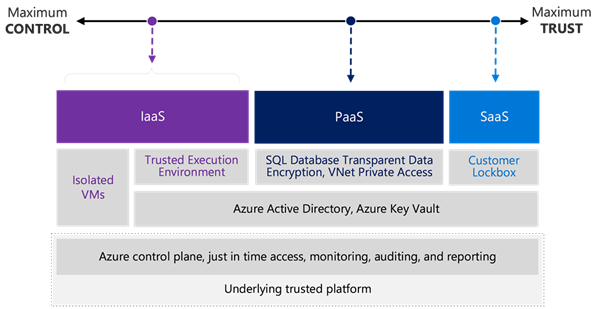 Picture credit by Microsoft Azure.
Conclusion
This approach leads to significant cost saving and operational efficiencies, and indeed this is a key take away from any data center consolidations. A Virtual Data center model can be a cornerstone for many large-scale datacentre migration plans. Nevertheless, data center mi-grations are inherently complex.
Virtual Datacentre (VDC) can be a good discussion or starting point in any data center mi-gration or consolidation project; it is observed that these discussions do help enterprise IT teams to accelerate the migration conversations within their respective LOB (line-of-business) and security team counterparts. This is critical to successful deployment of Data-centre consolidation. To get more on this, please get in touch with us at infrastructure cloud service team today.
Reference: azure.microsoft.com/en-us/blog/azure-virtual-datacentre/
Get more than what you think with YASH Cloud Services
Shiv Kishan Suthar -Technical Architect- IMS @ YASH Technologies

Azure Master of the Month | October-2018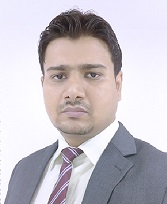 Technical Architect- IMS @ YASH Technologies