Cloud
HCM
SAP
Starten Sie Ihren HCM-Umstieg in die Cloud mit SFOne Pro Powered by People Analytics
Publish Date: January 14, 2022
Beschleunigen Sie die Implementierung Ihrer Personallösung mit SFOne Pro powered by People Analytics Package for SAP SuccessFactors. Diese Lösung deckt alle Software- und HR-Services ab, die Sie für eine schnelle Inbetriebnahme benötigen!
Die SFOne Pro-Implementierungspakete für SuccessFactors von Soltius (Soltius ME – Division of YASH Technologies) sind eine SAP-qualifizierte Partnerlösung, die es ermöglicht, die führende HXM-Lösung SAP SuccessFactors in nur sechs Wochen verfügbar und einsatzbereit zu machen!
Worum geht es bei diesen Paketlösungen?
Es werden auf Basis von gesammelten Erfahrungen Softwareanpassungen/-konfigurationen, Tools, Dokumentationen, Skripte, Verfahren und Methoden gesammelt, die zu einer schnelleren Softwareimplementierung, einem schnelleren ROI, einem reduzierten Risiko und vorhersehbaren Ergebnissen führen. Vorgefertigte SAP-Lösungen bieten mittelständischen Unternehmen die Möglichkeit, mit einer mitwachsenden HR-Software zu starten und das erneute Erlernen von HR-Prozessen in Zukunft zu vermeiden.
Beschleunigen Sie die Implementierung Ihrer Personallösung mit SFOne Pro
Unser SFOne Pro powered by People Analytics nutzt einen Best-Practice-Implementierungsansatz von SAP SuccessFactors. HXM-Lösungen werden Ihre wichtigsten Talent- und HR-Strategieanforderungen erfüllen. SFOne Pro enthält vorkonfigurierte Inhalte für Core HR- und Talentmodule basierend auf klar definierten Optionen und Best Practices im Einklang mit HR Best Practices, Prozessen und Methoden. Wir verfügen über integrierte Datenmigrationsvorlagen, vordefinierte Testskripte und Schulungsbeschleuniger, um die Bereitstellung zu akzelerieren und die Implementierungskosten zu senken. Unsere Lösung bietet Recruitment-Vorlagen, optimierte Zielbibliotheken und viele andere Schnellstarter-Lösungen, um den Wert zu steigern.
SFOne Pro wurde entwickelt, um Ihr Unternehmen an SAP SuccessFactors anzupassen
SAP Best Practices helfen, Implementierungen zu beschleunigen und bieten aufgrund des modularen Aufbaus Flexibilität bei der Anwendung des erforderlichen Umfangs. Die Konfiguration der Best Practices kann mit dem "Upgrade Center" oder dem Package Configuration Manager auf eine Kundeninstanz angewendet werden. SFOne Pro Best Practices-basierte HR-Lösung wird mit branchen- und regionalspezifischer Best Practice-Geschäftskonfiguration kombiniert.
Die Entscheidung für unser SFOne Pro bedeutet ein einziges System, das über alle HR-Funktionen hinweg verbunden ist und von People Analytics unterstützt wird, was bedeutet, dass alle Punkte auf einmal kombiniert werden. SFOne Pro bietet Ihnen standardmäßig einige Geschichten. Was kommt als nächstes? Starten Sie Ihre Transformation und visualisieren Sie Ihre Daten vom ersten Tag an. Interessant, nicht wahr?
SFOne Pro powered by People Analytics wurde von SAP als beste vorgefertigte Partnerlösung für das Jahr 2020 ausgezeichnet.
YASH Technologies™, führender Technologie-Service- und Outsourcing-Partner für globale Unternehmen, hat Soltius Middle East FZ LLC (Soltius ME) übernommen. Jetzt führt Soltius ME offiziell seine Geschäfte als Soltius ME – Division of YASH Technologies. Zusammen mit YASH sind wir prominent und besser positioniert, um innovative Lösungen und Dienstleistungen anzubieten, die unsere Fähigkeiten deutlich verbessern und eine umfassendere Palette von Dienstleistungen mit größerer Reichweite bieten.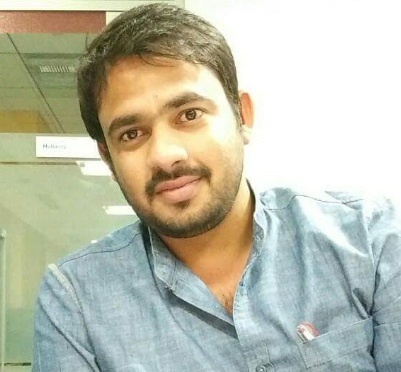 SAP SuccessFactors Lead Consultant