IoT
The Power of Integration: A Roadmap for Successful OT-IT Convergence
Publish Date: April 18, 2023
Integrating operational technology (OT) with information technology (IT) has become daunting for modern enterprises. Separate OT and IT stacks make defining, deploying, and adopting organization-wide solutions challenging. This divide between OT and IT can hinder business growth, especially for manufacturing organizations that rely on data from various production and supply chain processes.
Data collected from multiple sources, including machines, warehouses, and material suppliers, is used to improve operational efficiency through IT applications on enterprise platforms. However, this integration, or IT-OT convergence, also increases the risk of cyber threats. Organizations must understand and mitigate these risks through careful planning and implementing appropriate measures for people, processes, and technologies.
Best practices for effective transformation with accelerated OT/IT convergence
Some industrial organizations and utilities want to break down silos and integrate IT-OT models to leverage digital capabilities. This convergence will help substantiate I IoT use cases, democratize data access, launch new cloud-native applications, and improve decision-making based on inputs from both systems. The route to successful OT-IT convergence would involve different roles and focus areas, including:
Deeper leadership engagement
Addressing the challenges of OT-IT convergence requires engaged and committed leadership, and building a collaborative culture that fosters dialogue and trust. Clarifying roles and responsibilities and establishing accountability for all teams is essential. Although technology encircles both contexts, the nuances vary for OT and IT. OT is a business function fueled by IT, and understanding smart industrial operations' interconnectivity simplifies tasks. IT leaders can achieve business value by innovating for IIoT and realizing the uniqueness of OT requirements.
Working backward, starting with business goals
According to a McKinsey study, IIoT data can enable manufacturers to reduce product development costs by up to 50% and operating costs by up to 25%. It can also increase gross margins by 33%. All efforts for OT-IT convergence should be tied to such goals and specific objectives that lead to better outcomes. For example, a manufacturing facility experiencing unplanned downtime incidents can fix customized sensors to notify technicians about equipment health to ensure better availability proactively. Predictive maintenance with such initiatives can be a game changer for better performance, cost reduction, and worker safety.
Risk management
OT-IT convergence is a hot topic due to cyber threats exploiting complex systems. Standard cybersecurity measures for IT do not work for OT, and specialists are needed to address production, safety, and regulatory risks. A phased approach combining IT and OT skills is necessary, and IT teams should know the Purdue model and standards. Partnering with specialists can accelerate the adoption of technical security systems. Moreover, effective OT-IT cybersecurity can improve productivity and transparency and reduce costs.
A robust governing framework
OT-IT convergence involves not only technical aspects but also cultural and governance issues. The convergence team must establish robust governance strategies across people, processes, and technologies to achieve successful integration. This requires identifying roles and accountabilities, establishing a transparent decision-making framework, and using a use-case-based approach for investments, program management, financial discipline, and risk management. A technology architecture blueprint for IIoT adoption and playbooks for telemetry, maintenance, incident response, and disaster recovery is needed.
Building trust
A smooth collaboration between OT and IT is necessary, and it requires mutual respect and conflict resolution. IT security teams may worry about the physical complexity of OT, while OT personnel may fear IT security could shut down operations, leading to significant losses. OT-IT convergence must be addressed holistically. Both teams must focus on the business benefits of integrating valuable assets and building trust on a case-by-case basis.
Training and knowledge sharing
Companies that prioritize continuous learning and upskilling experience faster digital transformation. Fears that IIoT automation will lead to job losses for OT workers are unfounded. For instance, predictive maintenance systems require staff to perform maintenance tasks proactively. OT teams need training on understanding data from connected factories, while IT personnel must broaden their knowledge of operations beyond routine IT practices. Combining apprenticeship-style learning with classroom instruction can bridge skill gaps. Companies can also invest in internal training on digital capabilities, such as data science and cloud architecture, or bring external expertise.
Success evaluation through KPIs
Seamless OT-IT convergence requires KPIs to monitor the effectiveness of strategic goals. A single KPI may not give a complete picture of the performance. Consensus on how KPIs are defined and evaluated is essential. Baseline the existing state and use data-driven comparisons between pre and post-transformation KPIs. Tracking equipment availability requires measuring uptime hours and the number of times the system goes offline, even for a few seconds. KPIs provide opportunities for timely course correction.
In conclusion
Deploying OT-IT convergence successfully for digital transformation is not just about technology integration and calls for strategic change management. While OT and IT teams may have conflicting priorities, they must become 'purple people' – working in multidisciplinary teams and finding common ground to prioritize organizational success and build trust.
YASH helps businesses strengthen their industrial cyber security capabilities, focusing on seamlessly running crucial business processes and operations. Using a combination of IT and digital solutions from leading technology brands, we help build CoEs to improve your OT-IT integrations.
To learn how we can help integrate your IT-OT environments, write to us at info@yash.com.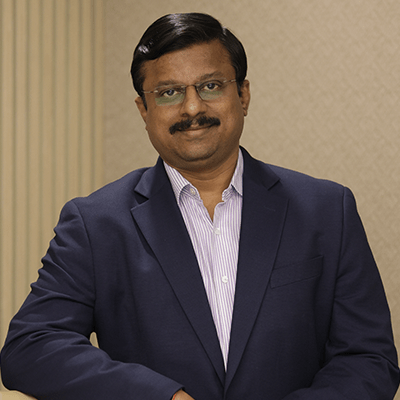 Vice President & Global Head - IoT & Embedded Practice & CoE
Sacheen has over 26+ years of experience in the Engineering/Industrial services & IT services company and predominantly worked for Manufacturing, Transportation/Automotive, Healthcare/Medical Devices and Energy & Utilities Industry Verticals sectors.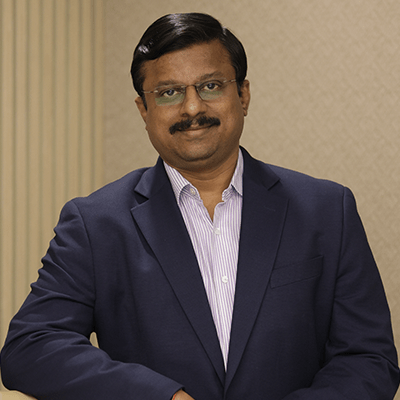 Vice President & Global Head - IoT & Embedded Practice & CoE